Diversity initiative DICE launches to tackle conference inclusion
DICE, a coalition of marketing industry figures, has launched to improve diversity and inclusion at conference and events.
Its debut follows a consultation about how to increase representation outside of the white, male, middle class, straight community on stages in every industry.
Nicola Kemp (pictured above), managing editor of BITE and co-founder of DICE, said: "We believe that representation matters because when you aren't represented, or heard, the message is you aren't valued. With DICE we wanted to create a framework of action to drive change."
In addition to Kemp, the DICE team is made up of UK strategy partner at Digitas James Whatley, Starcom's head of strategic innovation and creativity Amy Kean, Digiday UK's brands editor Seb Joseph, Alex Tait – CEO of commerce and marketing consultancy Entropy, and Faisal Ahmed, director of innovation and business transformation at Sudler London.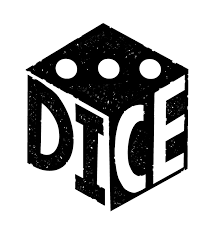 The group has formulated a 10-point charter that event organisers can follow to be more inclusive, avoid tokenism and end the all-white 'manel'.
Kean commented: "Rarely a week goes by without an event failing to prioritise diversity and inclusion. Manels get called out, but industry doesn't seem to learn. By not adequately representing all of society, conferences are sending a message that either they don't notice inequality, or they don't mind it.
"DICE doesn't claim to be the authority on diversity but we do want to help make things better."
The DICE charter covers line-up, content and marketing is based on the 2010 UK Equality Act and 9 Protected Characteristics and aims to help those involved in conferences and events prioritise an inclusive approach from the outset.
In addition to its charter's self-regulatory guidelines, the group also offers an official DICE certification to event organisers that submit their agenda for review.
DICE's immediate ambition is to have no all-male panels across any industry event by 2021, which it hopes to achieve by promoting the charter, engaging with event organisers and providing limited free consultation when necessary.
Don't miss your daily pharmaphorum news.
SUBSCRIBE free here.