Deep Dive Digital Magazine
The Deep Dive Digital Magazine has fresh content on pharma and healthcare industry trends in an innovative and interactive layout, serving a circulation in excess of 40,000 with every issue.
Call for entries – Deep Dive oncology special
Published at the end of June, this special report combines analysis and insight from ASCO 2018 with a look ahead to ESMO and a series of exclusive, future focussed articles from key industry experts.
We have room for a few articles remaining in this special edition. If you would like to get involved please either contact adam.jeffery@pharmaphorum.com or download the issue factsheet by clicking on the image below.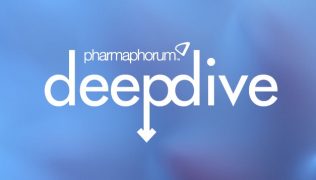 Content can be written for you by pharmaphorum or supplied by you. We also offer responsive banner advertising through the journal within all non-paid content or a high-profile Deep Dive issue sponsorship. All options include a dedicated support marketing plan for 2 months post publication.
Want to get involved? Contact Adam Jeffery at +44 (0)1932 339 263, adam.jeffery@pharmaphorum.com
The current issue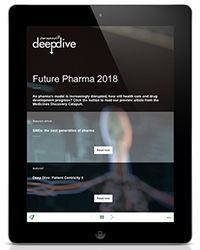 Future Pharma 2018
Welcome to the latest edition of pharmaphorum's Deep Dive magazine, once again bringing expert insight and analysis together to delve into a critical industry topic.
This issue brings forth evidence of what the likely future is for our industry, what this means for healthcare and how pharma can best navigate the sea change ahead to ensure a successful and sustainable future.
Highlights from the Future Pharma 2018 edition include:
Chris Molloy of the Medicines Discovery Catapult explains why the future of medical innovation lies with the industry's SMEs
Karen Taylor of Deloitte offers six predictions for the course of our industry into 2022, both evolutionary and revolutionary.
How Blockchain could enable a truly global healthcare ecosystem.
And a look into real-world examples of how nanotechnology is now advancing medicine, and the challenges faced.
Previous issues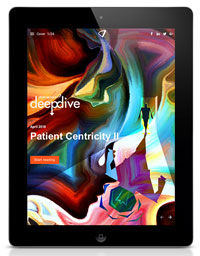 Patient Centricity 2018
The phrase 'patient centricity' has been a buzzword for some time in the industry, but how many companies are merely paying it lip service? Are there firms that truly understand and have taken steps to reorganise their approach, internally and externally?
Though patient organisations and charities may feel pharma has a long way to go, this edition of Deep Dive features many examples where companies have listened and partnerships have resulted in improvements to patients' lives – and pharma's bottom line.
Read this issue for advice from the experts on how to define patient centricity, build trust and develop strong relationships.