Deep Dive Magazine
Managing Editor – Linda Banks
pharmaphorum's Deep Dive digital magazine presents accessible, insightful content on pharma industry trends in an innovative, interactive layout.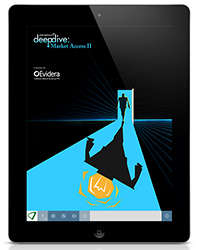 Market Access II
Ultimately, market access is about ensuring effective treatments reach the people who need them. There are many components that must fit together along that journey, as explored by our expert contributors in this edition.
Just some of the themes include: the real impact of a Health Technology Assessement (HTA) decision, the promise of the 'MINT' countries (Mexico, Indonesia, Nigeria and Turkey), a step-by-step guide to the generation and use of real-world data, filling the gap between drug development and implementation, the pivotal role of Pharmacy Benefit Managers in the US, as well as the challenges in improving rare disease treatment and biosimilars uptake.