7 questions: Menarini Group's Francesco Acanfora
In the third in his series of articles with speakers from this year's Frontiers Health conference in Berlin, Marco Ricci speaks to corporate director of Demand Management & Digital Innovation at Menarini Group, Francesco Acanfora.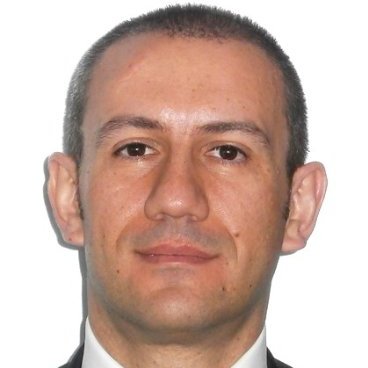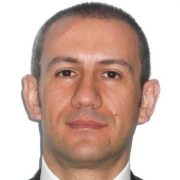 Where do you think technology is likely to make the biggest change to pharma?
There are several areas where, nowadays, technology is changing the way the industry usually operates, from R&D to manufacturing, from regulatory studies to marketing activities, and even to additional services provided to complement therapies. Clearly, all of these areas are vital to 'survive' in the actual market context, but if I were to choose three of these areas where most benefit has been seen, I'd say R&D (including new digital services), manufacturing and marketing activities.
How do you think technology will affect pharma's relationship with patients?
Technology will permit people to not only care about their medical conditions, but also to take care of their well-being anytime, anywhere and in a non-invasive way, almost like having a 'silent butler'. In that sense, people will have access to overall solutions for their conditions and not just their pills – something which will clearly change the way pharma will listen, communicate with, and develop medicines or devices for patients.
What areas of pharma/healthcare are in need of digital disruption?
Although technology has already had a major impact on some areas, I see a persistent gap in the adoption of technology in clinical trials. Because of the extremely high levels of resources needed to proceed along the R&D and approval phases, massive use of new technologies to administer the related tasks may help in reducing costs and time, helping patients get quicker access to new medicines on the market.
What obstacles remain that are preventing faster uptake of disruptive technologies?
The market continuously evolves and the legislation tries to catch it up. Historically, pharma companies have their own timescales, with some being quick adopters of disruptive technologies, and some not. One of the biggest obstacles is the way in which they deal with these changes. Lack of information about these new technologies at different levels, marketing or regulatory or sales, for example, there can be a very long time to market, slowing the availability of innovations in the market.
Where has technology made the biggest impact in pharma/healthcare to date?
Today there is a new mindset among pharma companies to proactively listen to people looking for a medication and to make a medical suggestion. Technologies and digital solutions like wearables, online services, and diagnosis support programmes have transformed these opportunities by dramatically increasing access to these people.
How is Menarini using technology to improve healthcare?
We are using technology in two facets of our activities: technology as an enabler to enhance and optimise the funnel for the research and production of new drugs, and on the other side as leverage to improve services for our stakeholders.
Which technologies do you think have the most potential for improving healthcare?
My vision of the future is of an all-inclusive 'technology cloud', which will surround and take care of us all in the near future, combining data from wearables and advanced health-check devices with domestic instruments like smart-home gadgets and furniture. I also see augmented reality making a huge difference in medical training and manufacturing operations, while cognitive computers will revolutionise digital diagnosis support programmes and global supply chain operations.
Frontiers Health will take place in Berlin, Germany on 16-17 November 2017. Francesco Acanfora will be delivering a keynote presentation on day one of the event. To find out more, click here.
Read previous interviews in the series: