Digital health round-up: Nokia sells digital health unit back to Withings co-founder
Nokia is to sell its digital health business back to the co-founder of Withings, the health technology firm it bought back in 2016 and which formed the backbone of the troubled unit.
The Finnish firm has not revealed the terms of the sale of the unit to Eric Carreel. But the speculation is that Nokia is making a loss – Nokia already shelled out $191 million for Withings and its portfolio of health technology devices including a smart scale and fitness tracker watches.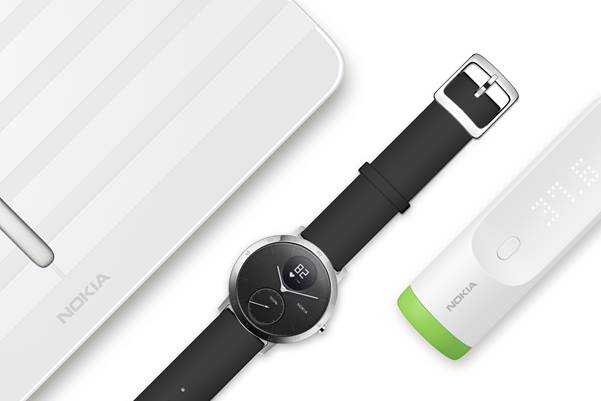 Then in October Nokia announced a $141 million ($164 million) write-down of its Withings assets, and in February launched a strategic review.
An internal memo showed execs that there is no prospect of the business becoming a meaningful part of Nokia.
Nokia said the deal is expected late in Q2 this year, after a consultation with its works council.
Flatiron and BMS join in cancer R&D project
The other big digital health deal this week came as Bristol-Myers Squibb struck a three-year with Flatiron Health that aims to make cancer R&D more efficient and patient-focused.
Healthcare technology and services startup Flatiron, which is in the process of being bought by Roche for $1.9bn, focuses on improving care by learning from patients' data.
Its clinico-genomic database contains information on nearly 20,000 patients and is one of the largest and most comprehensive information repositories of its kind in oncology.
The deal will enable Bristol-Myers Squibb to speed up its research programmes and the pharma firm will be able to access evidence on the use of cancer medicines outside clinical trials.
Flatiron began as a startup dedicated to improving cancer treatment through tech. It was founded with backing by Google's parent firm, Alphabet.
Roche initially held a 12.9% stake in Flatiron but plans to finalise the purchase of the company by summer.
The company's expertise in developing new approaches for how RWE can be used in regulatory decision making, including the design and validation of novel endpoints, was a key factor in Roche's move to take over the business.
Echoing this, Bristol-Myers Squibb and Flatiron are to form a joint scientific advisory board to push forward the use of RWE for use in decision-making.
Flatiron is working in partnership with more than 265 community cancer clinics, six major academic research centres and the top 15 therapeutic oncology companies.
NHS cancer screening debacle
A salutary tale of how digital health projects can backfire has emerged in the UK, when health secretary Jeremy Hunt launched an inquiry into a computer error linked with 450,000 women missing their breast cancer screenings.
Hundreds possibly died as a result and Hunt has launched an independent inquiry to discover why so many women did not receive a letter inviting them to attend a routine screening.
It is thought that an IT error made in 2009 is responsible for the situation that, it is currently estimated, led to the death of 270 women.
The mistake, uncovered by Public Health England (PHE) in January, was attributed to a failure in the computer programme algorithm. It meant that women aged between 70 and 79 were not invited for their final screening between 2009 and the beginning of this year.
Addressing the House of Commons on the matter, Hunt said he "apologised wholeheartedly and unreservedly" for the suffering caused.
All of the women had been enrolled in the AgeX NHS trial, which aims to find out whether older women benefit from having extra breast cancer screening. When the trial began in 2009, half of the women were randomly 'flagged' so that they did not receive further screening appointments. This control group – the flagged cohort – represents the 450,000 women.
Women aged 71 to 73 should have had a last routine scan three years after their last mammogram and before their 70th birthday.
But the NHS screening computer programme appears to have cancelled it, which means some women entering the trial had their final screening aged 67 or 68. The trial is co-ordinated by the cancer epidemiology unit at the University of Oxford.
The women who missed screening and are still alive – numbering 309,000 – will be sent a letter telling them about the error before the end of May. The first batch of 65,000 letters will be sent out this week.
Women aged under 72 will be asked to have a catch-up screening and older women will be directed to a helpline to help them to decide whether to have a screening.
Those women aged 70-79 who are registered with a GP and do not receive a letter are not affected and will not need a catch-up screening.
PHE has advised women to be aware of any changes to their breasts and to contact their GP if they have any concerns about the latter.