The use of genomic profiling testing to improve oncology care
Views & Analysis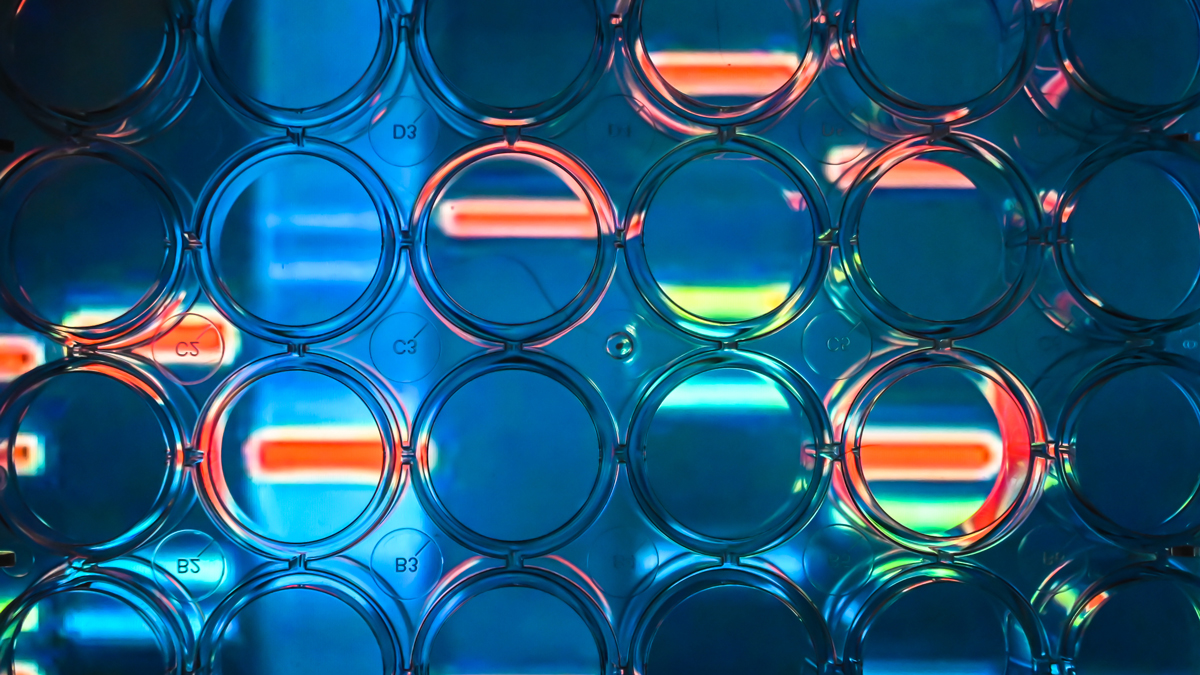 Dr Prasanth Reddy, head of oncology at Labcorp, tells us how the company works with cancer care teams, biopharma partners, and patients as an integral part of the patient journey from testing to treatment.
The oncology sector has transformed over the past several decades thanks to the rise of technological advances. Through partnerships and internal innovation, Labcorp is utilising these advances in order to improve healthcare stakeholders' experiences for better patient results.
"Across Labcorp, we innovate through science and technology, with access to approximately 2,500 [doctors] and PhDs and over 700 patients. This reach allows us to support 82% of the novel drugs and therapeutic products approved by the US FDA, including 63% of those specific to oncology," Reddy states.
Alongside drugs and therapeutics, data collection and technology enhancements have redefined the traditional healthcare experience, especially within oncology, and genomic profiling has become a significant factor in allowing for personalised care.
Tailored oncology
Everyone's genetic makeup differs, and each person's cancer experience is unique to them – how cancer develops, how fast it spreads, which drugs it responds to, and more.
Cancer cells and tumours behave differently than normal cells and have changes in their genes that make them different from an individual's normal cells. Furthermore, each cancer has various gene changes – also referred to as the genetic makeup of cancer.
In other words, every person's cancer has its own genetic construct. Personalised medicine looks at developing or utilising treatments that target those differences.
Reddy says one of Labcorp's groundbreaking tests, OmniSeq INSIGHT, is an "all-in-one test that includes comprehensive genomics and immune profiling from a single tissue sample to identify all FDA-approved therapeutics, confirm immunotherapy eligibility for a patient, and identify appropriate nearby clinical trials."
The test informs HCPs through a comprehensive genomic and immune profiling test clinically and analytically validated for all solid tumours.
Results inform providers of the best treatment routes, including target and immunotherapy options to which an individual will be more likely to respond, and mechanisms of decreased response and resistance to therapies based on the genomic and immune profile of a patient's tumour.
Reddy states, "Other featured tests include clonoSEQ, the first and only FDA-cleared assay for measurable residual disease detection, and Resolution ctDx Lung Assay, a Next Generation Sequencing (NGS)-based liquid biopsy that lets you evaluate all major mutation types implicated in non-small cell lung cancer (NSCLC)."
"The test is conducted in a care provider's office or our patient service centres (PSC). Our PSCs collect blood tests and liquid biopsies for a multitude of advanced diagnostic NGS, like IntelliGEN Myeloid, which evaluates 50 of the most clinically relevant genes mutated in myeloid malignancies."
Personalised medicine targeting an individual's genetic makeup or cancer's genetic makeup is beneficial and is now more widely available than ever before.
Providers are creating individualised treatment plans for their patients based on their genes, proteins, or other bodily substances, resulting in better, faster, and more effective patient outcomes.
Alongside the tech utilised by Labcorp, the company forms partnerships to expand its impact on the clinical trial space and allow for broader distribution of its products and offerings.
Navigating barriers to access
Personalised medicine is extremely promising for oncology patients, but there's a downside to pursuing this type of treatment – high cost.
Although the expenses associated with genome sequencing have decreased substantially since the beginning of the genomics field in the late 1980s, patients may still have trouble paying for this type of personalised treatment.
Reddy says Labcorp accelerated its global capabilities, innovations in cancer testing, and partnerships with hospital systems, so as to lower the cost of high-quality patient care.
Labcorp recently acquired Personal Genome Diagnostics (PGDx), a leader in cancer genomics, with a portfolio of liquid biopsy and tissue-based products.
"PGDx is one recent, game-changing acquisition in our fight against cancer, using liquid biopsy and tissue-based products to advance our capabilities via kit-based solutions for oncologists, detailed and actionable tumour profiling in hospitals or in our labs, and global expansion of tumour profiling data," Reddy states.
"They offer the only diagnostic kit cleared by the US FDA for pan-solid cancer comprehensive tumour profiling using a 500+ gene panel. We are increasing access to oncology care in the global community through kitted solutions that allow hospital systems and laboratories to run these tests internally."
The company also recently partnered with MD Anderson Cancer Center Madrid, where they'll conduct clinical trials and provide access to novel therapies to local cancer patients.
"Early phase clinical research is the first step toward defining the safety and early efficacy of new therapies that could advance and address the unmet need to treat patients with all types of cancers. [The] MD Anderson Cancer Center in Spain is a world leader in conducting early phase clinical trials that can expedite the availability of these life-saving therapies," Reddy states.
"In recent years, innovative trial designs have become a critical component of oncology clinical development, especially early phase oncology studies. Partnership with institutions like MD Anderson, with experience in complex clinical trial designs, including platform studies, hybrid phase 1 trials in equally complex areas of novel oncology, and therapeutic development like immuno-oncology, cell, and gene therapy, will allow us to advance cutting-edge technologies and treatments."
Reddy says the company has proprietary lab technology, powered by robotics and artificial intelligence (AI), to perform hundreds of millions of tests with precision.
With its vast clinical data, the organisation hopes to provide the answers and insights that will help move clinical trials forward faster.
"Knowledge can change the course of healthcare for all and alter the course of care for individuals in need. By unlocking unprecedented data, tools, and techniques, we've seen proof that each innovation leads to more answers, and improved life for all," Reddy says.
About the interviewee

Dr Prasanth Reddy, MPH, FACP, is senior vice president and global head of enterprise oncology at Labcorp. He has played an integral role in expanding Labcorp's oncology portfolio and advancing its precision oncology efforts. He received his medical degree from the University of Kansas and is triple board certified in internal medicine, medical oncology, and haematology. He holds a master's degree in public health, is a Harvard Business School alumnus, and serves as an American College of Physicians fellow.
About the author

Jessica Hagen is a freelance life sciences and health writer and project manager, who has worked with medical extended reality (XR) companies, fiction/nonfiction authors, nonprofit and for-profit organisations, and government entities.