Living with LHON: Achieving your dreams in the dark
Views & Analysis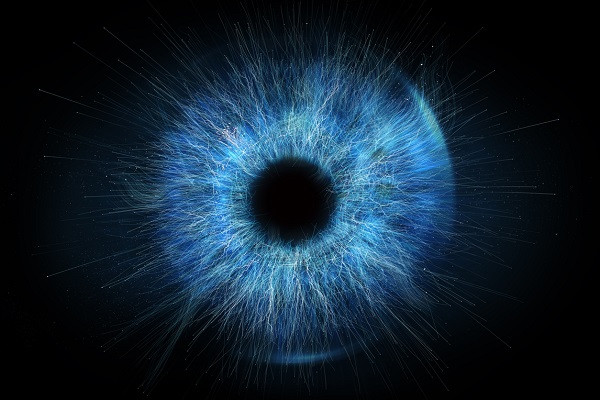 When Fabrizio Sottile went blind at the age of 17, he thought his dreams of becoming a world-class swimmer were over. But he wasn't about to let mitochondrial disease Leber's hereditary optic neuropathy (LHON) stand in his way, and he made his first appearance as part of Italy's Paralympic team in 2016, aged 23.
LHON is a rare mitochondrial disease that affects around two in 100,000 people across Europe, and usually leaves sufferers registered blind within months of the first symptoms1.
Onset is typically between the ages of 27 and 35, just as young adults are starting out in life, leaving them facing a whole new future to the one they had planned.
Paralympic swimmer Fabrizio Sottile explains the impact of his world sliding out of view, and how he brought it back into focus.
A life-changing journey
Fabrizio, now 25, whose love of swimming started when he was a toddler, was diagnosed with LHON when he was 17.
He started losing visual acuity in his left eye while training in the pool in March 2010 and getting to the bottom of what was happening to him was far from easy.
He explained: "The diagnosis took a long time, because doctors aren't familiar with the disease, so they don't know how to diagnose it.
"On 8 April, I had my first sight and neurological test, but despite telling the optician and the neurologist about having LHON in the family, my first diagnosis was of multiple sclerosis (MS)."
The general lack of LHON awareness among healthcare professionals unfortunately means this kind of misdiagnosis is not rare, said Fabrizio, who was also told he may have cancer during this time.
After four months, the vision in his right eye started deteriorating as well, which is when he sought a second opinion from a different optician.
"They understood the problem but didn't know how to resolve it. I was hospitalised urgently and given high-dose cortisone, without positive results," said Fabrizio.
After a week, his family's requests for a DNA test were heeded, and eventually the LHON diagnosis was made.
"At first, it was devastating," said Fabrizio, who instantly thought his swimming career, and with it his childhood dream of being a champion swimmer, was over.
LHON sight loss is usually sudden and painless. Within months, people tend to be unable to see, read, drive or recognise faces. It is an inherited condition that is passed down the maternal line, and a diagnosis affects the whole family.
Fabrizio describes it as similar to seeing the TV screen "fill with grey dots" when the aerial is unplugged — which is not conducive to competitive swimming.
Adapting to a new reality
"When I partially lost my sight, I thought my sporting career was over, but then I found out about the world of Paralympic swimming and realised there was a lot more I could do," he explained.
"I cannot hide that it was not easy. I suffered at the start because swimming was my reason for life, but then I realised I didn't have to give up on my dreams, and that I could still reach my goals."
Fabrizio, who races the freestyle 400m as well as the 100m and 50m, made his Paralympic debut in London 2012, and he also represented Italy at Rio 2016.
Asked what the biggest challenges were, he noted swimming in a straight line, turning and touching the wall – all of which he has overcome thanks to his determination.
Fabrizio is philosophical about his condition, which forced him to change his plans and embrace a different future to the one he had envisaged; he has travelled the world, won Italian swimming championships and represented his country on the world stage.
That said, his sight loss impacts greatly on many aspects of his life, and he admits to getting frustrated at the limits to his independence.
"My biggest daily challenge is moving between one city and another completely autonomously and not being able to read for my studies.
"I have difficulty recognising people and colours. LHON hasn't affected my mental health, but sometimes I feel annoyed at not being independent," he stated.
Horizon scanning
Utilising technology, such as a video magnifier, vocal synthesis, specialised glasses and smart phone applications for the blind, have helped him adapt to living with the condition.
"In spite of the thousand-and-one difficulties, I can live with it, and I am hopeful of finding a cure," said Fabrizio, who added that he aims to be able to drive again one day.
The hope of a cure doesn't seem as outlandish as it was just a few short years ago, as the first drug to treat visual impairment in adolescents and adults with LHON was approved by the European Medicines Agency in 2015.
Other promising therapies, including stem cell transplantation and mitochondrial donation, are also being investigated.
It is early days, and much more work is needed before any new treatments become available, but the LHON community believes research is finally moving in the right direction.
This is in part thanks to the work being done, by groups such as Mitocon and high-profile advocates such as Fabrizio, to raise awareness and correct misconceptions.
Asked what the main misunderstandings were, Fabrizio said they were wide ranging.
"From a clinical perspective, LHON is often confused with demyelinating diseases, like MS, and, from a social perspective, it is difficult to make people understand the difference between people who are totally blind, sighted or partially sighted," he said, adding these needed to be tackled.
LHON affects people in their prime, robbing them of the future they had planned, and impacting every aspect of life.
The diagnosis is often devastating for the whole family, but Fabrizio is living proof that, with the right support and determination, LHON doesn't have to spell the end of someone's dreams.
To find out more about LHON, take a look at Santhera's recent infographic or access our dedicated spotlight here.
References:
Fabrizio Sottile. (n.d.) Retrieved from: http://www.lhonsociety.org/
Shedding light on LHON: the rare blindness affecting young adults.
1 Carelli V, et al. J Neuroophthalmol. 2017; 37:371–81.