7 commercial, sales, and marketing predictions for 2023
Sales & Marketing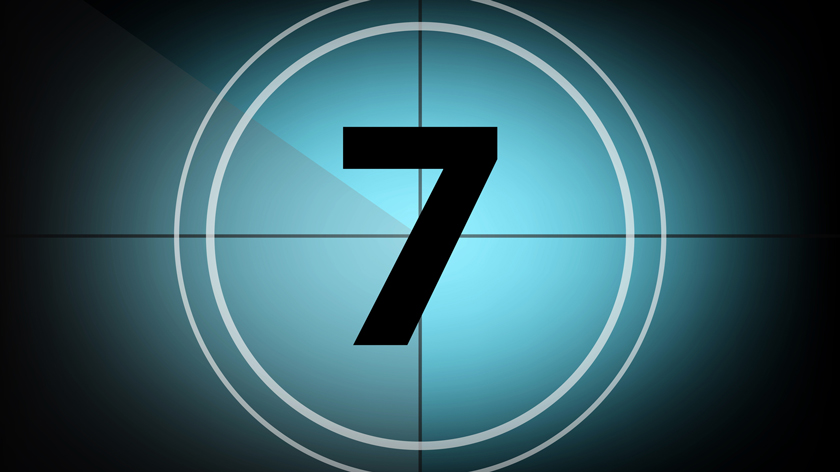 In 2022, life sciences companies have been hard at work breaking down silos to better serve patients and healthcare professionals (HCPs). They've laid the necessary groundwork for cross-functional visibility, collaboration, and connectivity. And in 2023, these investments will hopefully pay off.
Here are seven commercial predictions from Veeva's industry experts for the year ahead.
A unified view of the HCP will emerge from clinical to commercial
Rarely are organisations able to view HCP relationships holistically – across clinical, medical, and sales – or reap the benefits of creating a unified understanding of the customer. But Paul Shawah, EVP, commercial strategy, believes that "rare diseases with small patient populations and complex therapies are blurring the traditional barriers between research, patient care, and thought leadership."
"With these silos breaking down, biopharmas will have the opportunity to drive a more coordinated approach to HCP engagement using shared data and unified systems, while still maintaining compliance. Seamless data sharing between clinical teams and medical science liaisons, for example, could greatly influence clinical trial site selection and ensure more coordinated engagement. Leading companies will empower their teams to act quickly, compliantly, and with a unified view of the HCP."
Incentive compensation models will reward the right omnichannel behaviours
As access to HCPs rebounds from historic lows during the pandemic, building valued relationships and meeting customers on their terms with the right mix of in-person and digital tactics is essential.
"As Veeva Pulse data has shown, the use of video as an additive channel to in-person can increase promotional response three times over in-person alone. This will force a shift in how companies think about incentive comp," explains Dan Rizzo, VP, global business consulting leader. "In 2023, omnichannel behaviours will directly influence incentive compensation models by correlating successful engagement data to successful sales outcomes. Companies will begin to shift away from the traditional sales target approach to a blended model that rewards the right rep behaviours that drive HCP engagement."
"Traditional sales reporting will continue to be an important part of the incentive compensation strategy as a lagging indicator. Reliable, measurable omnichannel behaviours, such as the use of video to complement in-person engagement, will become leading indicators. Companies that adopt this blended model will be able to recognise performance gaps earlier and, for the first time, align incentives across the entire commercial ecosystem, including sales reps, key account managers, and medical science liaisons."
Content automation will deliver as AI fails to live up to the hype
Given the demand to deliver a steady stream of content to meet HCPs' needs, pharma marketers must react, create, edit, and adapt quickly. While artificial intelligence (AI) has often been a go-to capability and will continue to help, Pooja Ojala, VP, commercial content, predicts that "the true content accelerator in 2023 will be automation."
"Automation enables organisations to act fast without requiring high volumes of data — and it doesn't come with the same risks associated with AI. Many teams are already leveraging automation using modular content to create content faster, review and approve quickly, and reuse content across channels. And technology like digital asset management (DAM), medical, legal, and regulatory review (MLR), and content authoring tools will help drive further acceleration."
"As leading life sciences companies have discovered, the human touch still serves an essential and complementary role in the MLR process alongside automation. But organisations will continue to strike the right balance between automation and the domain expertise MLR teams bring to the table to ensure compliance."
Dynamic digital content will drive MLR, health authority collaboration
The pivot to modular content, personalisation, and the expanding number of content channels are driving high volumes of submissions to global health authorities. The sheer amount of new dynamic content, including video, web, and CLM, requires a different way to review this content at speed and scale.
In 2023, Allie Reynolds, senior director, commercial content strategy, anticipates that "more collaboration between MLR teams and health authorities will establish new guidelines for streamlining the submissions and approval process. Changing these entrenched processes will take time because it's such a fundamental shift in approach. For example, allowing one submission for 20 versions of an email to support personalisation. And there will need to be more collaboration across geographies and authorities, including the U.S. Food and Drug Administration's Office of Prescription Drug Promotion (OPDP)."
"With compliance at its core and the right tools, content teams will shift toward a new, more collaborative approach to working with health authorities. Establishing new guidelines and streamlined processes will usher in a new era of dynamic digital content review."
Marketing data will surpass health data as a leading signal for pharma advertisers
Asaf Evenhaim, CEO, Crossix, explains that "connecting HCPs and patients to essential and timely education has long been the aim of pharma marketers. But reaching the right targets with the right message at the right time has been a challenge. Traditional marketing tactics have relied heavily on health data that, while valuable, creates a lagging signal. The use of prescription or diagnostic data, for example, means that opportunities to engage patients early in their healthcare journey have already passed."
"Marketing trigger data will change this paradigm by connecting anonymised, aggregated data on patient visits to brand.com pages to follow-up HCP visits. Companies like Bayer are already using this type of patient engagement data to inform and enrich conversations with providers. And for rare diseases with small patient populations, this type of data can connect patients and HCPs more quickly, with tremendous upside."
"As new triggers are developed, marketing data generated by patients will become an increasingly important signal for pharma marketers, in combination with traditional health data. By capturing engagement data at critical moments in a patient's healthcare journey, trigger data will connect patients and HCPs with improved speed, relevance, and timeliness."
Medical will become the cornerstone connecting R&D and commercial
Christoph Bug, VP, global medical, predicts that "in 2023, medical affairs will tackle the challenge of how to operate as a strategic partner. The pandemic created urgency as HCPs, key opinion leaders (KOLs), and patients called upon medical affairs to provide scientific exchange in more convenient ways. But it involves implementing the appropriate processes, data, and tools. And more importantly, aligning on an outcome metric for medical affairs – one tied to scientific alignment – and operationalising it."
"Defining that KPI will be the first step in what will likely be a multiyear transformation, as it will depend on an end-to-end view across medical, commercial, and R&D. Medical's existing data silos and the need for stronger data governance will add to the challenge. But we expect to see a more concerted effort across the industry to evolve medical's role from a supporting function to a strategic partner."
Faster data access will drive greater patient centricity
The life sciences industry has long shared a common goal to be more patient-centric. While good progress has been made, getting there requires a deeper understanding of the patient – especially with the boom of specialised and precision medicine.
Peter Stark, EVP, commercial strategy, believes that "twelve months from now, biopharmas will have the strategy and capabilities to generate patient insights and act on them quickly. With better access to on-demand, accurate, timely data, integrated in a privacy-safe way, companies will be able to reduce trial duration and improve launch trajectories. Brands will understand earlier how they are performing in-market and be able to optimise and course correct accordingly. And a more informed view of patients will enable brands to activate and engage with HCPs in a more coordinated manner."
About the authors

Paul Shawah is executive vice president of strategy at Veeva. He focuses on new market and company wide strategy initiatives and is the industry lead responsible for investor and financial community relations.

Dan Rizzo is global head of commercial business consulting at Veeva. He is focused on bridging commercial analytics with strategy, and supporting the execution of go-to-market efforts within digital field engagement, field force strategy and optimization, commercial analytics, and digital marketing content.

Pooja Ojala is vice president of commercial content at Veeva. She is responsible for commercial content strategy at Veeva including customer engagement, market adoption and direction, and strategic alliances.

Allie Reynolds is senior director of commercial content strategy at Veeva, focused on enterprise customers in North America.

Asaf Evenhaim is CEO of Veeva Crossix. He is also leading the development of Veeva Data Cloud, an innovative solution for life sciences patient and prescriber data.

Christoph Bug is vice president of Veeva Global Medical, responsible for Veeva's global medical solutions.

Peter Stark is executive vice president of commercial strategy at Veeva where he focuses on go-to-market strategy.