Digital Health Round-Up: Novartis and Science 37 hope to cut R&D costs
Richard Staines reviews the latest developments in digital health.
Novartis looks to digital technology in virtual clinical trials collaboration
Novartis' new CEO Vas Narasimhan has said he wants to cut R&D costs by using digital tech, and has followed through by scaling up a virtual clinical trials collaboration with startup firm Science 37.
The Swiss pharma company is to begin up to 10 new trials with Science 37, which is pioneering a 'site-less' trial model, over the next three years.
Novartis was an early investor in LA-based Science 37, which has developed technology allowing people to take part in clinical trials from their own homes via mobile devices and other telemedicine services.
It provides them with reminders and notifications directly from the study team, allows them to connect at any time and fill in consent forms remotely. Possible side effects can be logged using mobile devices.
Novartis said the 10 new trials will blend virtual and traditional models with increasing degrees of decentralisation.
The pharma company is already working with Science 37 on virtual trials for cluster headache, acne, and non-alcoholic steatohepatitis.
The latter is very important for Novartis as a number of pharma companies are trying to find drugs to treat this 'fatty liver' disease, which could lead to blockbuster-level sales.
A new wave of decentralised trials is expected to begin later this year in the US in dermatology, neuroscience, and oncology.
They will use Science 37's Network Oriented Research Assistant (NORA) technology, and through the alliance the companies plan to apply some of the start-up's enterprise software to some of Novartis' most important trials.
NeuroFlow wins digital health challenge
NeuroFlow, a start-up company focused on technology to support people with mental health issues, has won a digital health challenge set by Otsuka.
The Philadelphia-based digital health firm plans to launch technology this month, capturing real-time and secure patient data.
This can help to support them with treatments by giving them targetted guidance, positive reinforcement and monitoring their progress.
The launch follows a successful beta test phase with over two dozen clinics around the US specialising in cognitive behavioural therapy, mindfulness, and exposure therapies.
NeuroFlow won the Elevate competition in Austin, Texas, at the end of last month.
It beat off competition from five other entrepreneurs, who presented compelling pitches about their companies and technologies to an audience of healthcare experts, providers and investors.
The company scooped the $5,000 prize from the US Psych Congress, and, perhaps more importantly, recognition from the influential people gathered at the event.
UK telepharmacy app comes to patients' aid during cold snap
The UK tele-pharmacy app, Now Patient, experienced a 400% rise in patients trying to request GP consultations and order repeat prescriptions during the recent snowy weather.
The freezing weather system, dubbed 'The Beast From The East', followed by Storm Emma, caused chaos for the UK's health service at the beginning of the month.
News headlines were dominated by the efforts of NHS staff, some of whom braved the elements to walk in to work to care for patients, while others slept overnight in hospitals during the cold snap.
Now Patient, available on Apple and Android devices, is a free service that was developed to assist the 15 million people in the UK living with chronic conditions, such as lung and liver disease.
According to Now Healthcare, which runs the service, the app saw numbers increase by 400% compared with the previous week, including services such as remote GP appointments and repeat prescriptions.
Increasing use of digital health technology was a key part of the Five Year Forward View, published by the NHS in 2014, as a way of providing relief to overstretched services.
Patients can nominate Now Patient as their NHS pharmacy to get free delivery of repeat prescriptions nationwide.
Next-day delivery is guaranteed, and in central London patients can have their medicines with them in as little as two hours.
Owlstone gets funding boost
Owlstone Medical, the innovative company which promises to revolutionise the diagnosis of cancer by simply analysing a patient's breath, has been given a major funding boost.
Based in Cambridge, UK, the company has just raised $15 million (£11 million) of new funding to support the commercialisation and eventual launch of its Breath Biopsy platform around the world.
The technology could revolutionise early detection of disease and precision medicine, with cancer diagnosis being the first target. But it's part of a crowded pipeline of next-generation diagnostics, with 'liquid biopsies' just one rival technology set to transform the field in the next few years.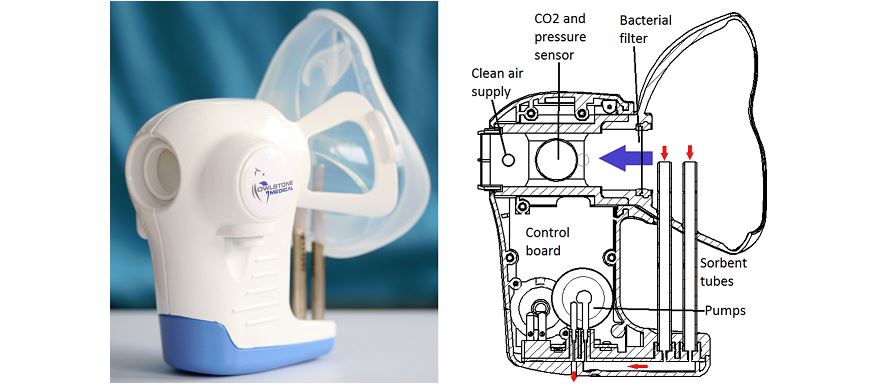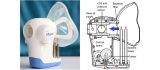 Owlstone's ReCIVA device works by capturing volatile organic compounds (VOCs) in an individual's breath,  which reflect that person's metabolic condition.
The UK start-up has already attracted funding from Aviva Ventures, the venture arm of insurance giant Aviva, but has now also gained investment from Hong Kong-based Horizon Ventures.
The company is the private investment arm of Mr Li Ka-shing, Hong Kong's richest man, and a leading investor in a range of innovative digital and tech companies. These include Spotify, blockchain company Blockstream and Impossible Foods, which develops plant-based meat and dairy substitute foods.
Different conditions carry a different VOC fingerprint, and once these biomarkers are captured in the simple handheld ReCIVA device (pictured), the results are analysed by Owlstone to produce what they say will be a rapid and accurate diagnosis.
The company now has lots of momentum behind it – Breath Biopsy is being evaluated in the world's largest breath-based clinical trials for two of the most common cancer killers globally – lung and colorectal cancer.
The platform is also being used in the PAN cancer trial, a collaboration with Cancer Research UK, which is studying the early detection of eight different cancer types in breath.