Novartis muscles into NASH fatty liver disease
No treatments currently exist for the fatty liver disease, but the market could be worth $40 billion in less than 10 years.
While most interest was shown in Novartis' oncology pipeline at its recent full-year results meeting, the company was keen to highlight other promising R&D projects.
One of these is non-alcoholic steatohepatitis, or NASH, the fatty liver disease that affects millions of people and which is poised to be one of pharma's next big growth areas.
Novartis ramped up its investment in 2016 and now says it will be a leader in treating the condition.
The Swiss pharma giant hasn't been seen as one of the major players until recently, but Eric Hughes, global development franchise head, immunology & dermatology, says it is best positioned to lead a crowded field.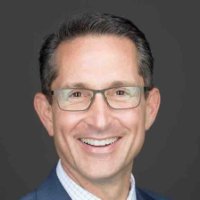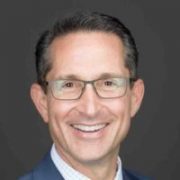 "I think we are going to lead the science in this area, partly because of our willingness to collaborate. That is key to leading the science in this area," he said.
NASH is the advanced stage of fatty liver disease, a condition largely caused by obesity and an unhealthy diet and lifestyle.
The condition represents a silent epidemic: a major cause of liver disease worldwide, NASH is now the number one cause of liver transplants for people under 50 in the US.
As fat builds up in the liver, it triggers a cycle of chronic inflammation and fibrosis, which, left unchecked, can lead to cirrhosis (scarring) of the liver and the need for a liver transplant. The disease can also raise the risk of liver cancer hepatocellular carcinoma (HCC).
A full 12% of the US adult population is thought to have NASH, a figure rising to 70% of patients with diabetes and obesity over 50 years of age. This translates into around 15 million sufferers in the US; five times as many as those with another once-neglected liver disease, hepatitis C.
All this means that NASH is tipped to be one of the next big growth areas for pharmaceutical companies, as no drugs currently exist to treat the condition.
Some forecasts suggest the market could be worth $30-40 billion by 2025.
Half-a-dozen companies are racing to develop a treatment to halt the progress of the disease, with Allergan, Gilead and Intercept among the most high-profile competitors.
Speaking to journalists at Novartis headquarters in Basel, Switzerland, last week, Hughes said its recent in-licensing of a second NASH pipeline drug from Conatus would help put it in pole position.
This gives Novartis two pipeline drugs: its in-house developed LJN452, in phase 2b trials and emricasan, acquired via the Conatus deal.
Emricasan is a first-in-class, oral, pan-caspase inhibitor, and is being studied in NASH with advanced fibrosis (scarring) and cirrhosis.
LJN452 is Novartis' most advanced of two Farnesoid X receptor (FXR) agonists. Other companies such as Intercept, Allergan and Gilead have FXR agonists in their pipelines, but Hughes states that the potency of LJN452 is '200-400-fold' greater than rival molecules.
As part of their collaboration, Conatus will conduct multiple phase 2b clinical trials with emricasan in NASH.
If these are successful, Novartis will then conduct phase 3 studies of emricasan as a single treatment and start development of combination therapies with an FXR agonist.
Rivals
While many companies have joined the field in the last few years, no single company has emerged with a stand-out candidate, though Intercept's Ocaliva  (obeticholic acid, an FXR agonist) and Genfit's elafibranor (PPAR α and δ agonist) are already in phase 3.
Genfit's drug failed to deliver significant results in phase 2, but proceeded to phase 3 because patients with more advanced disease showed benefits.
Oclivia's phase 2 trial was more conclusive, showing efficacy in reversing fibrosis, and won a coveted FDA Breakthrough Therapy Designation.
These trials aren't expected to reach read-outs until late 2018/early 2019, leaving plenty of time for competitors to make up ground.
The titan of hepatology is Gilead, thanks to its dominance in the field of hepatitis C, and it wants to extend its expertise into NASH.
It has invested heavily in the field, and has several pipeline candidates. The most advanced is selonsertib (GS-4997), which has shown promise in a phase 2 study. Two late-stage trials of the oral ASK1 inhibitor are being conducted in 2017 and 2018, while two further agents,  ACC inhibitor GS-0976 and FXR agonist GS-9674, are in mid-stage trials.
Finally, Allergan is now also a big player, after having spent nearly $2 billion on acquiring two biotech firms in 2016, Tobira and Akarna. It now aims to run trials of  Tobira's cenicriviroc (a CCR2 and CCR5 inhibitor) and Akarna's FXR agonist AKN-083, as monotherapies and in combination.
Other candidates in the pipeline include Bristol-Myers Squibb/Ambrx' BMS 986036, Horizon/Raptor Therapeutics' RP103 and Zydus Cadila's saroglitazar.
The depth and breadth of this field means that, while many clinical challenges remain, it's clear that several new treatments will reach the market by 2020.
Market resistance? 
While pharma companies may be salivating over the size of the potential market, healthcare payers will be wary about the cost of treating such a widespread disease.
This means that the first NASH products on the market could experience pushback from payers.
Intercept's Ocaliva gained FDA approval in a separate indication, Primary biliary cholangitis (PBC), last year, and the potential impact of its launch in NASH has already been examined.
The Boston, MA-based cost-effectiveness group ICER looked at possible off-label use last May and deemed  the evidence 'insufficient' to warrant its use in NASH.
Companies will, therefore, need to offer compelling evidence of health benefits at launch.
Hughes is confident that his company can offer "transformationally better" results than any existing treatment.
"The exciting part is that fibrosis is reversible. We were told in medical school that once the damage was done, there was no way back. But it is reversible, we just have to target it in the right way."
Comparisons with the revolution in treating another liver disease, hepatitis C, are obvious. However, unlike hepatitis C, there is no hope of a short course of treatment and a cure:  Hughes believes that patients will have to commit to life-long treatment, or otherwise risk the condition returning.
Bariatric surgery for weight loss has been shown to help NASH too, but this is unlikely to dent this huge problem.
"We can't do surgery on 15 million people," notes Hughes.
However there is a very large overlap between NASH and diabetes – between 63-87% of patients who have diabetes and non-alcoholic fatty liver disease (NAFLD) will have NASH.  This opens up the possibility of improving the condition alongside treating diabetes. Novo Nordisk has already spotted this opportunity, and has a phase 2 trial of its semaglutide in NASH under way.
Learning from hepatitis C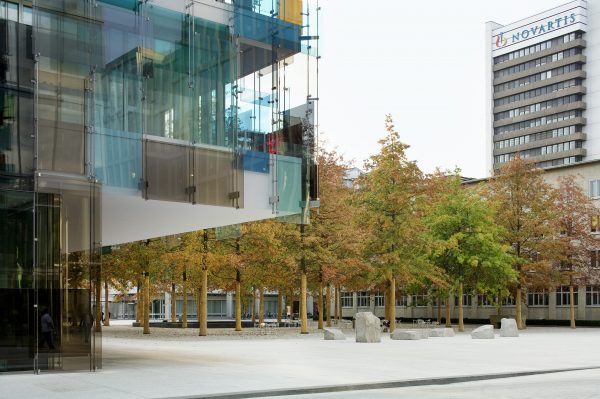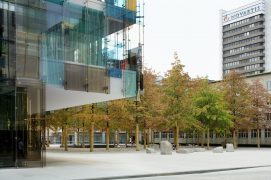 There is no doubt that the hepatitis C drugs, led by Gilead's Sovaldi (sofosbuvir) and Harvoni  (sofosbuvir + ledipasvir), have laid the groundwork for interest in treating NASH.
Hughes comments that, having introduced a cure for hepatitis C, hepatologists are now eager for the next challenge in their speciality.
He believes that NASH treatment is destined to progress rapidly towards combination treatment, just as hep C has, and that these doctors "wrote the book" on how to combine two unapproved pipeline drugs in clinical trials.
Gilead's success in hep C is clearly instructive for NASH.
"We'll see what happens with our competition," he notes.
"If there is anything hepatitis C has taught me, it is that it doesn't matter who gets there first, it's who can develop the best combination treatment."
Gilead's success hinged not on in-house molecules, but on gaining sofosbuvir via the acquisition of Pharmasset.
Hughes says Novartis remains open to the three ways of finding a breakthrough combination – in-house candidates, in-licensing or company acquisitions.
Both Gilead and Novartis have been proposed as potential buyers of Intercept. Gilead is under the most pressure to make an acquisition, but has held back so far from buying the current front-runner in NASH.
2017 could be the year that Gilead tries to repeat history – or Novartis takes a leaf out of its book – but, as yet, no one company seems to be holding the ace card.