Digital health round-up: Apple opens clinics for employees
Richard Staines reviews the top digital health stories over the past week.
Apple is opening its own clinics for employees, using a combination of technology and best clinical practices.
The tech company will run the initiative through an independent service called AC Wellness Network, which will offer a 'concierge-like' healthcare experience for employees and their dependents.
Due to open this Spring, the company is already advertising for doctors, health coaches and designers to create apps promoting healthy behaviour.
Apple is following in the footsteps of Amazon, which has joined with JP Morgan and Berkshire Hathaway to rethink healthcare for their employees.
Based in Cupertino, California, the clinic will begin by serving only Santa Clara in California, and will have only two clinics.
According to CNBC, a job listing describes "multiple, stunning, state-of-the-art" medical centres and one is near the new Apple Park Campus.
There is already speculation that AC Wellness could be used to pilot forthcoming Apple health products, such as an Apple Watch that can measure patients' blood pressure.
Several former Stanford Health Care employees have also been affiliated with AC Wellness for at least five months, according to CNBC.
Several of the job listings described AC Wellness as a subsidiary of Apple Inc, but the company has declined to comment on the reports so far.
Novartis joins with Pear to develop digital therapeutics 
Novartis has joined with one of the rising stars in digital health, Pear Therapeutics, to develop digital therapeutics for patients with schizophrenia and multiple sclerosis (MS).
The Swiss pharma company helped Pear raise $50 million in a funding round in January, and has now decided to strike a formal collaboration with Boston-based Pear.
Novartis is trying to bring about a digital transformation across its business, and now says it aims to be a "medicine and data science"-led company.
In September, Pear's reSET became the first digital therapeutic approved by the FDA, as a treatment for Substance Use Disorder (SUD).
The companies will work together to find treatments that better address the full burden of schizophrenia and MS.
Pear's digital therapeutics are designed to deliver clinically-proven treatments, such as cognitive behavioural therapy, to patients through mobile and desktop applications.
In January Novartis also announced it will scale up the use of Apple ResearchKit in clinical trials, having been an early adopter of the technology along with competitors such as GlaxoSmithKline.
The tool allows clinical trial participants to enter their own data remotely including via sensors that collect movement and symptom data, removing the need for patients to visit the clinic.
New CEO Vas Narasimhan has said that between 10% and 25% of clinical trial costs could be cut if digital technology were used to carry them out more efficiently.
NHS chiefs publish digital health roadmap
NHS chiefs have published a two-year roadmap for digital health projects, including a 'digital ID' service for patients by 2020.
The Citizen ID project aims to give UK residents a single, secure login to online government services such as updating a driving licence, or filing a tax return.
NHS England already runs Patient Online, a digital GP support service that allows patients to book and cancel appointments, order repeat prescriptions, and view coded GP records covering allergies, immunisations, diagnoses, medication and test results.
According to the roadmap, the Citizen ID project, which the government hoped to begin trialling in late 2017, will begin alpha-testing in the first quarter of the 2018-19 financial year.
A full Citizen ID service is scheduled to begin trials in 2019-20.
A range of other projects will build on the existing services offered via the NHS Choices website, which provides information about services, conditions and treatments.
Other projects due to begin trials in 2018/19 include a design manual for digital services standards, and a type 1 diabetes online education project. Trials of an electronic personal child health record will begin in 2019/2020.
Free wi-fi in GP practices
The roadmap also outlines the digital health services set to become nationally available – starting with free wi-fi in all GP practices by Q1 2018-19.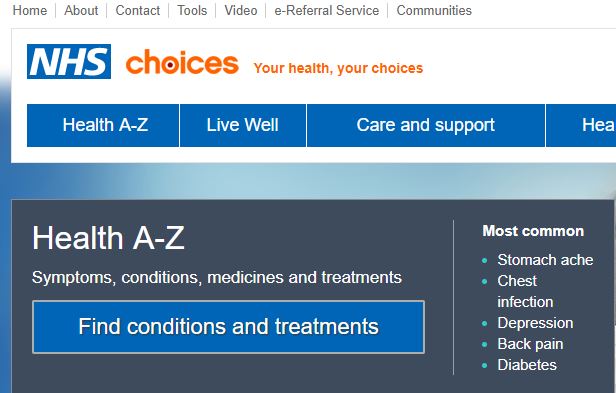 There will also be an NHS Choices Pharmacy Finder, followed by tools allowing developers to build apps to work with NHS Choices in the second quarter.
Once approved, these may be prescribed alongside drugs and have the potential to treat a range of diseases.
They will start with a schizophrenia digital therapeutic, THRIVE, for patients with schizophrenia, after promising results from early clinical studies.
The collaboration also covers a new digital therapy to address the mental health burden in patients with MS.
More 'digital accelerators' will help NHS modernise
A successful scheme to accelerate NHS uptake of digital technologies in London is to be expanded to other parts of the country.
The capital's DigitalHealth.London Accelerator was first launched in 2016, and since then it has worked with 61 companies, helped secure 27 research collaborations, and supported companies to launch 25 new products.
The scheme has also helped alumni secure more than £15 million in funding, and win 12 NHS contracts.
Because of the novel nature of digital products, most regional NHS organisations haven't got established pathways for adopting these technologies.
At the same time, digital start-ups (aka small-to-medium companies or SMEs) often have a limited understanding of what the greatest areas of clinical need are in the health service.
London's digital accelerator has helped bridge these divides with the aim of supporting start-up companies and helping them to target their products at addressing real needs in healthcare.
Technologies which have emerged from the London scheme have included a smartphone app that cuts A&E waiting times, a digital lifestyle management platform that can reverse type 2 diabetes, and a 'USB port for the body' that can host a bionic limb.
Now the accelerator will be launched across three more locations for the first time: the East Midlands, Manchester, and South West England, according to Hannah Harniess, programme director at DigitalHealth.London Accelerator.
"By taking our successful model to four new locations across the country, we know we'll meet even more incredible companies with innovative products that can help the NHS," she said.