Towards patient centricity: GSK
Patients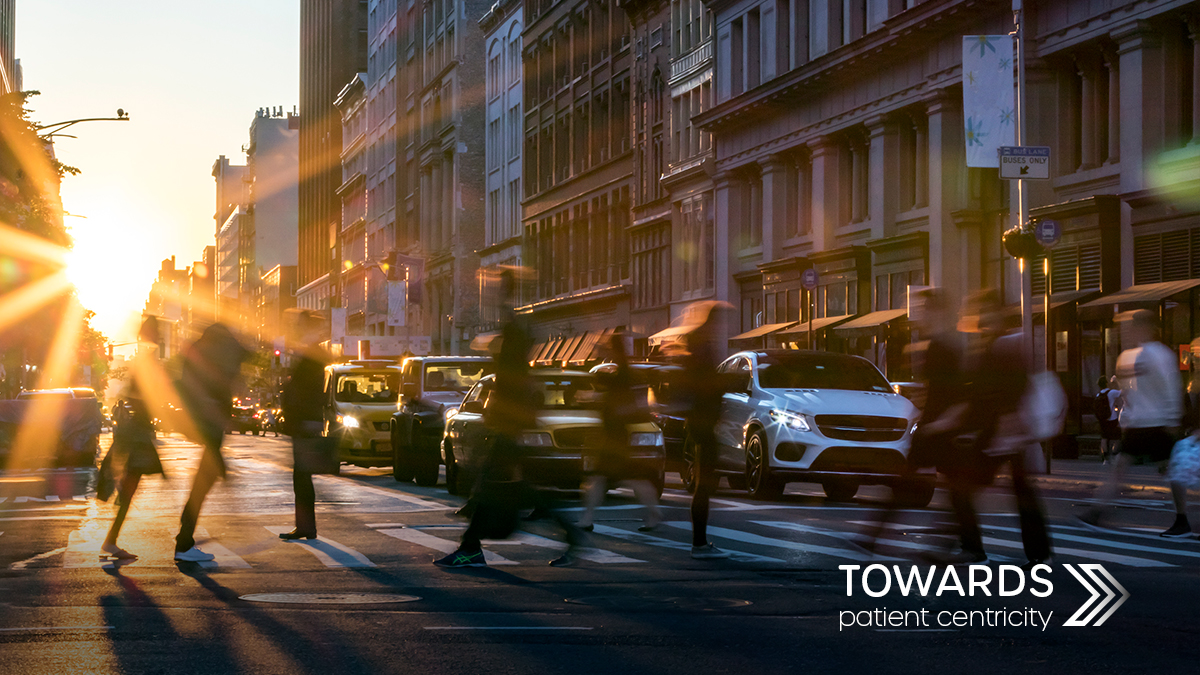 Embedding the patient voice into the DNA of a pharmaceutical company isn't easy – but it is essential. As part of our Towards Patient Centricity series, GSK's Dr Karen Mullen tell us how the company has risen to the challenge.
[caption id="attachment_56107" align="alignleft" width="125"]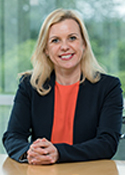 Dr Karen Mullen[/caption]
Understanding the importance of patient centricity is crucial to the success of any modern life sciences company. That's according to Dr Karen Mullen, VP and country medical director, UK and Ireland at GSK, which has a dedicated Patients in Partnership team working to ensure meaningful engagement happens right across the business.
"Patient centricity means putting means putting patients at the heart of everything we do, from how we make everyday decisions, to how we develop our medicines," she says.
"We believe that by working with patients, we can learn from their insights and their experiences of living with a disease, and apply them throughout the whole development lifecycle of a medicine."
The Patients in Partnerships team, which supports the patients who work with GSK, is also responsible for making sure the systems and resources needed to enable engagement are in place.
It isn't easy. Implementing these processes is often very complicated, but it's a job worth doing because it means the right medicines will get to the right patients at the right time, says Mullen.
End-to-end engagement
The team involves the patient community in all business functions, from R&D to marketing and beyond, in a bid to ensure its products and materials fulfil their purpose.
"Before we've even selected a candidate to progress through our research and development pipeline, we work with patients to understand the disease better, identify where there is unmet need in treating that disease, and investigate what challenges they face in managing it effectively," Mullen says.
"Previously we might have learnt this from academic literature and healthcare professionals, but this didn't give us the human, emotional perspective of living with a disease."
These insights are gathered through patient panels, advisory boards, focus groups, surveys and seminars during which people share their experiences with R&D and medical teams.
Such forums also help the team to collate feedback on the company's programme of real-world clinical trial protocols. This can boost recruitment and retention by helping teams to design studies people are more willing to sign up to, and less likely to drop out of.
Real-world challenges
Says Mullen: "While RCTs are traditionally the gold standard when it comes to generating evidence for the efficacy and safety of medicines, this is a highly controlled setting which often does not reflect the environment of managing a disease.
"People often must meet strict recruitment criteria and it means that patients in RCTs don't always represent the population or the challenges of everyday management of the disease."
While real-world evidence (RWE) is important, trials are challenging to run, not least as there's no clear guidance from regulators on how data should be generated, or from payers on what decisions it can impact.
Since the pioneering GSK-backed Salford Lung Study, which collected RWE from more than 2,800 people with COPD and 2,233-plus with asthma, was published in 2017, things have started to change in this area.
"There are signs that regulators are becoming increasingly open to understanding how RWE can better inform a broader range of regulatory decisions," explains Mullen.
"They are also exploring the opportunities and challenges of using it to support the needs of post-marketing studies."
Another challenge has been ensuring the team speak to a range of people with a particular health condition, not just those who are the most engaged.
"When we gather insights, it's important that we hear from diverse communities. Sometimes it's hard to find these patients, but it's a challenge that we can overcome by working with patient groups," she adds.
"There are signs that regulators are becoming increasingly open to understanding how RWE can better inform a broader range of regulatory decisions"
Relationships are key
Having long-term, well-established relationships with patient organisations and individual patients is fundamental to being able to embed the patient voice within a company.
"These relationships mean we can continue to expand our network of patient experts, drawing on their experiences and priorities for current and future medicine development," says Mullen.
Having active endorsement from leaders right at the very top of the company is also crucial.
Mullen explains: "If all employees recognise the value and importance of embedding the patient voice in their work and can see that it is a priority for the company's senior leadership team as well, they will find it easier to take a more active role in changing their own ways of working."
Another piece of practical advice from the GSK team focuses on patient engagement agreements. Mulled emphasises the importance of obtaining consent to collect any personal data and said patients were always provided with privacy-related information, so they could make an informed decision on taking part in an initiative or programme.
"We outline that all information is kept confidential and only used internally as it's important that patients feel confident that we value their privacy and care about the way in which their personal information is treated."
Call for industry collaboration
As an industry, pharma needs to get better at learning from patient organisations and, crucially, from each other, Mullen says.
"We are ready to adapt to changes in policy and regulation so that we can continue to add value for patients.
"We would also welcome the ability to participate in industry working groups that aim to provide strategic direction for patient engagement, as well as strengthening how patient insight is used to develop innovative new medicines."
Ultimately, cross-sector collaboration is needed if the industry is to take the patent centricity opportunity to the next level, she concludes.
How has your company been working to embed the patient voice into its everyday work? Email george.underwood@pharmaphorum.com to take part in pharmaphorum's Towards Patient Centricity series.