Live from Frontiers Health 2022 - the pharmaphorum podcast
Patients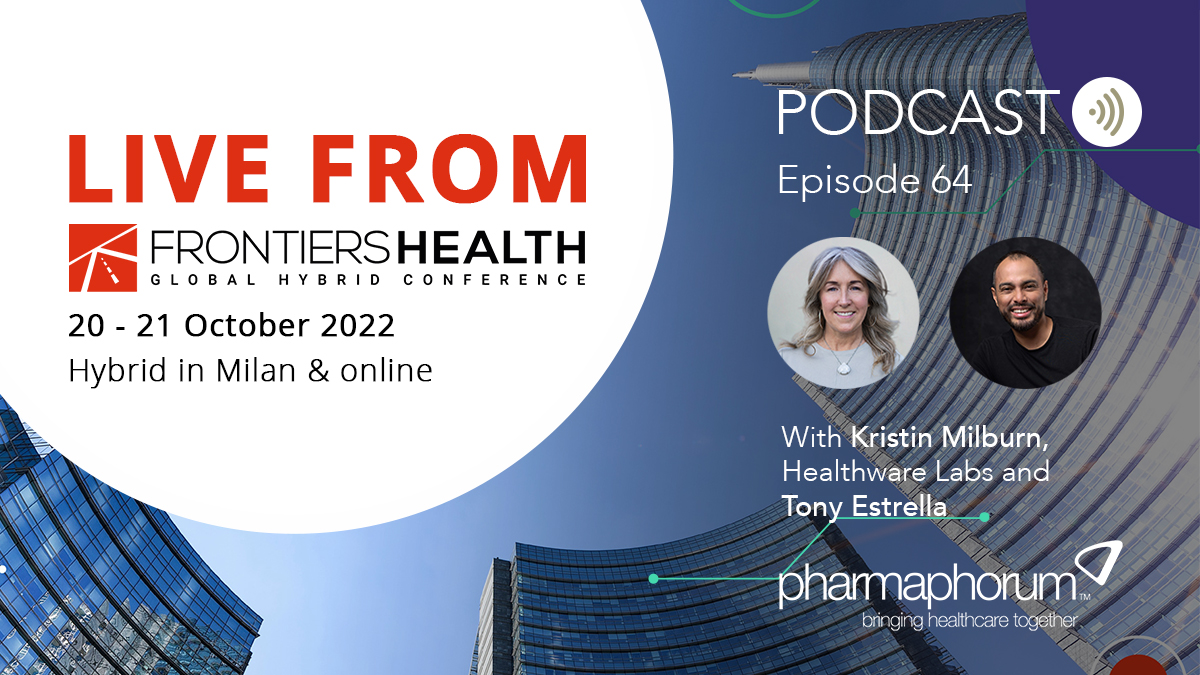 In this special, live edition of the pharmaphorum podcast, recorded at the conclusion of Frontiers Health 2022, pharmaphorum Editor in Chief Jonah Comstock and pharmaphorum Web Editor Nicole Raleigh are joined by author, consultant, and podcast host Tony Estrella and Healthware Labs Managing Director Kristin Milburn to discuss their key takeaways from the show last week in Milan.
In this podcast, they discuss digital therapeutics and the new phase these seem to have moved into, focused on scale and adoption. They also reflect on the many stories they heard about pharma start-up partnerships and some of the key takeaways there.
Technology discussions range from AI to mental health chatbots to virtual reality. And they reflect on the show's public health theme and the importance of keeping health equity for all in mind.
You can listen to episode 64 of the pharmaphorum podcast in the player below, download the episode to your computer or find it – and subscribe to the rest of the series in iTunes, Spotify, acast, Stitcher, and Podbean."
You can also watch the entire podcast as a video below: