Shingrix helps GSK make a solid start in 2023
News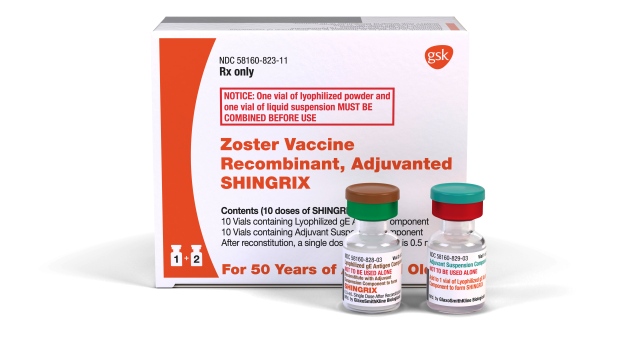 GSK managed to beat analysts' revenue predictions for the first quarter of the year, despite an 8% decline in turnover pegged back by declines in COVID-19-related products.
The group posted £6.95 billion ($8.6 billion) in revenue – ahead of a £6.5 billion consensus forecast – but stripping out COVID sales of £1.3 billion transformed that into a 10% increase, driven once again by its shingles vaccine Shingrix and HIV therapies sold under the ViiV Healthcare joint venture.
Shingrix grew 19% to £833 million in the quarter, backed up by solid performances for meningitis vaccines Bexsero and Menveo, which rose 34% to £218 million and 40% to £59 million, respectively.
HIV sales were up 24% to just under £1.5 billion, with the growth coming mainly from oral two-drug therapies Dovato (dolutegravir/lamivudine) and Juluca (dolutegravir/rilpivirine), as well as long-acting drugs Cabenuva (cabotegravir/rilpivirine) and Apretude (cabotegravir).
For the full-year, GSK is now pitching at sales growth of 6% to 8% at constant currencies, but the solid performance doesn't cover up looming concerns about the upcoming expiry in 2027 of patent protection for dolutegravir, potential competition for Shingrix from the likes of Pfizer/BioNTech and Curevo, and an uncertain outlook for a new respiratory syncytial virus (RSV) vaccine currently under regulatory review.
GSK looks like it will be in a strong position with its Arexvy RSV shot, despite challenges from Pfizer and Moderna, having received a strong endorsement from an FDA advisory committee last month. The FDA is due to decide on both GSK and Pfizer jabs in May, while Moderna is preparing to file for approval this quarter.
Despite the RSV programme, the company recognises the need to bolster its pipeline after a series of setbacks for its oncology business, including the withdrawal of multiple myeloma therapy Blenrep (belantamab mafodotin) from the US market.
It has announced a string of acquisitions, most recently a $2 billion bid for Canadian respiratory disease specialist Bellus Health, but also the takeovers of vaccines company Affinivax and Sierra Oncology last year for $3.3 billion and $1.9 billion, respectively.
"We are very focused on our upcoming launches, including our potential RSV older adult vaccine, and on continuing to strengthen our pipeline – both organically, with several positive late-stage read-outs already this year, and through targeted business development," said GSK's chief executive, Emma Walmsley.
"This continued momentum is also supporting our confidence in delivering our medium and long-term growth ambitions," she added.
Shares in the company were down just over 1% at the time of writing.