GSK bolsters cancer pipeline with $1.9bn Sierra Oncology buy
News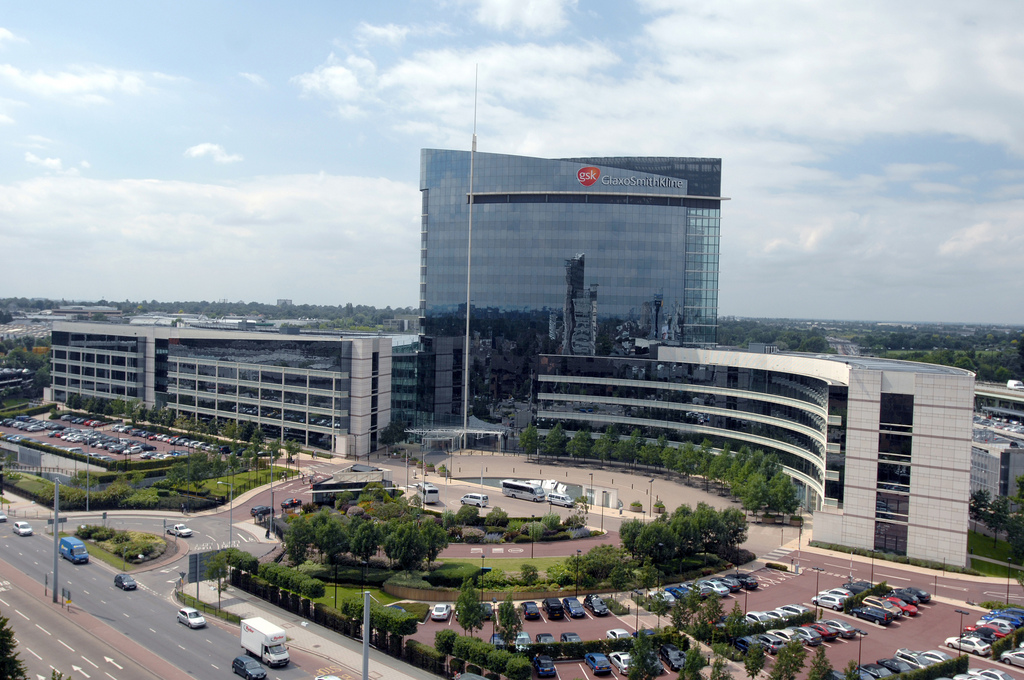 GlaxoSmithKline has agreed a deal to buy Sierra Oncology and its lead drug momelotinib for anaemia associated with the blood cancer myelofibrosis, sending the US biotech's shares skywards.
GSK is paying $55 per share in cash for Sierra – a 39% premium to its closing share price yesterday – which values the company at around $1.9 billion. Shares in Sierra were up 38% in pre-market trading this morning.
In a statement, GSK said that momelotinib could answer a "critical unmet need" in myelofibrosis patients with anaemia, a symptom of the diseases which can be made worse by current JAK inhibitor therapies for the disease including Novartis/Incyte's blockbuster Jakafi (ruxolitinib).
Like Jakafi, momelotinib is a JAK1/2 inhibitor, treating the cancer, but Sierra's drug also targets other pathways – called ACVR1 and IRAK1 – which the biotech thinks lead to its benefits on anaemia.
The UK pharma group has snapped up Sierra as the company is poised to file for approval of momelotinib in the US within the next few weeks and in Europe before year-end, armed with phase 3 data reported in January.
In the MOMENTUM trial, which involved myelofibrosis patients previously treated with JAK inhibitors and anaemic, momelotinib reduced the need for blood transfusions, with 31% of patients transfusion-independent at week 24 compared to 20% of a control group treated with danazol, a steroid used to treat anaemia.
GSK said it expects momelotinib to start to contribute sales in 2023, and analysts have suggested that in time it could grow into a $1 billion-plus product, carving out a niche in a category currently dominated by Jakafi, which is expected to make $2.3 to $2.4 billion in sales this year.
Anaemia is the main reason why people with myelofibrosis discontinue treatment. It affects around 40% of them at diagnosis, and almost all go onto to develop it eventually. Treatment with JAK inhibitors exacerbates anaemia, raising the risk that patients will need blood transfusions.
Momelotinib will complement Blenrep (belantamab mafodotin), GSK's BCMA-targeting antibody-drug conjugate, which was approved in 2020 as a therapy for multiple myeloma, another form of blood cancer, said the big pharma's chief commercial officer Luke Miels.
GSK has previously said it thinks Blenrep could become a $4 billion product at peak, although other BCMA therapies reaching the market that is viewed as an ambitious target.
The decision to beef up its haematology pipeline comes after a setback in GSK's late-stage pipeline involving its RSV vaccine, which has run into trouble in phase 3 trials involving pregnant women.
Sierra acquired momelotinib from Gilead Sciences in 2018 after equivocal results in earlier phase 3 myelofibrosis studies.