Insights from the WHO's Global Strategy on Digital Health event
Digital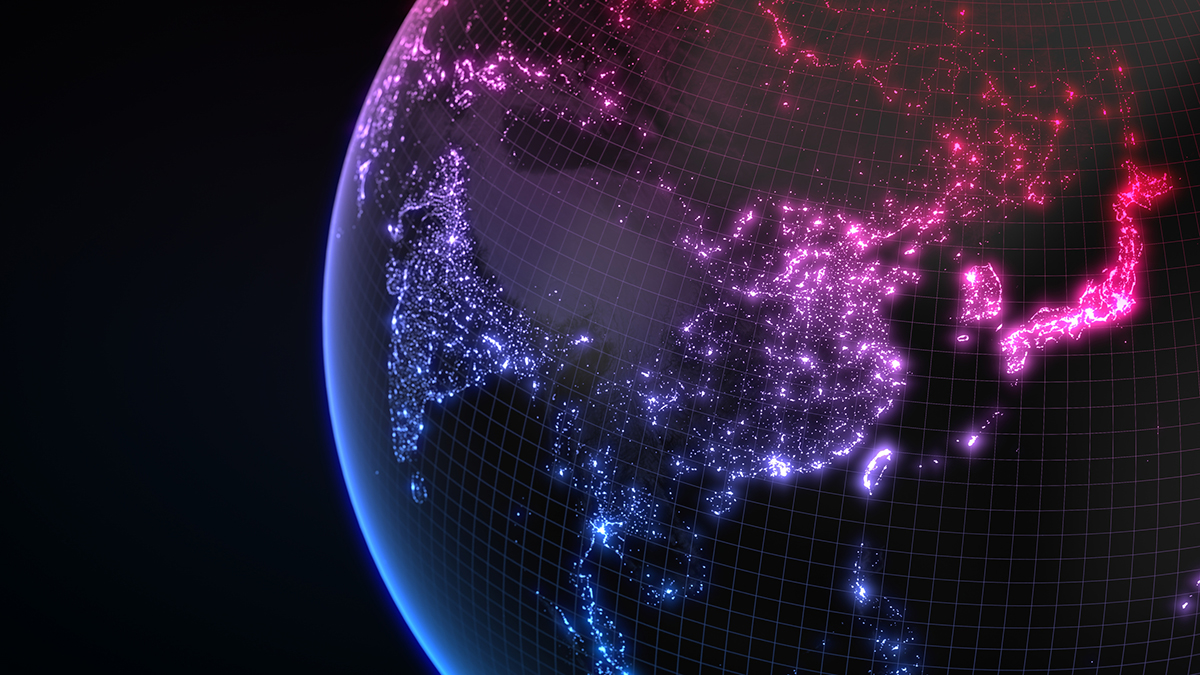 The World Health Organization (WHO) recently held a virtual panel discussion during Digital Health Week with speakers from around the world to talk about global strategy on digital health and collective opportunities for catalysing collaborative action.
The panel focused on the objectives of the WHO's Global Strategy on Digital Health 2020-2025, which aims to develop partnerships at national, regional and global levels to align resources and investments to focus on sustainability and growth of digital health.
Participants also discussed the potential for team coordination at the country and global level to advance contributions to digital health, as well as the role of ongoing efforts and benefits for various constituencies in implementing the global strategy.
Among the numerous speakers were panellists examining the role of technology and the private sector, the role and benefit to governments, and the role of the academic sector.
Speakers also provided an in-depth look at the communities implementing digital health and donors' capacity to support the progression of the digital health space.
Perspective of countries
Lav Agarwal, joint secretary department of health and family welfare in India and chair and secretariat of the Global Digital Health Partnership (GDHP), spoke of significant successes in expanding digital health both in India and throughout the globe in his talk on the role of the communities of practice.
GDHP is the biggest inter-governmental body working on digital health issues globally.
"[The GDHP] is a partnership where government and health system reformers are working together to ensure effective implementation of digital health initiatives across the member states," says Agarwal.
The membership of the partnership spans the globe and includes 33 countries. It currently has five ongoing workstreams, including interoperability, evidence and evaluation, policy environment, clinical and consumer engagement, and cybersecurity.
Agarwal highlights the need for collaboration and notes four strategic priority areas that have been identified by global digital strategy: international collaboration, digital strategy implementation with a focus on countries context, digital health, and governance issues and staying citizen-focused.
GDHP can support these frameworks, he states, in sharing best practices, health advocacy at policy levels, and creating an enabling environment amongst the member states of GDHP.
Equally important, the community must simultaneously focus on a patient-centric approach and patient empowerment through technology while creating digital health literacy.
However, he notes the challenges echoed through many of the speakers' talks related to fragmented IT systems, data redundancy, multiple collections, lack of interoperability, numerous silos, and lack of standard adoption.
India is combatting these hurdles through the Ayushman Bharat Digital Mission (ABDM), which aims to create longitudinal electronic health records for more than 1.3 billion people of the country to integrate citizens and patients across the overall value chain of health service providers.
Still, Agarwal says there not only needs to be a national digital health architecture but a global digital architecture.
"Can we [create] an ecosystem approach where the communication between software becomes a norm and based on that, can we ensure interoperability and standard-based data sharing across the member states when it comes to surveillance data?" he proposes.
"Also, is it not feasible that countries/member states come forward with their existing digital solutions and make them available as a global good to all the member states?"
Agarwal suggests the WHO can collaborate to create a global goods software that can be made available within the overall global digital health architecture.
"Is it not feasible that countries/member states come forward with their existing digital solutions and make them available as a global good to all the member states?"
Donor contributions
From the donors' viewpoint, senior digital health coordinator at United States Agency for International Deployment (USAID), Adele Waugaman spoke at the virtual event to discuss the role of donors and the investment sector in advancing the objectives.
Waugaman presented her view of digital health acceleration, drawing from her experience with USAID and participation in adjacent communities, such as Digital Investment Principles and the Digital Health and Interoperability Working Group.
She stated, "It's very clear from all these presentations that we need systemic change in the way we think about, how we invest in and how we support, engage, and interact with digital systems that we're using for global health, as well as the data that they enable."
Historically, donors have invested in systems on a siloed basis to focus on specific disease areas or wellness promotion areas. Instead, Waugaman notes that donors need to move to a "system strengthening lens" where digital systems support information, services, and data access.
She stated donors need to focus on output and focus less on continually reinventing new tools. They need to take an overarching approach that includes digital health systems and the critical components to enable them.
"That requires the global funding community to continue to shift from silos to a systems-level approach, and be comprehensive about funding, not just the digital systems, but core components of the enabling environment, including institutional and workforce capacity and connectivity," says Waugaman.
Sediment existed across the speakers regarding forming national digital health strategies or a national digital health architecture.
WHO's response
Closing the panel discussion, Dr Soumya Swaminathan, chief scientist at the WHO, discussed the role of the WHO science division.
"We serve as a cross-cutting in the name of enabling function for all of the technical departments in the WHO, so the digital department doesn't create technical content of its own," says Swaminathan.
"It develops the standards, the benchmarks, the guidelines and the government frameworks for how digital tools and technologies be integrated into health systems to essentially improve health outcomes."
Obtaining feedback from patients, countries and partners as digital health grows was emphasised, as was the consideration of how digital tools may alienate certain people due to their rural placement or lack of trust in technological security.
Swaminathan agreed with other panellists that COVID-19 has thrust digital health forward, but she says perhaps it would be wise to take a step back to see where the focus should really lie.
She provided examples of successful programmes, noting: "There is a lot available, which we should make efforts to make more widely accessible to people who want to use them."
About the author 
Jessica Hagen is a freelance life sciences and health writer and project manager who has worked with VR health companies, fiction/nonfiction authors, nonprofit and for-profit organisations, and government entities.