Why the drug pricing debate is focused on insulin
Views & Analysis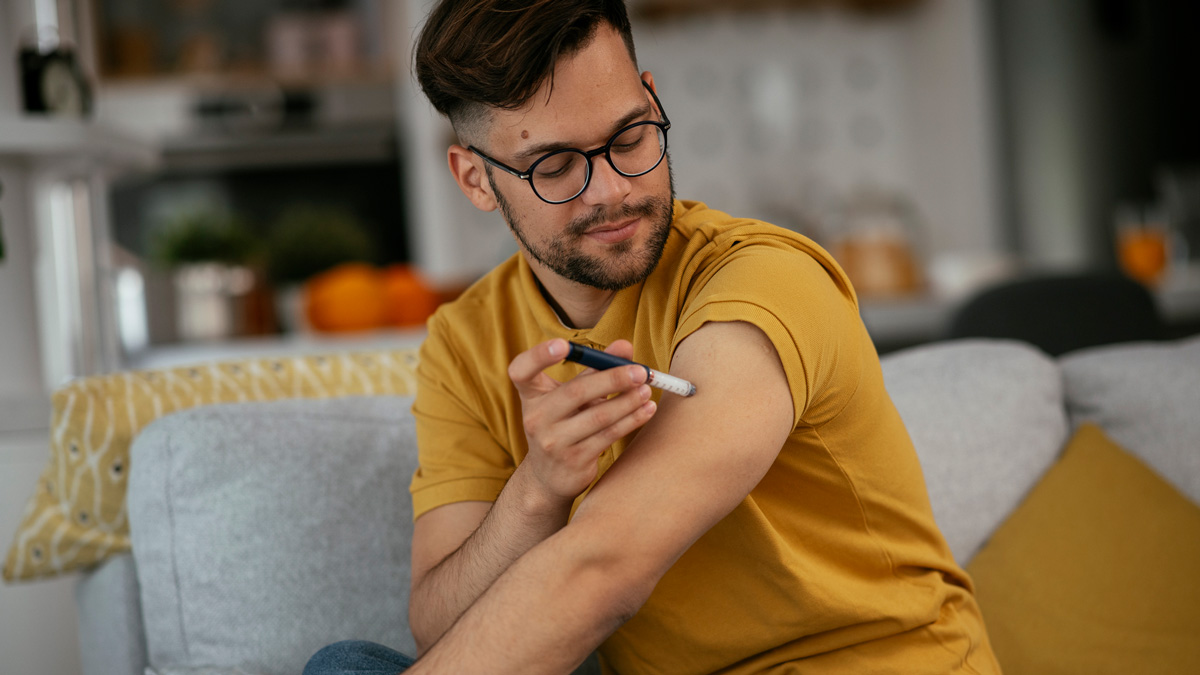 The treatment has been around for over a century but insulin has still become the centre of the ongoing discussion over pricing of pharmaceutical products. Ben Hargreaves looks at why insulin's price is so controversial and whether this could be set to change.
It has now been 100 years since the first patient with diabetes received an injection of insulin, when Leonard Thomas, a 14-year-old boy, was treated with the hormone. The medical intervention was a success, inspiring the first wave of insulin treatments developed from cattle and pigs. Later, synthetic 'human' insulin was developed in 1978 and then commercialised by Eli Lilly in 1982 as Humulin. In recent years, there have been more developments in the area of diabetes management, with the emergence of metformin and more recently semaglutide and dulaglutide.
However, despite these alternative diabetes treatments, insulin is still essential for people living with type 1 diabetes and is also necessary for some individuals living with type 2 diabetes. In the US, approximately 37.3 million Americans have diabetes and a further 96 million have pre-diabetes, according to the US Centers for Disease Control. The disease is estimated to cost the US economy $327 billion per year, due to the medical costs, alongside lost work and wages. It is estimated that people diagnosed with diabetes have more than twice the average medical expenses compared with people without diabetes.
The cost of medical treatment of diabetes is now at the centre of a debate in US politics, as the House of Representatives recently voted to approve legislation to limit cost-sharing for insulin under private health insurance and Medicare. The Affordable Insulin Now Act, as it is known, still has to pass through the Senate, but is just one part of a wider movement to try to reduce the cost of diabetes treatment in the US.
Insulin rationing
One of the major headlines that has emerged from the debate on insulin pricing is that one in four people have had to ration insulin supplies to cut the cost of their diabetes care, per research conducted by the American Diabetes Association. The same study revealed that 24% of people used savings, loans, or money from their stimulus check to pay for diabetes care. The pandemic has also had a disproportionate impact on those with the lowest income in the diabetes community, with approximately half of low earners reporting that they had lost some or all income.
This is what the Affordable Insulin Now Act is taking aim at, with its attempts to introduce a cap of insulin prices at $35 per month or 25% of an insurance plan's negotiated price, whichever of the two is lower. The reason a price cap is being targeted is due to the rapid increase in the cost of insulin products over the last few decades. According to research, one vial of Humalog (insulin lispro) cost $21 in 1999, but this increased to $332 in 2019, representing a price increase of 1480%.
For its part, PhRMA, a trade group representing the pharma industry, recently published its own research finding that rebates, discounts and other payments from pharma companies to pharmacy benefit managers, insurers, the government and others, "lowered the cost of the most commonly used insulins by 84% on average in 2021." The organisation noted that the average net cost of these insulin products is 20% lower than in 2007.
In a statement, PhRMA president and CEO, Stephen Ubl, said, "Too often these savings are not shared with patients. Unfortunately, the current drug pricing bill fails to take a holistic approach to addressing a system that drives affordability challenges for patients. By taking steps to hold middlemen accountable, Congress can help fix a broken system and lower patient costs at the pharmacy counter."
Potential biosimilar impact
Outside of Congress, there is another element that could reduce the cost of insulin, in the form of biosimilars. Due to a change in the classification of insulin, the door for biosimilars to insulin products was opened up in the US, which allowed for the first biosimilar to be approved midway through last year. This has led to other organisations looking to enter the market with further biosimilars, such as Civica Rx. The non-profit drugmaker plans to launch biosimilars of Sanofi's Lantus (insulin glargine), Novo Nordisk's Novolog (insulin aspart) and Eli Lilly's Humalog (insulin lispro) by 2024. The organisation plans to offer the biosimilars at a 'significant discount' to the price charged to uninsured individuals.
GlobalData, a market intelligence company, concluded that Civica's goal of drastically reducing the price of the insulin products, compared to the branded products, would ultimately lower the cost of all products on the market. One company that received approval for an insulin biosimilar in the US is Viatris, for its Semglee (insulin glargine-yfgn) product. In a recent fourth quarter investor call, Sanjeev Narula, chief financial officer at Viatris, stated that the company was seeing "solid uptake" of its biosimilar. However, the company also announced at the same time that it was selling its biosimilars portfolio to Biocon for $3.3 billion, amid a commercial environment where even brand products were seeing '80% to 90% erosion' due to biosimilar competition on price, noted Rajiv Malik, president at Viatris.
Innovation to end debate?
One common defence of price increases across a broad range of pharmaceutical product has been that the profit generated is reinvested back into the development of new treatments. In the diabetes space, there have been a number of breakthroughs that the industry can highlight, such as the approval of Novo Nordisk's Ozempic (semaglutide injection) and Eli Lilly's Trulicity (dulaglutide).
The two treatments are GLP-1 receptor agonists, which have been found in research to be beneficial in body weight loss, protection of islet β cells, promotion of islet β cell proliferation and have minimal side effects. When asked about what other innovations Novo Nordisk is aiming to achieve in diabetes control, a spokesperson for the company told pharmaphorum: "We are developing new types of insulin to further improve management of the condition. We are currently conducting a large-scale phase 3 programme with a once-weekly basal insulin, insulin icodec, that we hope will reduce the disease burden even further.
"Beyond this, we also aim to develop a glucose-sensitive insulin, which would only be activated in the body of the patient when glucose levels rise. The hope is that this will lead to better glucose control and lower risk of dangerously low blood sugar events," the spokesperson added. The company is also working on combining the effects of GLP-1 with other treatments, such as with an analogue of the hormone amylin, to improve outcomes in type 2 diabetes.
Regarding the overall progress for patients living with either type 1 or 2 diabetes, the spokesperson noted that prior to the development of insulin, diabetes was 'essentially a death sentence'. By comparison, in the present day, the life expectancy for an individual living with diabetes is close to that of a person without diabetes.
Novo Nordisk is also pursuing a "curative treatment approach", which could be achieved through a cell therapy for type 1 diabetes that the company is working on, the spokesperson said.
A cure for type 1 diabetes could effectively end debate on the price of insulin and allow the industry to point towards the success that can be achieved through allowing it to work on treatments within the current system. However, with the cell therapy treatment still at the early stage, the discussion of insulin pricing looks set to continue, as the Affordable Insulin Now Act moves towards the US Senate.