Unified systems mean faster clinical trials
Views & Analysis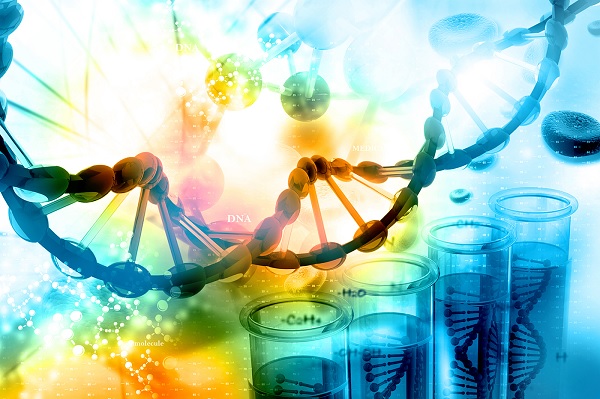 R&D teams are under pressure to bring innovative new therapies to market faster and at lower cost. But inefficient processes, legacy infrastructure, and a culture of working in siloes are bottlenecking access to critical trial data, suggests Rik van Mol.
Since 2000, the volume of data in a phase 3 study has risen by more than 50%, and the cost per patient for a clinical trial has almost doubled1. There is clearly a correlation. Accessing clean, high-quality clinical data is key to making informed, confident decisions during trials. But managing that data takes time – and time equals cost.
The problem lies in legacy infrastructure. Over the past two decades, as clinical trials have expanded in both scope and complexity, companies have dedicated teams to focus on specialised functions, such as study start-up and safety. Many of these teams have then either built systems to support these specific functions, or bought existing solutions piecemeal. Trials expanded globally and functions continued to diversify – as did the systems used to handle those tasks.
Today, most clinical teams work with many different applications that do not enable collaboration externally or easily allow for sharing of documents and data internally. In fact, they may use 20 or more different non-integrated systems to manage global trials – from electronic data capture (EDC) systems and study start-up applications to clinical trial management solutions (CTMS) and electronic trial master files (eTMFs).
In a 2016 industry-wide survey2, nearly half (49%) of all respondents cited integration of their eTMF and CTMS applications as a key need. But today, clinical and operational data resides in multiple separate systems, including EDC, eTMF, and CTMS applications. Study teams also obtain data from various third-party providers, which adds complexity to the clinical trial process. For example, information regarding investigational products can come from interactive response technology, a contract research organisation (CRO), or an inventory management system. End-point data may also come from various labs or imaging providers – and few of the systems interoperate.
And with systems that are not designed to work together, process inefficiencies are rife. Traditional EDC systems require site staff to spend a significant amount of time maintaining, and keeping track of, clinical data. Many study managers rely heavily on manually compiled spreadsheets for a view of issues across a single study or portfolio of studies. It is estimated that more than 90% of study managers export data directly from their CTMS and EDC systems, only to manually roll them into central spreadsheets with data from other systems3. Spreadsheets are still used for oversight of CROs.
"The clinical development process is highly inefficient due to a number of factors, including the inconsistent use of a large number of incompatible technologies," said Ken Getz, associate professor at Tufts University School of Medicine and chairman of the Center for Information and Study on Clinical Research Participation. "Transparency, compatibility, and integration are critical factors driving technology adoption among clinical research professionals, patients, and the broader healthcare environment."
Streamlining clinical technology
In an ever-more-complex clinical landscape that increasingly involves external partners and other stakeholders, there is a clear need to streamline clinical operations and data management – and, ultimately, eliminate manual processes. Unifying the clinical applications suite and bringing documents, data, people and workflows together on one platform may provide the solution.
"The integration of clinical practice and clinical research data, next-generation e-clinical technology solutions that unify end-to-end clinical processes, and improvements in protocol design execution feasibility will all be critical success factors in driving higher levels of efficiency, performance, and data quality," stated Getz.
When all stakeholders work on the same application platform they dramatically reduce tedious back-and-forth between team members, logging in and out of different systems, and downloading and uploading of the same documents multiple times in multiple places. Moreover, it reduces the number of steps in the process of creating a protocol, collecting documents, supporting the submission, and finalising the clinical study report. It is estimated that by uniting just three crucial clinical systems, the average 26-step process can be reduced by as much as 60%, to just eight steps. And when systems are interconnected, information automatically flows between them seamlessly – meaning faster time to market.
"The industry has been forced to settle for clinical data management systems that have been short on innovation and high on complexity," said Henry Levy, chief strategy officer at Veeva Systems. "It needs data quality and real-time access to make faster, informed decisions and cut the cost and complexity of trials," he explained.
The benefits of unifying clinical operation systems on a modern platform are clear – but organisations are understandably nervous about unplugging their legacy systems. In a recent symposium, executives agreed that business continuity in the face of a technology upgrade was their biggest concern. Often custom integrations are built between their CTMS and eTMF systems to funnel final investigational site-trip reports and follow-up letters to ensure they have an inspection-ready eTMF for auditors. They worry that if one system is replaced, their custom integrations may not work.
But if the CTMS, eTMF, and all other clinical systems are on one common platform, easily accessible in the cloud, then there is no need to manually move operational data and documents from one system to the other. The most up-to-date documents and operational data would appear automatically in the various applications with the right metadata in real time, increasing visibility, accuracy, and accessibility.
Unification on a single platform means there is one source that is always correct and up to date in real time. That makes it easier to provide access to all stakeholders, including CROs, investigator sites, and other external partners. It allows effective collaboration by enabling the sharing of data, meaning researchers and clinicians can quickly build upon already-proven theories. Ultimately, a unified approach optimises resources, ensures greater accuracy, reduces risk, and saves time.
References:
Ken Getz, Clinical Trial Complexity (Tufts: November 2012) and Penelope K. Manasco, MD, 10 Things to Speed Development, Lower Costs, and Enhance Quality with Existing Clinical Budgets (MANA RBM: 2016) 
Veeva 2016 Paperless TMF Survey – Annual Report, by Veeva Systems, June 2016. The report is also available online.
Clinical Leader, "Survey – Do Spreadsheets Still Hamper Clinical Trial Speed & Quality?" by Ed Miseta, 8 August 2016. Click here for more.
About the author:
Rik van Mol is vice president, R&D Strategy, Europe at Veeva Systems, where he is responsible for strategy for Vault R&D Solutions, focusing on the European market. He has 15 years of business/IT consulting and regulated content management experience in the global life sciences industry with companies such as IBM and PricewaterhouseCoopers.
Email: rik.vanmol@veeva.com.
Read more from Veeva Systems: