Top pharmaceutical companies in the world in 2017
Views & Analysis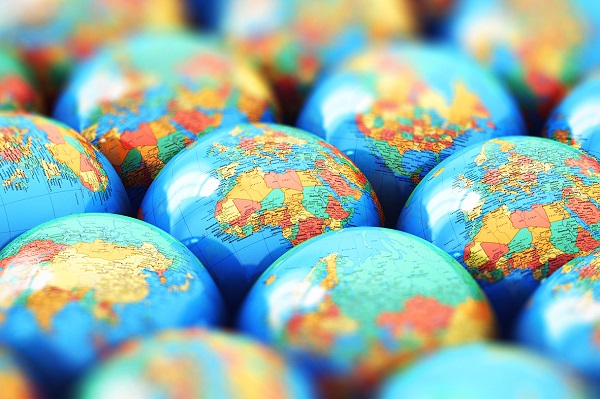 The rankings of the top pharmaceutical companies in the world in 2017 presented a mixed picture, with stability for some of the 25 largest firms as others saw their value fall.
Looking at recent research by GlobalData on the biggest pharma firms as listed by market capitalisation (see table below), the data and analytics company found just half of the top pharmaceutical companies achieved double digital growth.
Meanwhile, the value of five pharmaceutical companies fell in 2017 as Merck & Co, Celgene, GlaxoSmithKline (GSK), Allergan and Shire all saw their market capitalisation decline.
But there was little change at the upper reaches of the ranks of the top pharmaceutical companies, as Johnson & Johnson, Roche and Pfizer retaining their top-three status, but Roche leapfrogging Pfizer into the number two slot.
Notably, all three took steps during 2017 to boost their oncology portfolios, with Pfizer's $14 billion Medivation deal, Roche's $1.7 billion acquisition of Ignyta and several purchases by J&J, including Actelion for $30 billion.
GlobalData's listing of publicly-traded global pharma companies, based on a combination of its own analysis, annual reports and stock exchange filings, also found Vertex fared better than most, doubling its market cap to $40 billion in 2017.
During this time sales of its lead product Orkambi (ivacaftor/lumacaftor) rose 35% to reach $1.3 billion and blockbuster status, while Kalydeco (ivacaftor) was up 20% with sales of $845 million.
Abbott and AbbVie also increased their market cap by more than 50% in 2017, supported by their promising late-stage clinical pipelines. For AbbVie this includes its oral JAK1-selective inhibitor upadacitinib in moderate to severe rheumatoid arthritis and investigational interleukin-23 (IL-23) inhibitor risankizumab in moderate to severe chronic plaque psoriasis. Meanwhile, Abbott was buoyed by the performance of its Alinity portfolio of diagnostic systems.
Novo Nordisk and Bayer entered the top 10 this year after crossing the $1 billion market capitalisation value, primarily driven by rising sales.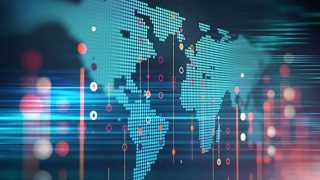 Amal George, lead analyst at GlobalData, explained: ''Novo Nordisk grew sales from the diabetes and obesity care categories through its Tresiba, Victoza and Saxenda brands, while Bayer benefited from the de-consolidation of its adhesive manufacturing subsidiary Covestro and increased sales from its core pharma brands Xarelto, Eylea, Mirena and Xofigo.''
George added: ''It's easy to see why investors have confidence in the sector. Collectively the top 25 pharma companies reported a healthy average operating margin of 22% which increased to 25% for the top 10.''
Finally, looking to the future, the top companies continued to invest well in R&D, with an overall R&D/ Sales average of 18.2% (once you remove Vertex's whopping 96.5%).
Top pharmaceutical companies by market cap in 2017
| | | | |
| --- | --- | --- | --- |
| Company | Market Cap ($m) | 2017 Rank | 2016 Rank |
| Johnson & Johnson (J&J) | 387,235 | 1 | 1 |
| Roche | 217,746 | 2 | 3 |
| Pfizer | 217,029 | 3 | 2 |
| Novartis | 205,443 | 4 | 4 |
| AbbVie | 160,026 | 5 | 8 |
| Merck & Co | 154,859 | 6 | 5 |
| Novo Nordisk | 137,396 | 7 | 12 |
| Amgen | 133,117 | 8 | 6 |
| Sanofi | 111,433 | 9 | 7 |
| Bayer | 105,904 | 10 | 13 |
| Abbott | 102,556 | 11 | 20 |
| Gilead Sciences | 102,076 | 12 | 11 |
| Bristol-Myers Squibb | 101,248 | 13 | 10 |
| Eli Lilly | 94,760 | 14 | 15 |
| GlaxoSmithKline | 90,159 | 15 | 9 |
| AstraZeneca | 88,528 | 16 | 16 |
| Celgene | 83,054 | 17 | 14 |
| Biogen | 71,132 | 18 | 18 |
| Allergan | 58,418 | 19 | 17 |
| Merck KGaA | 48,696 | 20 | 22 |
| CSL | 47,439 | 21 | 21 |
| Shire | 45,113 | 22 | 19 |
| Regeneron Pharmaceuticals | 39,607 | 23 | 23 |
| Vertex Pharmaceuticals | 39,455 | 24 | 33 |
| Takeda Pharmaceutical | 39,285 | 25 | 25 |
Source: GlobalData, annual reports and stock exchange filings