J&J seals Actelion acquisition for $30bn
News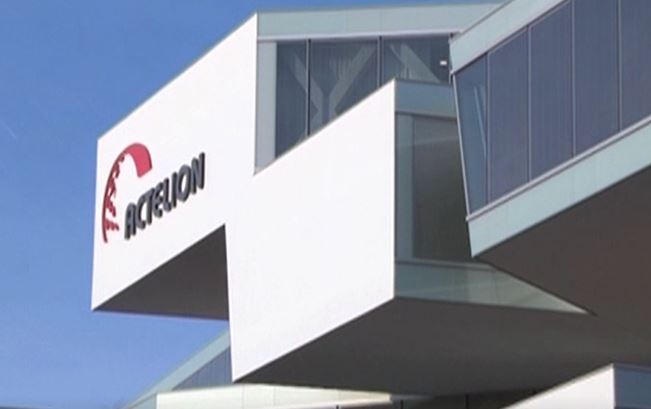 Johnson & Johnson has confirmed it is to acquire Swiss biotech Actelion for £30 billion, after beating off competition from Sanofi to clinch its biggest ever deal.
The companies had been in talks for several weeks and at a price of $280 per share ($280.8 Swiss francs), J&J is paying a 23% premium over prices at close of the market on Wednesday.
As part of the deal, Actelion's R&D unit will be spun out into a standalone company based in Switzerland, although J&J will hold a 16% substantial minority interest. This means the new biotech will start off with around a billion Swiss francs ($1 billion) to kick start operations.
Actelion brings with it a group of medicines that treat pulmonary arterial hypertension – the well established Tracleer (bosentan) is already a blockbuster, but more recently-approved Opsumit (macitentan) and Uptravi (selexipag) have been tipped to break the billion-dollars per year sales barrier.
J&J will also get late-stage pipeline drugs from Actelion, a potential treatment for clostridium difficile-associated diarrhoea, and a pipeline multiple sclerosis drug.
J&J will also receive an option on ACT-132577, a product within the R&D company being developed for resistant hypertension currently in phase 2 clinical development.
Subject to approval by Actelion shareholders and financial regulators, the deal is expected to close in the second quarter of this year.
Actelion's chief executive Jean-Paul Clozel will also get a windfall, as he has agreed to tender all shares he owns into the offer, and vote in favour of the transaction at an extraordinary general meeting.
In December, J&J walked away from talks, returning to negotations a week later, after failing to clinch a deal with Sanofi.
[caption id="attachment_13316" align="alignnone" width="270"]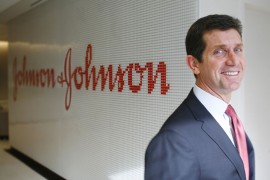 J&J's Alex Gorsky[/caption]
J&J's CEO Alex Gorsky said: "Adding Actelion's portfolio to our already strong Janssen Pharmaceuticals business is a unique opportunity for us to expand our portfolio with leading, differentiated in-market medicines and promising late-stage products."
"We expect to leverage our established global presence and commercial strength to accelerate growth and patient access to these important therapies. Further, we believe R&D NewCo will be strongly positioned to continue Actelion's legacy of innovation and look forward to collaborating on the development of cutting-edge new therapies."
The deal has kicked off what is expected to be busy year in pharma M&A as big pharma seeks to replenish drug pipelines, and so far Takeda has already struck a $5.2 billion deal to buy cancer drugs firm Ariad.
But the closing of the deal was bad news for Sanofi, as it has now lost out on two big acquisition bids. Last year it tried to buy cancer drugs firm Medivation with a hostile bid, but lost out when Pfizer swooped in with a superior offer.