Patient centricity and the changing pharmaceutical vista
Patients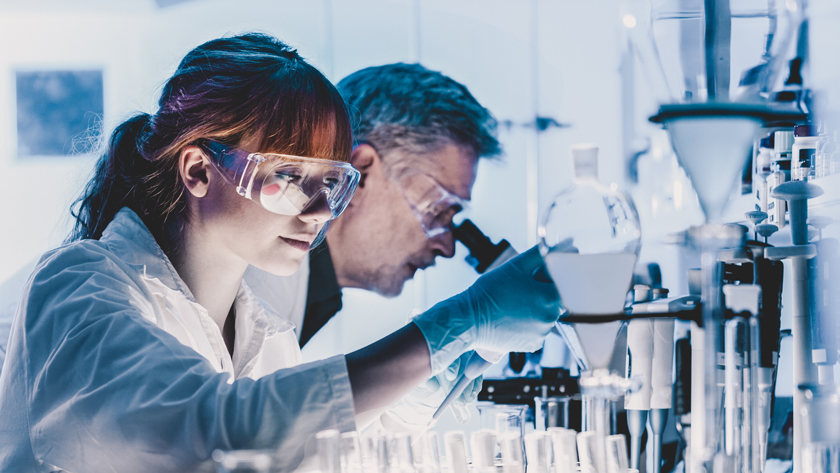 Late last year, pharmaphorum caught up with Dr Karen Mullen, chief medical officer and VP of clinical & medical affairs at global drug development consultancy Boyds.
Having previously spoken with Dr Mullen three years ago when she was country medical director for the UK & Ireland at GSK – on the topic of patient centricity and embedding that focus within the core of a pharmaceutical company – our recent interview provided some interesting insights into the changing landscape of the industry.
Developing medicines – for people living with disease
Dr Mullen's current role involves providing medical monitoring support, as well as safety, pharmacovigilance, scientific, and medical advice across a range of client projects, including advanced therapies and orphan drugs. She knows only too well how understanding the importance of patient centricity is crucial to the success of any modern life sciences company – but how has the landscape changed since 2019?
"I still feel that it is very important," Dr Mullen said. "We've almost got an opportunity to take it to the next level now, because we saw this with the collaboration with the COVID vaccine development and roll-out of the vaccination programme. You can really see how important patient centricity is with regard to trust in the industry, and what we are trying to do and what we're developing, and certainly how risk was communicated on a large scale during that vaccine roll-out, so that people trusted that the scientists actually understood what patients needed, the right level of information to enable them to get their vaccine."
As an overall term, 'patient centricity' itself has undergone a transformation, as well.
"What I've seen with patient centricity over the last few years is really a broadening of the definition," Dr Mullen explained. "[Before], it was very much focused on the patient that actually had the disease, whereas now what is talked more about is people living with the disease. So, living with diabetes, living with multiple sclerosis, living with ovarian cancer."
"What we've realised," she continued, "is that there are other people around them that are impacted, such as caregivers, parents (if it's a child with a condition), and other members of their families, and actually understanding the impact of everybody around them gives us a much better insight into what we need to do in our jobs into developing medicines, for that population of people that have that illness."
Clinical trials design and patient input
The definition of patient centricity, in fact, and its benefits are now – finally – being defined by patients themselves.
"We talk a lot in clinical trials and drug development about benefit," Dr Mullen said. "But who is benefitting? What we really need to focus on is that the patients [who] are living with that disease need to be the ones that are defining what that benefit is. If you are designing a clinical trial, you need to ensure that you are measuring the right outcomes, the ones that are going to really matter to the people that are living with that disease."
"Then, in more granularity in designing the clinical trials," she continued, "when you are looking at how many visits they're going to have, how often those visits are going to be, what measurements and investigations are going to be acceptable under what time frame. [It's] really important to get that insight and perspective from patients because, ultimately, we want them to remain in the study, and we want the investigations that we are going to do through the study to be acceptable to them, and not overburdensome."
A passion for patient engagement
Asked about her move from big pharma to a specialist drug development consultancy that supports the development of new, cutting-edge medicines across a range of therapeutic areas, Dr Mullen's reasoning for the shift remains rooted in her passion for patient centricity.
"I had some experience of working at Boyds because I've been a consultant there previously," Dr Mullen said. "So, I can see the transformative work that they do in advanced therapies and developing medicines. What I feel that I have now is the ability to follow my passion, which is delivering science, innovative science, to patients that need it and, rather than working for a big pharmaceutical company, I'm now closer to the science and closer to the innovation to be able to do that, and a much broader range of innovation because I'm working with a number of different clients across the globe."
"In the morning, I can be talking about gene therapy for hearing loss, for example, [and] in the afternoon, I can be talking about the treatment of a very specific tumour. So, it gives me much more breadth of exposure to be able to make that difference."
While at GSK, there was a patients in partnerships team that supported patients who worked with the company, which was responsible for ensuring that systems and resources needed were enabling engagement. And this ethos is true of Boyds, as well.
"I still channel this patient-centric approach and work with a number of different clients that are often quite early in their development stage of innovation," Dr Mullen said, "ensuring that we champion this in terms of bringing that into the decisions they make in clinical trial design, and in what indications and diseases they're looking at across their innovation. It's something that I feel I can bring with me to expand and develop into other companies, certainly ones that are much earlier on in their journey."
Challenges and pitfalls, and minimising risks
Nonetheless, every path has challenges, such as the common pitfalls of clinical trials, when it comes to patient adverse effects and appropriate site selection.
"Adverse effects that we see in clinical trials, the untoward effects of medicines or interventions within the study – that can happen even with a placebo," Dr Mullen explained. "The most important thing is that you have a framework to be able to identify them, pick them up quickly and around that regulatory framework. Appropriate site selection [is] really important to engage with enthusiastic investigators that want to be involved in pioneering research and innovations."
"Also," she continued, "they [must] have the right access to the right patients to enrol in the study. It's about having the right design of your study, ensuring you have the right patient population, ensuring you're engaging with the right investigators and being involved with consultancies early on, so people that have that knowledge and their expertise, and have seen many of those pitfalls previously, can work in advance to minimise any of those risks."
Involving a medic in clinical trials is part of the regulatory framework, overseeing the clinical trial for the purposes of patient safety and data integrity. Additionally, an independent medical monitor is an independent physician or other appropriate professional with relevant expertise whose primary responsibility is to provide independent monitoring of clinical trials – distinctly separate from a study medical monitor's role.
"What we see a lot of companies do," Dr Mullen said, "is that they have an independent medical monitor that would be involved right from the very beginning in looking at the protocol, looking at all the study documentation to ensure you're minimising all of those pitfalls and then, during the study, they're looking at the eligibility of the patients."
"They are that interface between the investigator, who's the treating physician, and the sponsor of the study to ensure that the right patients are enrolled into the study to ensure the monitoring of any of their safety parameters, blood tests throughout the study, are looked at in an appropriate timeframe," she explained. "Then, at the end of the study, [making sure] that all of the study documentation, [the] study report, matches up with everything that has happened during the study. It really enables the smooth running of studies."
"Ultimately, what we want to do is we want to improve the time that we can bring in innovation to patients in a safe and appropriate way," said Dr Mullen. "Minimising any of those delays that happen throughout the clinical trial, or the clinical development is really important and, more and more, it's about having experts involved in providing advice in that clinical development and clinical trial programme [that] is really important."
The UK clinical trial situation and ABPI recommendations
The clinical trial landscape itself, though, as much as patient centricity within pharma thought processes, has changed also.
"Since the last time I spoke to you, there has been a number of changes that we've seen from COVID," noted Dr Mullen. "We've seen the good from COVID, with the collaboration, and what is possible in terms of developing vaccines and treatments in a very short space of time, setting up cross-sector studies across industry and across the NHS. It's really phenomenal what happened during that COVID period, but, also, we've seen the other side of that, which is a lot of non-COVID studies were actually put on hold and, unfortunately, we're not seeing that improve in the UK to the same extent of what we are [seeing in] other countries."
"There was an ABPI report that came out on this just in the past few weeks," she continued, "looking at the industry clinical trials, and in the UK, that fell by 41% from 2017 to 2021. In addition to that, we've seen that this enrolment in clinical trials – commercial clinical trials, so that's from the pharmaceutical companies – is down 15% from 2019 to 2021. If you compare that with other European countries, such as Spain and Italy – they've increased by 32% and 34%, respectively, in their enrolment in commercial clinical trials. So, there's something happening in the UK where our recovery post-COVID – completely understandable – is now actually a lot slower."
"What I have seen is what can go wrong in clinical trials and what can go well in clinical trials," said Dr Mullen. "What I want to do with clients that we work with is to take those learnings and to minimise them right from the beginning, in terms of how we're designing the clinical trial and then how we're executing that clinical trial. It's not just physicians, it's other clinical trial experts that are involved in setting up those clinical trials, but having that early involvement is just so critical to be able to deliver a timely study."
The ABPI report also contained recommendations regarding this.
"[They're] quite interesting," Dr Mullen said. "I think that there's an opportunity in the UK for us to really embed them, and that's looking at embedding clinical research into healthcare. We know now that the NHS is really trying to focus on the catch-up across all aspects post-COVID, but embedding clinical research into that, so it's not just an add-on to NHS work, streamlining approvals and set up."
"We've got an opportunity," she reiterated. "[It's a] huge opportunity there with the MHRA, to be able to do that diversification in clinical trials, and that's not just in terms of inclusion of which patient groups, but also diversification of where we enrol into clinical trials – whether that's in the community, in primary care settings and hospital settings – and then, I think lastly, around innovation of clinical trial design and looking at different delivery of approaches of clinical trials, whether that be remote monitoring or using digital to be able to monitor in clinical trials. I think that's looking to the future of where we really need to come to in the UK to be able to get those clinical trials back to where we want them to be and in line with the life sciences strategy outlined by the government."
"It's more the late-stage clinical trials that are not being commenced in the UK," Dr Mullen elaborated. "So, the phase 1 studies, they're quite often the first in-human or the first in-patient studies. We still do very well in the UK in terms of these phase 1 studies, so they're very early, which are quite often the complicated studies. The phase 2 to the phase 3 studies, which are quite often the bigger studies with a much larger [number] of patients – does that really have an impact on the UK if we are not involved in those later phase studies? There probably is an impact in terms of patient care because then patients don't have the opportunity to have access to innovation assets coming through within the regulatory framework of a clinical trial."
"We know that there are 3.5 million people in the UK that have a rare disease," she continued, "and that's where a lot of the innovation is, in more of these rare genetic diseases. Possibly [this has] an impact on the NHS because we know that clinical trials can improve standards and economic growth, in terms of bringing that investment into the UK."
Patients as stakeholders
Valuable insights can be gleaned from the people for whom pharma essentially operates: the patients themselves. In this way, the industry landscape is also changing, for the better, and with no small thanks to patient advocacy groups.
"I am seeing a lot more in medical conferences patients and patient groups being involved and being at the table," Dr Mullen noted. "Almost like a stakeholder that's being brought into these meetings to actually give their insights, and their insights being delivered at that stage when discussions are going on about the future and innovation, is really crucial. They're such an important part. The most important thing is that we are delivering for patients."
And in the UK, we have gold-standard, world-renowned patient advocacy groups.
"The patient groups tend to have a huge global reach," Dr Mullen enthused. "They network so well in terms of sharing information amongst their members and being aware of what clinical trials are going on, what new advances are coming out. Again, their being involved in these discussions is so important in them being able to reach out to their network because, of course, as a pharmaceutical company, you actually can't talk directly to patients because it may be seen as being inappropriate, and perhaps promoting and raising false hope. Having the ability of these groups to be able to communicate directly with patients is tremendous."
About the interviewee

Dr Karen Mullen FFPM is chief medical officer and VP of clinical & medical affairs at Boyds. A highly experienced pharmaceutical physician with more than 20 years' experience in medical affairs and drug research and development, Karen has worked in Europe, the US and Australia across a wide range of pharmaceutical therapy areas, including vaccines, biologics, gene therapy, and oncology. Karen leads Boyds' clinical & medical affairs department and its team of pharmaceutical physicians, providing medical monitoring, pharmacovigilance, scientific, and medical expertise across a wide range of client projects, including advanced therapies and orphan drugs. She also provides support and mentorship to medical directors and chief medical officers.