New IFPMA and EFPIA guidance on use of social media by the pharmaceutical industry
Views & Analysis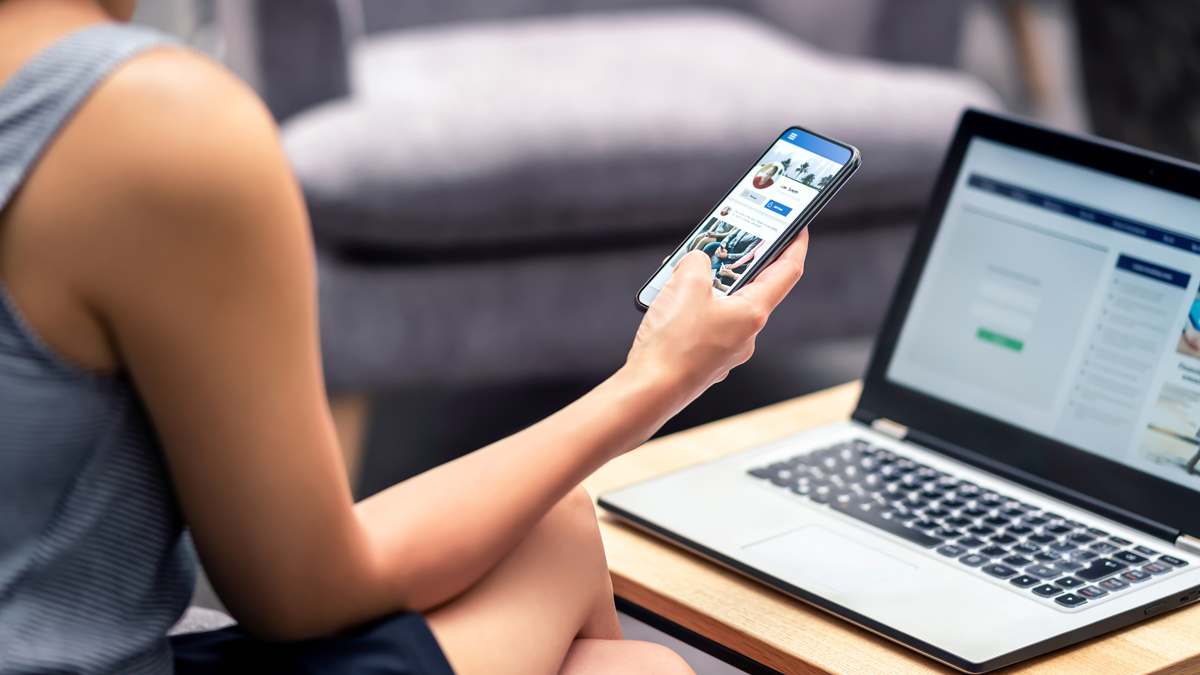 On 28 September 2022, the international and European self-regulatory bodies for the research-based pharmaceutical industry (IFPMA, the International Federation of Pharmaceutical Manufacturers and Associations, and EFPIA, the European Federation of Pharmaceutical Industries and Associations) published a Note for Guidance to assist member companies with their use of social media and digital channels and to help ensure they stay within the regulations on promotion of medicines to the public.
Why is guidance needed?
Uses of social media is continually expanding and it has been difficult for companies to apply general advertising rules and guidance to the modern world.  Given the global reach of social media, and the prohibition on advertising prescription-only medicines (POM) to the public, the main risks for companies in the UK and EU are: (i) unauthorised promotion of POMs to the public, and (ii) the inability to control who has access to the content (both geographically and due to the prevalent use of social media by employees and affiliated third parties). These risks have resulted in many companies being found in breach of self-regulatory codes, and a view that an increasingly narrow interpretation was being taken by authorities.
What is the scope of the Guidance?
The overarching principle set out in Codes of Practice, and in particular the Principles for the use of digital channels in the EFPIA Code, is that the legislation and Codes of Practice apply equally to communications by companies on social media and digital channels. Such communications are generally considered as communications to the public, unless verification is required to restrict access, and therefore appropriate safeguards should be taken to ensure content is not promotional.
The Guidance will act as a non-binding and evolving resource for companies and provide additional clarification about communications with healthcare professionals (HCPs), healthcare organisations (HCOs), patient organisations (POs), and other stakeholders, including the general public. It identifies the most used social media and digital channels and sets out specific guidance for each. Digital channels are defined as "platforms for electronic communication through transmission of digital content over the internet or computer networks. Digital Channels include, but are not limited to, social media". The Guidance applies to both product-related and therapeutic-area-related activities.
The Guidance applies to all member companies of EFPIA and IFPMA, but also acts as useful guidance for all pharmaceutical companies as to how the authorities will interpret the legislative provisions to social media channels.
What are the key points from the Guidance?
Companies are responsible for all content disseminated via a digital channel when the content is initiated, branded, and/or sponsored by the company or a third party acting on its behalf. It is, therefore, important to understand what content is appropriate for the different digital channels and the respective audience. The Guidance includes a list of questions that companies can use to assess risk and the appropriateness of digital activities, which should help define the scope of company activities.
To help ensure compliance, it is advisable for companies to establish procedures to assess and verify IT security of social media and digital channels, and to review and monitor company activities, content, and materials. Information on social media and digital channels should be kept up to date and date stamped, with the date posted or last updated.
The Guidance sets out specific information for certain digital channels and activities to assist companies with staying within the regulations surrounding promotion of medicinal products:
Employee activities - Information disseminated by an employee on their personal social media may be the responsibility of the company, if (a) the employee can reasonably be perceived as representing the company, and (b) the employee is instructed, approved, or facilitated by the company to do so. To help limit company responsibility for employee actions, companies should provide training to employees, relevant to their role, regarding appropriate conduct on social media.
Websites - Companies can use appropriate search engine optimisation (SEO) and marketing tools to ensure that their websites are displayed high on the list of results for relevant key word searches.  Companies should ensure key words are appropriate and do not constitute unauthorised promotion to the public. Companies can sponsor website content if the role of the company is made clear.  In line with the general principles set out in the Guidance, the company is accountable for content it initiates, conceptualises, or influences, and when it is paying or selecting the authors.
Social Media Platforms - Social media platforms, such as Facebook, LinkedIn, and Twitter, are usually used to reach or interact with the public. They can be an "open channel" for the public or, where verification of the intended user is required, can be a "closed channel" for a targeted audience, e.g. HCPs. Companies should take particular care when using social media platforms that limit or restrict the ability to monitor or access comments, such as ephemeral and encrypted apps.
Blogs - A company is free to own a blog or engage a blog writer by way of sponsorship or consultancy fees. However, the involvement of the company should always be stated. In the EU and UK, where direct-to-consumer promotion of POMs is prohibited, companies may not sponsor blogs that promote, or could reasonably be expected to promote, such products.
Podcasts - A company can have its own, or sponsor,  podcast so long as the rules applicable to websites are followed. In particular, companies should take care to define and target the audience, and ensure the content is appropriate.
Webinars - Webinars, whether live streamed or on-demand, can be used for communication with HCPs, HCOs, and POs. A company is responsible for the content of webinars and should take reasonable steps to ensure the audience is targeted and well defined.  However, the company may not be responsible where it is only providing financial assistance pursuant to a strictly arm's length agreement.
Direct Channels - Direct channels, such as texts, emails, and WhatsApp, are one-to-one communication channels that may or may not be private.  Companies may communicate with HCPs, HCOs, and POs using these channels, but must take care to comply with legislation regarding data privacy and electronic communications, and must allow persons the option to opt-out of receiving such communications.
Discussion Forums - If discussion forums are hosted or facilitated by a company, the company should be confident it can moderate the forum such that the content complies with relevant regulations, laws, and codes. Companies should monitor, moderate and, where appropriate, delete inappropriate comments in a timely manner.
What are the rules on Social Media Influencers and Digital Opinion Leaders?
The use of influencers and opinion leaders, and content generated or shared by such people, has been a particular area of concern for companies. Influences and opinion leaders may be media figures within a particular sector or experts on specific issues. However, there is a general prohibition in the legislation of using celebrities to promote medicines.
The Guidance notes that engagement with online influencers requires subtle and careful evaluation to ensure the engagement is legitimate and not seen as unlawful promotion.  It is imperative to assess the risks of undue influence on HCPs, patients, and vulnerable groups, and of their use being perceived as improper promotion. The rationale for engaging with certain influencers and digital opinion leaders should be considered and documented. There should be a bona fide service requirement or legitimate need, and remuneration should be appropriate and reasonable. Therefore, companies are encouraged to establish a methodology for calculating fair market value rates.
Disclaimers should be attached to posts by social medial influencers or digital opinion leaders identifying the company involvement.
About the authors

Jackie Mulryne, Partner, is a member of the Life Sciences practice group, and provides regulatory, policy, and compliance advice to clients in the pharmaceutical, medical technology, cosmetics, and foods sectors. She advises on complex regulatory issues that arise throughout the product life cycle, including maximising regulatory protections and the overlap with IP rights, borderline classification, clinical research, authorisation, advertising and promotion, and market access strategy. She regularly develops strategies to help bring innovative products to market, and helps companies develop and implement cross-border regulatory compliance programmes.
Ms. Mulryne also assists life sciences and technology companies navigate the medical devices and in vitro diagnostic regulatory frameworks, and in particular advises companies on launching virtual and digital health technologies.

Libby Amos-Stone, Counsel, acts for life sciences companies in product liability and public law litigation before the UK and EU Courts, and advises clients on the pharmaceutical, medical device, food, cosmetic, and cannabis regulatory framework in the UK and EU.
Ms. Amos-Stone assists companies on strategic issues arising during the life cycle of pharmaceutical products, including regulatory data protection, supplementary protection certificates, paediatric rewards, and orphan market exclusivity. She also advises companies on the boundaries of the ABPI and EFPIA codes of practice, as well as UK and EU legislation, regarding the promotion of medicinal products, including use of social media, packaging and labelling, presence at conferences, use of consultants, and marketing materials.