JPM2023: Breakthroughs await, but so do roadblocks
JP Morgan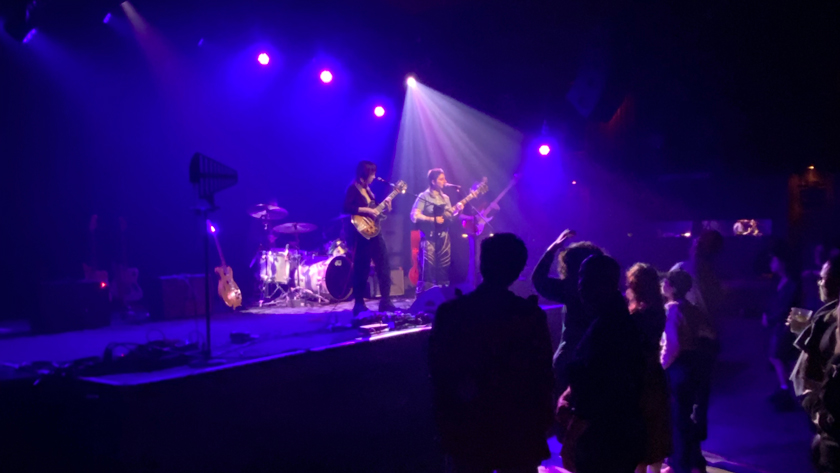 Editor-in-chief Jonah Comstock lays out a few of the most potent threads he heard in the conference centres, hotel rooms, and rain-soaked Lyfts of San Francisco.
After my customary cross-country redeye, I've officially traded the relentless rain of San Francisco for the gentle snowfall of my native Boston. And as I look out the window at that snow, my travel-addled brain can't help but see it as a metaphor for pharma in 2023: a crisp white, wide canvas laden with possibilities, but also one that's going to require a lot of immediate, hard work from me if I want to be a responsible homeowner.
Alright, throw me in metaphor jail. I deserve it. But that was the tension at JPM 2023 – a tension between the incredible potential and possibility of new treatment modalities, technologies, and processes, and the incredibly daunting challenge of realising that potential amidst a cooling funding climate, regulatory and payment uncertainty, workforce instability, manufacturing challenges, and more. Just as I can't have my picturesque New England snowfall without my pain-in-the-neck New England snow shovelling, these opportunities and challenges go hand in hand.
But enough vagaries. Let's talk trends.
1. Cell and gene therapies – big opportunities, big challenges
This is the area where I think this tension is the most obvious. Everyone agrees that cell and gene therapies are poised for an explosion, with far more drugs in the pipeline than are currently approved, and the FDA predicts it will clear 10 to 20 per year by 2025.
"I'm going to make a statement that could come back and bite me, but I think T-Cell therapies are going to be bigger than monoclonal antibodies," AdaptImmune CEO Adrian Rawcliffe said at one session.
These therapies have incredible potential to fight cancer and other diseases using the patient's own immune system. This could mean avoiding the side effects associated with radiation therapies, even targeted ones. The treatments also have the potential for long-term remission. As such, big and small pharma alike are investing in this area and the hype around it at JPM was strong.
But the challenges are also severe. Whether autologous or allogeneic, manufacturing a cell therapy is much more complicated than manufacturing a small molecule. There's so much precision required, and so much possibility for introducing error at this stage, that even small companies are investing in internal manufacturing operations. And they have to do it early because regulators are just as interested in their chemistry, manufacturing, and control (CMC) as their efficacy data.
And there are big questions about how these therapies will be paid for, particularly those that turn out to be essentially curative in a payment system that's set up to treat cancer as a chronic disease.
Ultimately, we are going to see these therapies proliferate and the industry figure out how to execute them efficiently. But because of the cost and risk associated with them, they're likely to be the strongest in areas where no other, more traditional, alternatives exist.
2. The year of neuro
If I had a dollar for every time I heard that the major R&D trend of 2023 was going to be increased interest and investment in central nervous system (CNS) and neurological diseases, I would at least have enough money to replace the multiple umbrellas I lost this week.
But why, exactly, this is the year for neuro and CNS was a question that produced a variety of answers.
For one thing, high-profile approvals of Biogen's Aduhelm and Eisai's lecanemab, despite some concerns about side effects and mismanagement, have really planted a flag and demonstrated the potential of both the mechanism of action of targeting amyloid clusters and monoclonal antibodies as a form factor.
Yet another, possibly more interesting, factor has to do with biomarkers. Simply put, for a long time it's been very hard to identify patients with Parkinson's and Alzheimer's at a stage where drugs would be useful, and it's been hard to track and quantify disease progression in a subjective, granular way that would result in useful data.
I did a pretty deep dive into this back in July. While there is still a lot to be done, new biomarkers, lower-cost scanning, and, in the case of Parkinson's, innovations in sensors and real-world evidence have started to make a difference.
At a Sunday pre-event, Eli Lilly and Company VP for Search and Evaluation for Neuro, Jenny Lair said that just a few years ago Lilly was having problems with people enrolled in trials who were diagnosed with Alzheimer's, but didn't actually have it.
"We were trying to remove amyloids from people who didn't have amyloids," she said. "So, we've come a long way -- a better understanding of Alzheimer's and biomarkers has helped improve accurate recruitment."
3. Ups and downs of government – IRA
If you'll forgive a slightly US-centric section, a lot of breath this week was spent griping about the US legislative branch. I'm of course talking about the Inflation Reduction Act, which is, if you believe the hype, poised to drastically lower the profitability of small molecule drugs, or at least drastically change how pharma approves and markets them.
The Act gives the US strong-armed negotiating power on Medicare and Medicaid drug costs after just nine years of exclusivity. How this will be implemented and exactly what effect it will have remains to be seen - as is how much of pharma's "the sky is falling" attitude about the law is just fearmongering.
Pharma is responding by getting creative, possibly in ways that are not going to accomplish the goals of the law. Some will simply raise drug prices to get more money out of new drugs while they can; others are planning to phase in new indications in order to "reset the clock" as many times as they can.
But to address the root cause and not just the symptoms, pharma will have to take a long hard look in the mirror at how they got here – what their role is in drug prices and how that is disconnected from the public's perception.
"We need to fix this fast, or else there is going to be more legislation that is going to target us. And it's the wrong target," said Philippe Lopes-Fernandes, executive VP and chief business officer at Ipsen.
4. Ups and downs of government – FDA
On the other hand, the executive branch in the form of the FDA receives a more mixed review. Many in pharma applaud the FDA's willingness to accelerate pathways for new therapies, but too much acceleration, or acceleration poorly executed, has its problems.
FDA Commissioner Robert Califf spent his Monday evening being grilled by STAT's Matthew Herper about the regulator's allegedly over-cosy relationship with Biogen and the recent Congressional report that detailed it. But Califf didn't flinch.
"[Regarding] almost everything in the report, I'm not arguing with the content. The details are pretty straightforward," he said, noting that he doesn't pay much heed to "inflammatory" language. "There can be opinions about the decision, but there was nothing about the report that changed the data."
And a few different folks noted a rather pertinent problem with the model of approving an experimental therapy and asking for the phase 3 after the fact, something the FDA is dabbling in. Namely, who wants to be in a clinical trial for a drug that's already in the market? That's akin to choosing a 50% chance of receiving a life-saving treatment when you could have a 100% chance instead.
So, if this is going to work as a pathway, it's going to require some smoothing over from AI-driven synthetic controls, real-world evidence, or some combination thereof.
The other big concern about the FDA goes back to the biomarker discussion above – the industry can come up with new and better biomarkers until the cows come home, but if the FDA won't accept them as an endpoint, their usefulness is severely limited. And of course, the FDA is wont to be a bit more conservative and slow-moving.
5. Massive disruption to clinical trials
Expect more on this topic from me in a larger piece soon, but suffice it to say that clinical trials are being disrupted from all sides, and most seem to agree we haven't even seen their final form.
First there's decentralisation, a process innovation that was kicking along in very low gear until COVID-19 came along and launched it into the stratosphere. Unlike telehealth, which has experienced somewhat of a reversion to the mean, decentralised clinical trials (DCTs) are here to stay. The big difference? While telehealth's effect on the bottom line is questionable at best and dependent on reimbursement changes, DCTs are showing clear savings and efficiency gains (though they are not without their growing pains).
Second, we're in the middle stages of an industry-wide reckoning with the bigoted history of clinical trials and there's a massive corrective effort underway to make sure that clinical trials reflect the disease populations they're studying. DCTs can be a part of this solution, but not the whole of it: it seems clear that having community-based trial sites run by trusted members of minority communities is the path forward to sustainable trial diversity.
Third, while pharma is rebuilding the clinical trial in response to those two trends, tomorrow's innovators are looking to radically reimagine trials in a world of artificial intelligence and sophisticated remote patient monitoring. Can we use AI to eliminate human placebo groups, making trials easier and cheaper to run? Can we replace short-term, specific data collection with long-term generalised data collection using bespoke and off-the-shelf wearables, apps, and sensors?
Some of these changes are happening now, some are more on the horizon, but if ChatGPT has taught us anything it's that we're probably underestimating AI timelines at this point.
Conclusion
Hopefully this provides a good cross-section of some of the biggest, most interesting conversations at JP Morgan this year. And that's without even getting into digital medicines and digital therapeutics, mRNA vaccines and lessons from COVID, investment trends, or talent and workforce challenges.
If you want to dive deeper, you can peruse our JPM liveblog, take a listen to our wrap-up podcast, check our news section for show news, or stay tuned for a tonne of videos from the ground that we'll be publishing in the coming weeks.