Keeping ahead of the curve
With extensive experience in the pharma industry, and in-depth knowledge of pricing and product launch strategies, Jon Williams, President of Evidera, is well-placed to offer his views on the issues impacting access to therapies, now and in the future, which his company is addressing. He speaks to pharmaphorum's Andrew McConaghie in the latest edition of Deep Dive: Market Access II.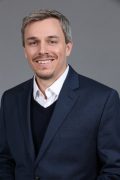 Jon Williams
Points covered in the article include:
Clients are seeing the need to generate evidence in support of market access, earlier and earlier – often in early phase 2.
With the evolution of, and expanding access to, big data, there are greater opportunities to show the value of specific treatments against competitor products and standard of care.
Pharma companies must ensure they are communicating and collaborating internally to meet the growing requirement for real-world evidence earlier in the development of their products.
Read the article here.
Please note that Deep Dive is best viewed in full-screen mode.
Read the full edition of Deep Dive: Market Access II here.
If you would like to read previous editions of Deep Dive and sign up to receive future editions, please visit the Deep Dive page on the website.