Livestream of digital health event Fight The Pandemic
Views & Analysis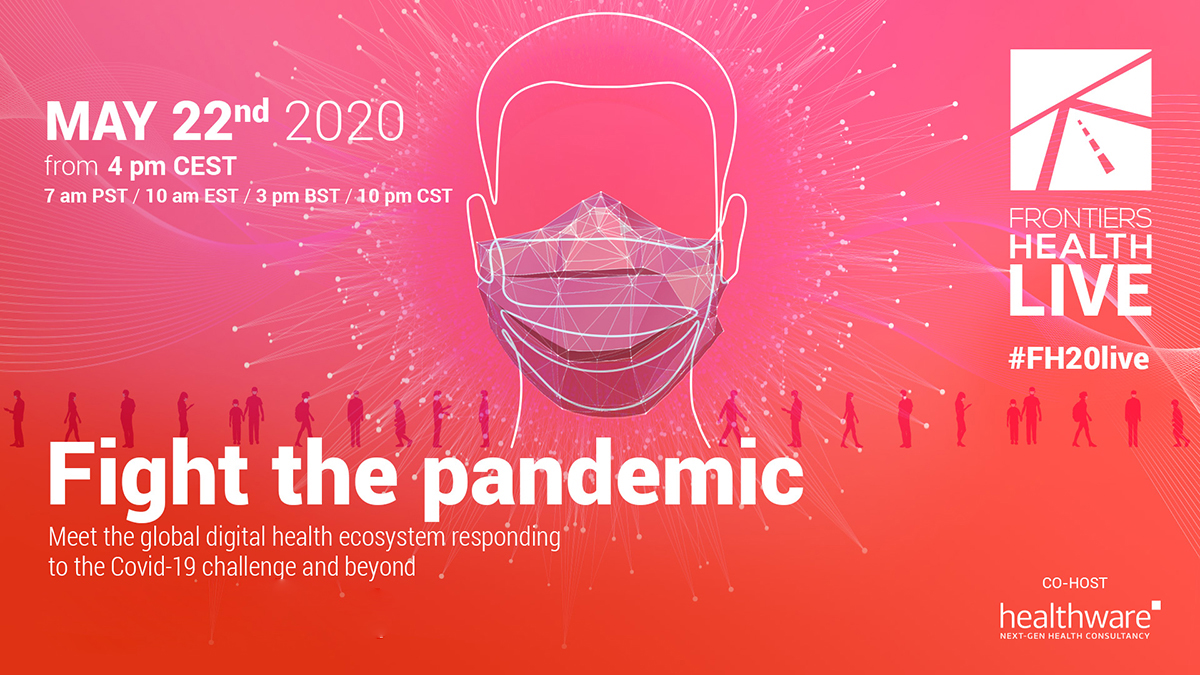 The global health ecosystem's unified effort in fighting the unparalleled challenge presented by COVID-19 will be the subject of expert discussions at Frontiers Health's Fight The Pandemic later today.
The event, which will be livestreamed below on Friday 22 May from 4pm (CEST), will provide practical examples of how the health innovation ecosystem can pivot on the coronavirus emergency to accelerate and scale effect digital health solutions.
The Frontiers Health conference will include sessions on digital biomarkers, the digital health investment landscape, developments in telehealth, the acceleration of policy frameworks and mental health support.
Fight The Pandemic will blend a physical presence at Healthware's Life Hub at Palazzo Innovazione in Italy with speakers from the likes of One Drop, Healthxl, Startup Health, the Digital Therapeutics Alliance (DTA) and New Dimensions Health Fund.
Conference chairman, and Healthware CEO, Roberto Ascione will lead discussions as the Frontiers Health speakers and panellists work to provide answers to questions such as:
What's proving effective?
What will we bring with us in the 'new normal'?
Which role digital therapeutics and telemedicine will play?
How is digital health accelerating and scaling?
Are the health institutions and payers ready to embrace this wealth of innovation?
How can we support as an ecosystem?
Are business models changing? Who will pay for them?
Which strategies will investors follow?
Encompassing all sides of the digital health ecosystem, the Frontiers Health conference will also discuss proven solutions, that have been deployed and gathered metrics on their performance, and how they are helping during the transition from COVID-19's peak to its bridge phase and onwards towards a cure and the subsequent  new normal.
A full agenda for Fight The Pandemic is available now, and the event comes ahead of Frontiers Health's annual global conference, which will return to Berlin in November 2020 with sessions on breakthrough technologies, patient-centricity, business transformation and digital health in Asia.