2018 in review: Humira biosimilars arrive in Europe
Views & Analysis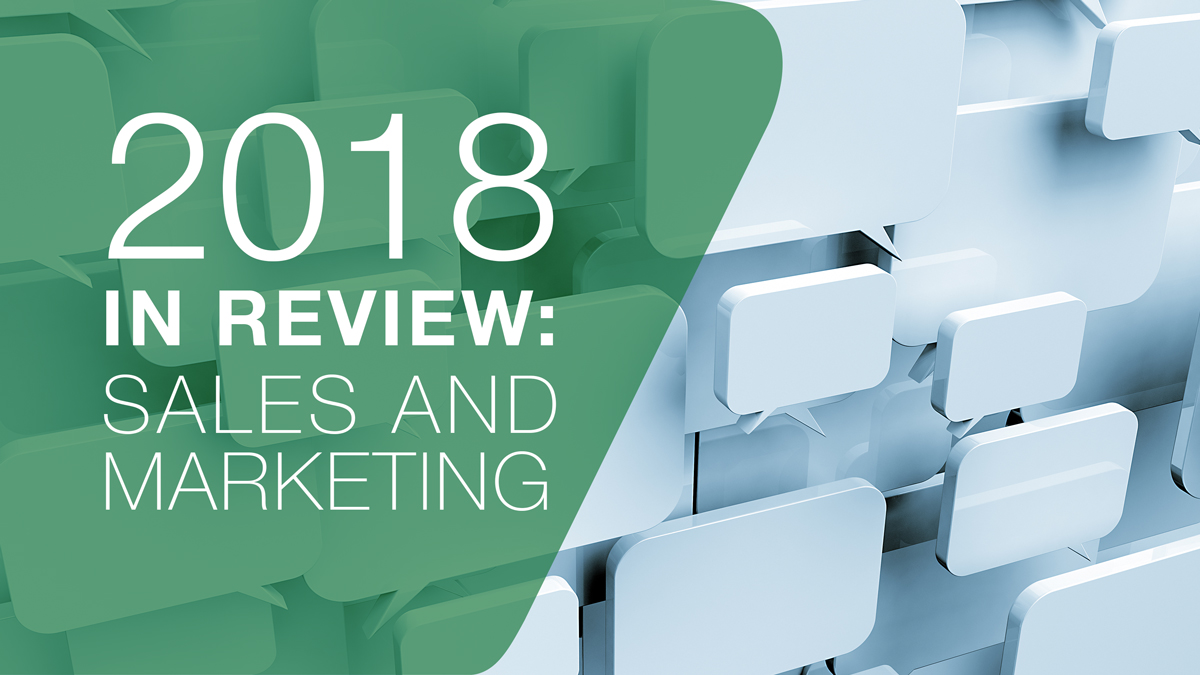 The emergence this year of Humira biosimilars in Europe followed a period of sustained momentum around the cheaper versions of biologic drugs.
The first biosimilar may have been launched in Europe back in 2006, but it was 2018 that the area really came of age.
AbbVie's biologic treatment for autoimmune diseases such as rheumatoid arthritis and psoriasis is not just a blockbuster, and 2017 sales figures once again saw Humira (adalimumab) crowned the world's biggest-selling medicine.
So, it's no wonder that when its European patent protection expired in October, there was a quartet of Humira biosimilars waiting in the wings from Amgen (its version branded as Amgevita), Sandoz (Hyrimoz), Mylan/Fujifilm Kyowa Kirin Biologics (Hulio) and Biogen/Samsung Bioepis (Imraldi).
With AbbVie's originator brand bringing in more than $18 billion in 2017 sales - $4.4 billion of which came from European revenues, the arrival of competition from Humira biosimilars represents a million-dollar opportunity for biosimilar companies and healthcare systems alike.
NHS looks to seize the Humira biosimilars opportunity
The centralised approach taken in the UK shows the danger pharmaceutical companies that market original biologics face, as well as the potential to upend the market.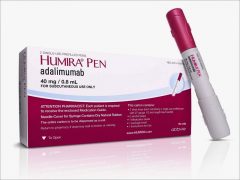 Before striking its historic deal in November with biosimilar manufacturers, NHS England spent more than £400 million on Humira each year - more than on any other drug it uses.
After accepting bids from Amgen, Biogen, Mylan/Fujifilm Kyowa Kirin and Sandoz on their biosimilars, and a cut-price bid from AbbVie itself, the health service is in line to save up to £150 million a year.
That's enough, as NHS England noted at the time, to pay for the equivalent of 11,700 more community nurses, or 19,800 breast cancer treatments.
With more than 46,000 patients being prescribed the drug, NHS England has issued guidance to Trusts telling them that nine out of 10 new patients should be started on the best value medicine within three months of a biosimilar launch. At least 80% of existing patients should be switched to the best value biologic – either originator or biosimilar – within 12 months, according to the guidance.
That's not the only weight being thrown behind biosimilar prescribing. Hospitals that have signed up to the Medicines Optimisation Commissioning for Quality and Innovation (CQUIN) have already committed to switching the majority of their patients to biosimilar products as and when they become available.
Meanwhile, the NHS Business Services Authority aims to cut prescribing variation through its Medicines Optimisation Dashboard, which shows current biosimilar uptake levels.
Such an approach is not surprising given that there's often huge variation in local biosimilar prescribing. Figures from January 2017 showed one central London NHS Trust had an uptake of biosimilar Remicade of only 25%, whilst another just 16 miles down the Thames had an uptake rate of 99%.
Implementing 'best value biological medicines' is seen by NHS England as a way to enable it to continue to improve patient care and provide new treatments now and into the future and forms a key element of its Medicines Value Programme.
Ahead of the curve in biosimilars
Shortly before Humira came off patent in Europe, pharmaphorum spoke to Kavya Gopal, the head of the specialty business for Sandoz UK and also chair for the British Biosimilars Association, for our podcast.
"The beauty of the UK market is that it is quite ahead of the curve in terms of biosimilar acceptance," she said, noting that "from a policy standpoint, the NHS have made it very attractive to utilise biosimilars."
"In the next two to three years we'll see even more dramatic change in the biosimilar space," she predicted. "Europe is definitely far ahead of the curve on biosimilars, compared to the US where we have a much smaller number of biosimilars approved."
US biosimilars market
With Humira biosimilars available across Europe, the all-important US market is set to follow, but not straightaway.
The originator medicine has patent protection until 2023 in the US, where the majority of its sales are based, but there too rivals such as Boehringer Ingelheim (which this year decided to only focus on the US market for its Humira biosimilar) and Sandoz are among those biding their time before launching in that market.
However, biosimilar companies could face hurdles in the US and other developed countries, as shown by a GlobalData survey of high-prescribing rheumatologists in the US, Japan, Australia and Europe's five largest markets (5EU - France, Germany, Italy, Spain and the UK) on their use of biosimilars.
The analysts found that clinicians' preferences for reference biologics remained high outside the 5EU and suggested that the main impediments to biosimilar adoption in the US are the limited number of marketed biosimilars (given that only infliximab biosimilars are currently available), an ambiguous regulatory environment, and unfavourable coverage by insurance providers due to contracting agreements.
Rose Joachim, a pharma analyst at GlobalData, said: "The survey results revealed that biosimilar prescription is most prolific in the 5EU. While 69% of physicians from the 5EU reported prescribing biosimilars to at least half of their RA patients, less than 25% of physicians in the US, Japan, and Australia prescribed biosimilars at these rates. This highlights the success of efforts to increase biosimilar usage in the 5EU and suggests the presence of some serious roadblocks to the uptake of biosimilars in the US, Japan, and Australia."
Future biosimilar growth
While US Humira biosimilars may be a few years away from coming to market, for several major pharma brands, including Herceptin, Avastin and Lantus, European competition is more pressing.
As 2018 drew to a close Pfizer won CHMP backing for its biosimilar version of Roche's Avastin (bevacizumab) biosimilar as a treatment for several cancers, including lung, breast, colon and kidney cancer.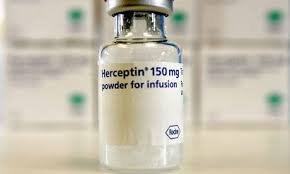 That approval added to the August European approval it received in August for Trazimera (trastuzumab), its Herceptin biosimilar – the pharma giant's first oncology biosimilar to receive European approval. That green light allowed it to join Celltrion's Herzuma, Amgen's Kanjinti, and Merck Sharp & Dohme's first-to-market Ontruzant in the race that began this year to seize EU market share from Roche's blockbuster Herceptin.
However, it should be noted that, whatever other biosimilar difficulties Roche faces, Herceptin is still leading the EU market for the HER2-positive breast cancer monoclonal antibodies, with 2017 sales of $2.2bn.
Away from cancer, in diabetes in November Mylan and Biocon launched Semglee, their biosimilar version of Sanofi's Lantus (insulin glargine), in its first European markets following European Commission approval in March.
But the market has not been without its hiccups and Boehringer wasn't the only company to scale back its sales and marketing plans. In November Sandoz abandoned US development of Rixathon, its biosimilar of Roche's Rituxan/MabThera (rituximab) to prioritise other markets it sees as being more profitable for the product.
While this year's advent of Humira biosimilars saw the sector come of age, there's no sense of the momentum that brought us to this point slowing down, with biosimilars set to continue maturing for many years to come.
Read more of pharmaphorum's 2018 in review: