Amgen's Humira biosimilar first to gain EU nod
Europe's regulator has recommended Amgen's biosimilar Humira, paving the way for a cheaper competitor by 2019.
Experts from the CHMP scientific committee recommended Amgen's biosimilar copy ABP 501 for use in all Humira (adalimumab)'s indications, including rheumatoid arthritis and axial spondylitis.
Humira is the world's biggest-selling drug, and AbbVie has predicted sales will peak at more than $18 billion per year before 2020.
This is the first time that a biosimilar of Humira has gained CHMP recommendation, and sets the clock ticking for AbbVie, which remains reliant on its blockbuster's revenues.
Amgen has applied for marketing authorisations under two names – Amgevita and Solymbic.
Following the positive opinion, the European Commission will likely approve Amgen's version in the coming weeks.  However it could be 2019 before the product hits the continent's markets, as Humira's European patent doesn't expire until the last quarter of 2018.
However Amgen has shown itself adept at using legal manoeuvres to impede and delay rivals, and could be successful against its would-be European challengers.
Aside from being recommended in the lucrative rheumatoid arthritis indication, AbbVie has built sales in Humira around a diverse set of uses, including ulcerative colitis and psoriasis.
Full-year figures released by AbbVie last week showed that Humira generated revenues of $16 billion in 2016, an increase of 16% compared with last year.
Amgen is one of several companies that are trying to market rival versions of Humira, using the biosimilar regulatory pathway set aside for copies of complex biologic medicines that are manufactured in cells.
Just how long AbbVie can keep competitors off the market is in the hands of courts in Europe and the US.
In the US, the FDA has already approved the biosimilar, but Amgen cannot launch it as its US patent has not yet expired.
AbbVie's CEO Richard Gonzalez has said that his company is likely to be able to see off US competition until 2022.
In the UK, Samsung Bioepis, which also has a Humira biosimilar under review in Europe, is challenging Amgen's patents in the High Court. Boehringer Ingelheim also has a copy under review in the EU.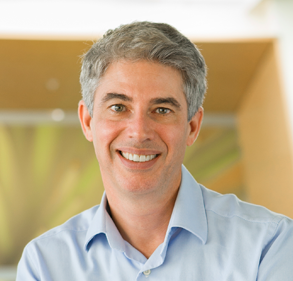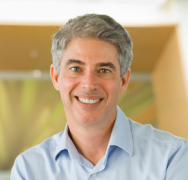 Sean Harper, executive vice president of R&D at Amgen, said:
"This represents another significant milestone for our biosimilars portfolio and is an important step in our effort to develop high-quality biologic medicines for patients suffering from chronic inflammatory diseases."
Don't miss your daily pharmaphorum news.
SUBSCRIBE free here.