Sandoz free to launch Humira biosimilar following AbbVie deal
Novartis' generics and biosimilars arm, Sandoz, has confirmed it is to launch its biosimilar of AbbVie's Humira (adalimumab) in Europe this year after the two companies settled intellectual property litigation.
The European patent on Humira, the world's biggest selling drug, will expire on Tuesday and a host of companies have cheaper biosimilars ready to compete.
However, Sandoz will have to wait until the end of September 2023 to launch in the US, because of the legal protection AbbVie secured in the territory, under the terms of the agreement.
The agreement grants Sandoz a non-exclusive licence to AbbVie's intellectual property relating to Humira, depending on arrangements in each country, allowing it to launch its biosimilar known as Hyrimoz.
Sandoz will pay undisclosed royalties to AbbVie, and all litigation pending between the parties will be dismissed.
AbbVie will make no payments to Sandoz and the terms of the deal are confidential between the two companies.
Last month Mylan and Fujifilm Kyowa Kirin got the fifth Humira biosimilar approved by European regulators ahead of patent expiry next week.
Humira is approved in a raft of inflammatory disease indications, thanks to its action against a tumour necrosis factor (TNF), down-regulating the overactive immune system that is the root of these problems.
Approved indications include rheumatoid arthritis, psoriasis and Crohn's disease in adults. Paediatric indications include polyarticular juvenile idiopathic arthritis and plaque psoriasis.
Sales in Europe for the year ending in June this year were $4.4 billion, according to figures from IQVIA.
Amgen, Boehringer Ingelheim, and Samsung Bioepis are also poised to launch their Humira biosimilars.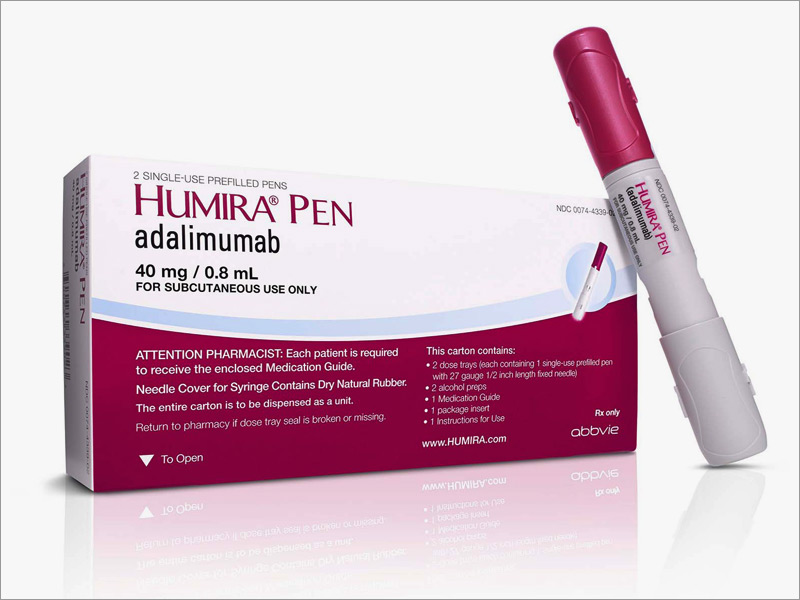 Stefan Hendriks, global head of biopharmaceuticals, Sandoz, said: "In order to realise the promise of early and expanded access and healthcare savings, biosimilars must be available as soon as possible to the patients and physicians who need them.
"This settlement helps remove uncertainty regarding when our biosimilar adalimumab will be available and allows us to focus on expanding access for patients to the medicine they need to manage their chronic disease."
Don't miss your daily pharmaphorum news.
SUBSCRIBE free here.