Spotlight on AI in pharma marketing
Artificial intelligence (AI) is everywhere, and not just in pharma – from fantasy football to customer service, we will soon be encountering AI programmes in almost every aspect of our lives.
But amongst all of the headline-grabbing innovations, it can be hard to know exactly what AI technologies are going to be truly transformative.
There is no doubt that AI will change pharma forever, but question marks hang over that assertion – how will it change, and to what extent? Where should companies be focusing their AI efforts? What are the pitfalls, and where are the untapped opportunities?
In this spotlight, experts from Intouch will be diving into the specifics of what AI means for pharma. As you'll see, it's about more than just drug development – in the near future there will be no part of a company left untouched by machine-learning tech. From marketing to sales to patient experience, the spotlight will give a comprehensive, in-depth view of how AI is transforming pharma.
AI is more than just a buzzword – so companies need to prepare themselves, or risk getting left behind.


About Intouch Solutions
Founded in 1999, Intouch Solutions is a leading pharmaceutical marketing and advertising agency with offices in Kansas City, Chicago, New York City, Boston, London and Mumbai. Intouch Solutions is part of Intouch Group, a privately held network of more than 950 employees across six affiliates. Specializing in solutions for the life sciences, Intouch is redefining what marketing means to these industries.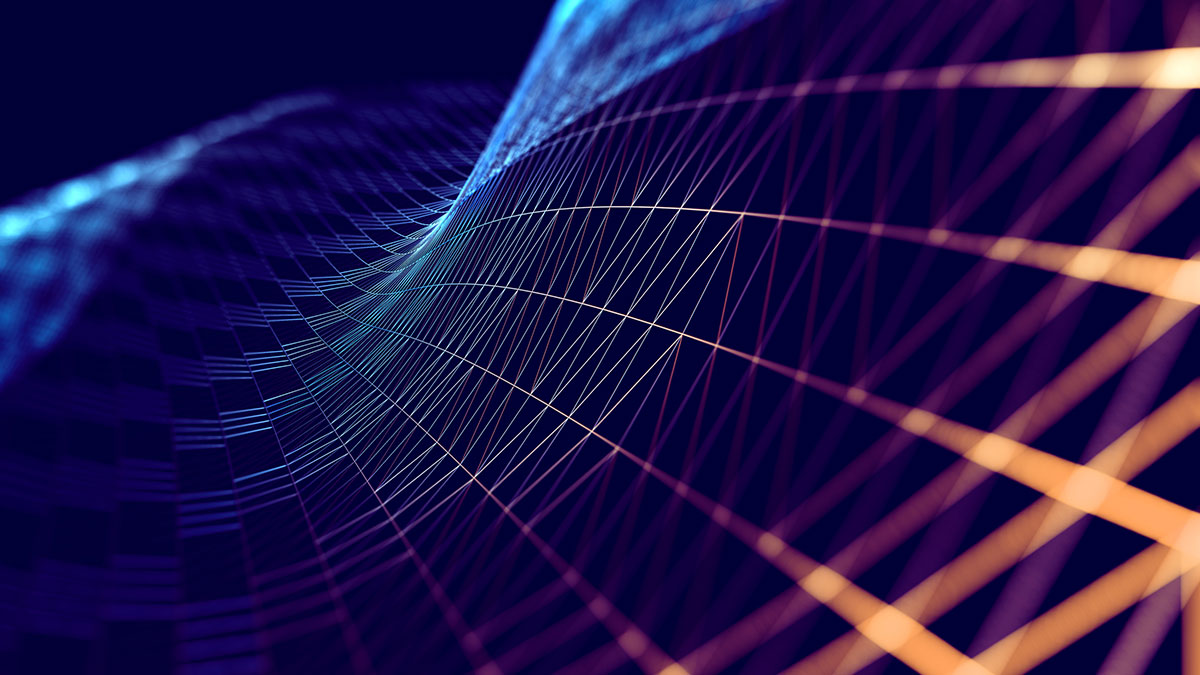 When you're surrounded by media coverage about new technology, it can be difficult to discern what really matters. This is no different for artificial intelligence (AI).
The Gartner Hype Cycle is one tool that can help. It is published annually, and the latest one focuses on AI as one of the 'mega trends' in emerging technology.
The model suggests that every new technology follows the same five stages through the public's consciousness from its conception to widespread adoption, and acts as a graphical representation for those stages.
It demonstrates that time and again, society tends to overestimate the effect of a new technology in the short run and underestimate the effect in the long run.
Intouch has put together a video showing how the hype cycle works:
The five stages are as follows:
Stage 1 – the Innovation Trigger
This is the moment a new concept appears. It's too soon to know how this technology will affect the world, and there may only be prototypes available – but people still get excited. Technologies like smart dust are currently in this phase.
Stage 2 – the Peak of Inflated Expectations
As word spreads the new technology climbs up the curve. Media coverage increases, and we see use beyond early adopters. Technologies like connected homes are currently in this stage, and AI arguably is too.
Stage 3 – the Trough of Disillusionment
But as the phrase 'inflated expectations' indicates, all that hyperbole leads to a backlash when some of the boldest predictions turn out to be overblown.
The public becomes disappointed and perceptions of the technology become negative. These days, augmented reality is down here.
Stage 4 – the Slope of Enlightenment
As things quiet down, though, the new technology can slowly gain real traction. Virtual reality is here now. Improvements are made, more people use the new technology, and the world starts to understand its purpose.
Stage 5 – the Plateau of Productivity
Here, the technology becomes an accepted part of our world. Tools like speech recognition have now reached this phase.
The Gartner hype cycle helps to depict the build up and levelling off that new technologies typically go through. It helps us to remember that while the ups and downs of public opinion happen, we must look through them to discern the real promise of a new technology. AI is still making its way through the hype. But now is the time to understand how it will change our world.
For more information on the Gartner Hype Cycle and AI in pharma marketing, download Intouch's free ebook at www.modernpharmamarketing.com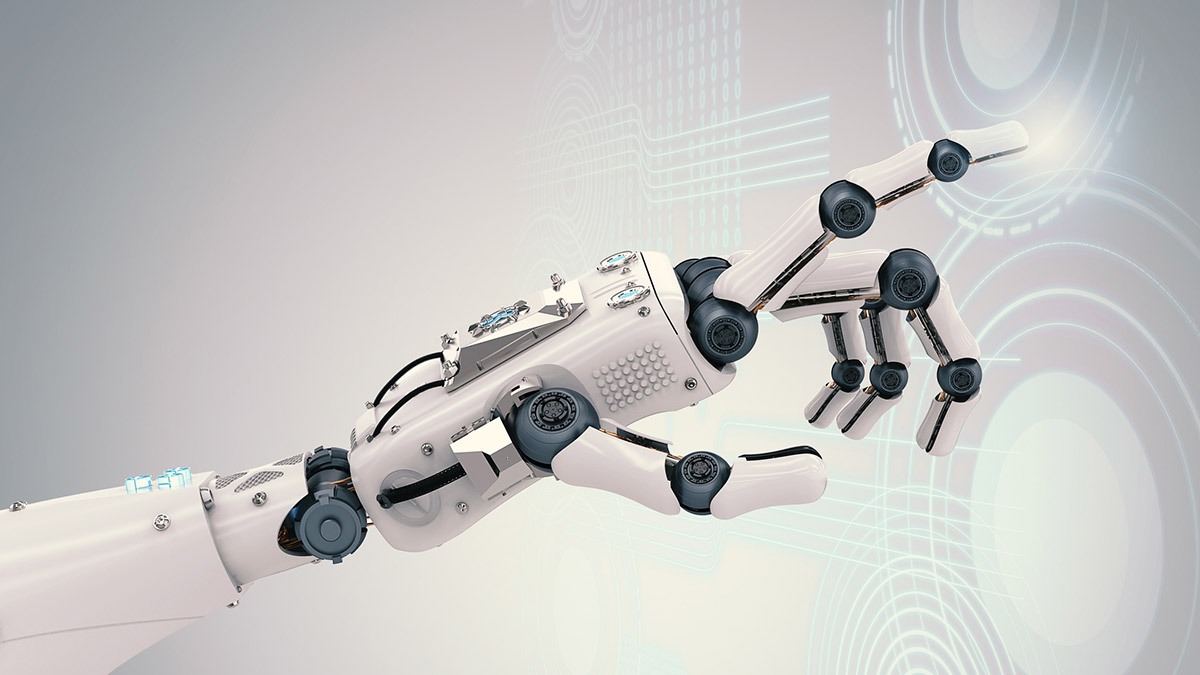 Artificial intelligence is sometimes seen as either a panacea or a destroyer – the fix for all humanity's problems, or the apocalyptic scourge that will turn on us.
Even among less hysterical people, there's still a lot of worry. Will AI take our jobs away? If the algorithms get better and better, at what point will they stop helping us do our jobs better, and just start doing them in our place?
What about us pharma marketers? Are we just one update away from being out of a job? Let's talk about what's behind those fears, and how worried we really should be about being outsmarted by our AI.
Why people think AI will eliminate people
The "uncanny valley" is the term for the phenomenon of discomfort when technology looks and feels a little too close to human. There's an element of that natural emotion in our AI fears. We automatically personify AI in our descriptions and thoughts, explaining how they think or joking about what their motivations are.
"AI is not good at working outside its lane. AI does not realise there are other lanes in which to work"
But it is true that AI is marketing-focused. As marketing technologist Vince Jeffs noted recently, for about a decade, data scientists have listed marketing goals as the majority of their top 10 analytics goals, including: acquiring, educating, selling to, and retaining customers; improving direct marketing and customer experiences; and conducting market research.
And it's true that AI is great at helping with these pursuits. It can analyse data, identify patterns and outliers, plot the next most logical actions, adjust recommendations based on results. It can even write, test, and optimise copy and begin to "act" more creative.
The truth about AI
In a recent post, the "Medical Futurist" blog, written by Dr. Bertalan Meskó of Semmelweis University, asks, "Will human intelligence disappear in the age of AI?" He wonders if we are giving away too much of our agency to technology, by letting machines do work that we no longer know how to do. That's the premise of most post-apocalyptic sci-fi: remnants of society survive thanks to the unusual few who still know how to start fire with sticks, identify edible mushrooms and navigate by the stars.
Maybe. But in my non-Armageddon daily life, I'm okay with asking Siri what the weather forecast is. Perhaps my ancestors would see this as giving up power to the magic robots, but I don't. I'm also okay with using AI at work, where our teams create algorithms that make it possible for us to be even better advisors to our clients.
In any case, the statistics don't bear out the fear. The US Bureau of Labor Statistics projects that marketing jobs will continue to increase faster than average. And there's a reason for this. Human inventiveness is required for progress. AI is very good at taking its data and analysing it within its assigned parameters. AI is not good at working outside its lane. AI does not realise there are other lanes in which to work.
A list of viable careers no longer includes switchboard or elevator operators, typesetters or pinsetters, because those roles have very specific parameters and rote actions, and so were comparatively easy to automate. Being creative is, by definition, boundless.
As Intouch's SEO director Tylor Hermanson and vice president of innovation Abid Rahman said at a recent Digital Health Coalition Summit: AI can make an impact in places that are "R.E.A.L." – Recurring, Exempt from risk, Agonisingly slow, or Loathsome. AI shines in automating work like that: gathering and parsing millions of data points, making agonisingly complex calculations, comparing myriad factors simultaneously. Those aren't tasks that I want people buried under. I would much prefer to have brilliant minds given the luxury of time to think, to create, to analyse, to innovate, to evaluate.
It's true that jobs evolve as technology evolves, and our work will interact ever more frequently with AI. The adoption of every groundbreaking technology, from the compass, to electricity, to medical technologies themselves like antibiotics and vaccines – has been founded in practicality. Thinking of AI only in grandiose, sci-fi ways does it a disservice. It's a practical, adaptable part of digital pharma marketing.
Pharma marketers of today – and tomorrow – will be successful if they are adept at harnessing human ingenuity, both with their own creative powers, and with the power of technology. Pharma marketers have never been button pushers; we've been boundary pushers. My career began with the first pharma brand websites. Ever since, I've used technology to extend our understanding and ability to help patients, caregivers, and healthcare professionals.
AI deftly gathers and connects information, creating the efficiency that comes with organisation and calculation. Is it causing our jobs as pharma marketers to evolve? Absolutely. Is it causing our jobs as pharma marketers to disappear? Absolutely not.
---
About the author 
Faruk Capan is the founder and CEO of Intouch Group. Capan has earned cross-industry recognition over the years for his vision, innovative thinking and leadership. Within only five years of founding Intouch, Capan was named one of Ingram's Top 40 Under Forty executives, and named one of PharmaVOICE Magazine's 100 most Inspiring People in Life-Sciences Industry.


Share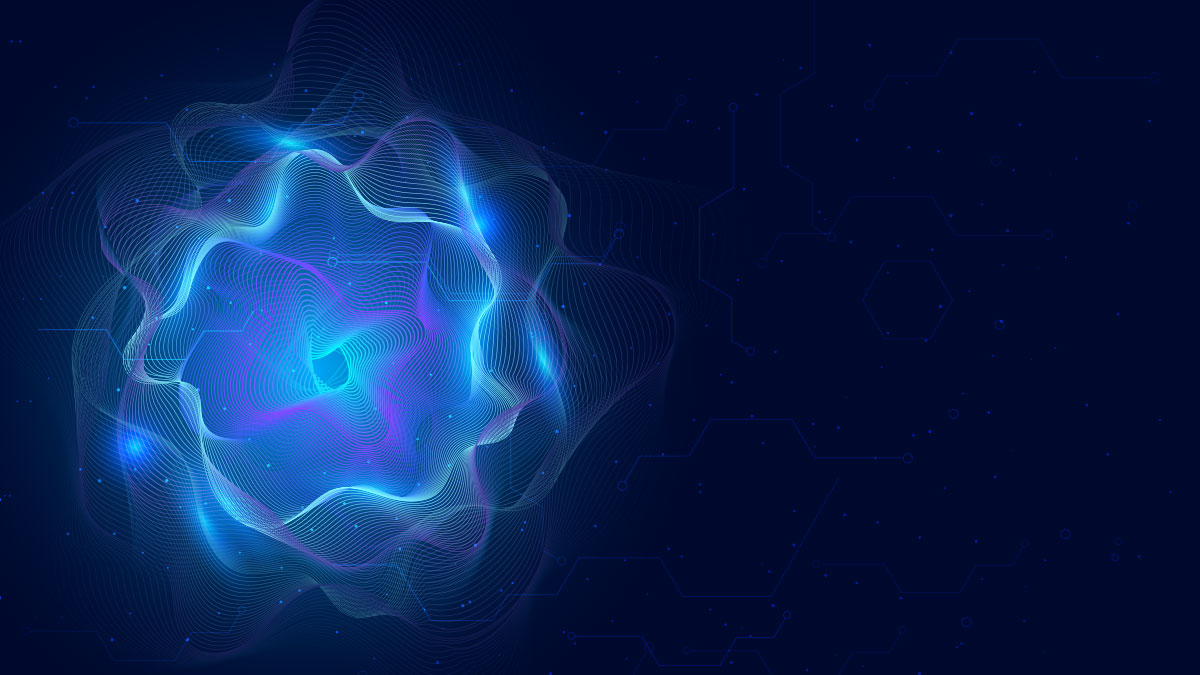 From retail to finance to aviation, the applications of artificial intelligence (AI) are many and diverse, with 80% of large companies adopting some form of machine learning and AI.
Its dominance in tech news extends to the pharmaceutical sector, which is by no means immune to the charms of AI, with Novartis, Pfizer, GlaxoSmithKline and AstraZeneca just some of the firms signing deals and forming collaborations in the area.
To date, much of this publicly announced work has been focused on drug development in therapy areas such as diabetes, multiple sclerosis, kidney disease and many others, but the possibilities are endless – especially within pharmaceutical marketing.
Successful marketers will be the ones who know how, and why, to apply AI and machine learning to their products, teams, plans, strategies and tactics to keep pace with the changing marketing world.
As the technology is increasingly embedded in our everyday lives, it's clear that, rather than being a flash in the pan, AI offers increasingly sophisticated ways for marketers to engage with the data revolution.
This is particularly true with respect to natural language processing and its applications in areas such as social media monitoring, chatbots, customer service automation and content marketing strategy, to name but a few.
As the technology continues to mature, the possibilities for AI and machine learning in pharma marketing seem endless, but to successfully implement solutions means getting to grips with the growing cavalcade of jargon associated with them.
So, to help pharmaceutical marketers navigate a path through terms such as 'ambient intelligence' and 'unstructured data', InTouch has put together a glossary of 15 key AI terms to help bring you into the conversation and engage fully with cutting-edge tech activities.
The AI glossary below is part of Intouch's spotlight on AI in pharma and provides definitions of the key concepts driving the modern tech revolution.
Algorithm (al•go•rith•um)
A computer program governed by a specific set of rules that allows it to perform complex, labor-intensive tasks like calculations, data processing and automated reasoning … so we human marketers can focus on strategy and creative.
Ambient Intelligence (am•bee•uh•nt | in•tel•i•juh•ns)
"Smart" devices like Alexa, Google Home and Apple HomePod are sensitive and responsive to the presence of people. They hang out in the background and wait for you to ask for their help.
Artifical Intelligence (ahr•tuh•fish•uh•l | in•tel•i•juh•ns)
A computer system that can gather data and make decisions and/or solve complex problems. Intouch's proprietary artificial intelligence (AI) engine built specifically for pharma, Cogntive Core, is one such example.
Augmented Reality (awg•ment•ed | ree•al•i•tee)
Yep, like Pokemon Go, or the Intouch app, In My Eyes, AR helps you see — using your phone or special goggles — computer-generated things that aren't there in the real world.
Behavioral Informatics (bih•heyv•yer•ol | in•fer•mat•iks)
The use of technology/devices to detect and measure human behaviour to gain insights. For example, searching Google for "large dog breeds" tells data-collection folks that you may be thinking of adopting a dog, which means there's a good chance you'll start seeing online ads for pet supplies. Our programmatic media team uses these kinds of insights to develop more effective targeting protocols.
Big Data (big | dey•tuh)
This is the massive amount of information we now generate about ourselves – our interests and habits – as we move through the digital universe. Some say the term 'big data' should be retired, because so much data is collected these days that all data is now part of big data.
Chatbot (chat•bawt)
Chatbots are programs – like Apple's Siri – that simulate human conversation, using response workflows or artificial intelligence to interact with people based on verbal and written cues. Chatbots can be the frontline of communication between brands and their users. Intouch's Cognitive-Core-powered chatbot, Ruby, can help users get information on medications and treatment plans, help patients set doctor appointment reminders and more.
Cluster (kluhs•ter)
A group of people that share common characteristics such as age, parental or marital status, hobbies and pretty much anything else you can think of. AI programs can identify clusters and reveal patterns that help marketers target groups of people with common characteristics.
Deep Learning (deep | lur•ning)
A more advanced branch of machine learning, where a computer teaches itself with only minimal amounts of programming. With deep learning, marketers can make predictions about consumer behaviour.
Image Recognition (im•ij | rek•uh•g•nish•uh•n)
AI looks for patterns in images, and the tech is scarily good. As of 2016, the error rate was less than 3%. A January 2017 article in Nature described an AI system that could diagnose and classify skin cancers just as well as board-certified dermatologists.
Machine Learning (muh•sheen | lur•ning)
Machine learning teaches a computer to find functions – equations that work not only for the examples that it has, but for unknown ones in the future. Machine learning teaches a computer how to predict.
Natural Language Processing (nach•er•uh•l | lang•gwij | pros•es•ee•ng)
Natural language processing is a way for computers to analyse, understand and derive meaning from human language. Where can NLP be used?
Adverse event detection
Chatbots
Sentiment analysis
Text analysis
Text generation
Text summarisation
Translation
Neural Network (noo•r•uh•l | net•wurk)
This is essentially a two- (or more) heads-are-better-than-one approach to problem solving. Neural networks – designed to be similar to the human nervous system and brain – help AI solve complex problems by splitting the work into levels of data. These networks can be used to recognise handwriting or faces, for example.
Turing Test (too•r•ing | test)
Developed by computer scientist Alan Turing in 1950, this was a test to determine whether a computer could think. If a human interacting with it believed they were talking to another person – not a computer – the test was considered a success.
Unstructured Data (uhn•struhk•cherd | dey•tuh)
This is what it sounds like. Disorganised chunks of data that appear random and unconnected. Examples of unstructured data include email messages, social media posts, photos, audio files, text messages, satellite images and webpages.
https://hbr.org/2019/05/taking-a-systems-approach-to-adopting-ai
Share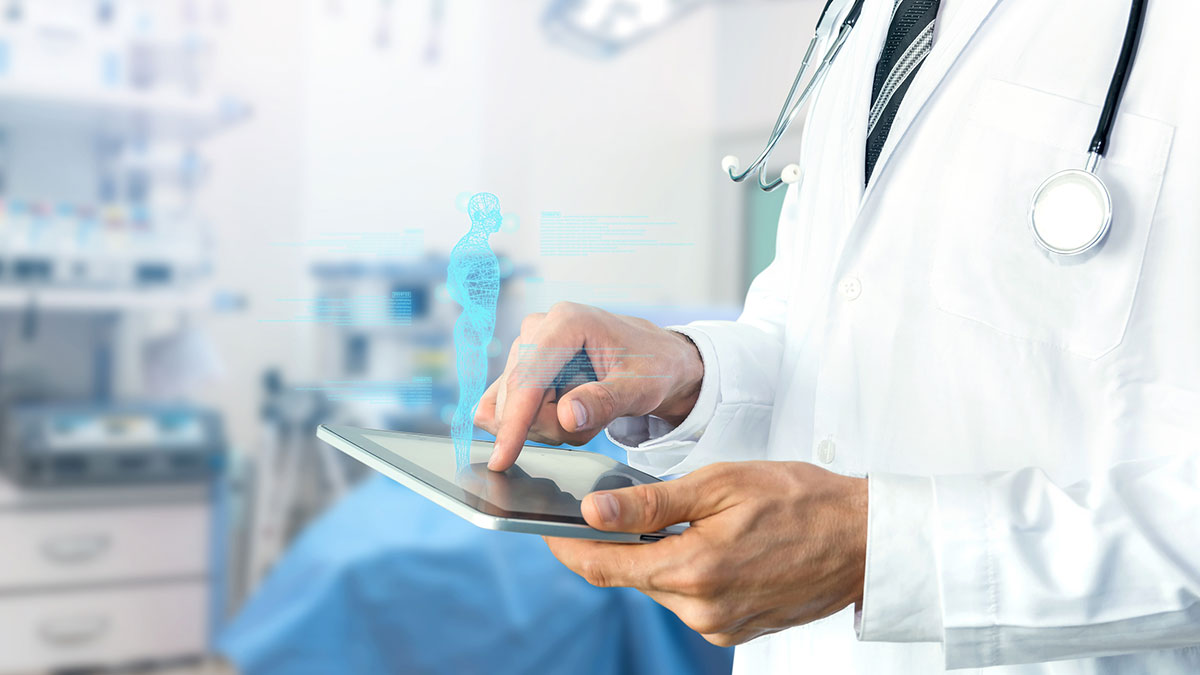 Though much of the focus of AI in pharma has been on how it can impact drug discovery, it is important that the industry remembers it can have an equally profound impact on the patient journey – from a person's first worries about a disease, to their diagnosis, treatment and all interactions with the healthcare systems and HCPs.
AI's benefits to patients can occur at multiple points across the health ecosystem, and therefore represent enormous potential to pharma marketers, from search-engine optimisation, to sales-force CRM systems; from forum bots to connect patients with relevant treatment threads, to cross-referencing de-identified patient record data to better diagnose and recommend treatment plans.
In this brief video, produced by Intouch Solutions and the Digital Health Coalition (DHC), we follow the story of Barb, who is worried about diabetes, and how she moves from initial awareness and education to diagnosis, treatment and adherence.
She demonstrates how AI can help her make doctors' appointments through scheduling tools, uses a smart assistant like Alexa to get information about a condition, tracks her insulin injections, and gets basic questions answered via an AI-powered chatbot.
It's important to remember that this is not the future but the present. These technologies are already affecting patients like Barb every day, improving existing technologies like search and chatbots, and offering new services to help patients, caregivers, and healthcare professionals.
Other potential benefits of AI include:
Awareness and ad targeting to match a patient's healthcare concerns with a possible solution
Giving reps the tools they need to supply doctors' information needs
Refining diagnosis and treatment options
Treatment selection
Brand selection and access
Switching and adherence
Relevant ads and helpful social media posts based on where in his or her journey a patient is
For more on this video and the current state of AI in pharma and its impact on the patient, check out Intouch's full ebook: 'Modern Marketing: Pharma's Data-Powered AI Revolution', which looks at how products, teams, plans, strategies, tactics, and results are all changing as a result of artificial intelligence.
Share