Lyophilisation Strategies for Freeze Drying Optimisation
Partner Content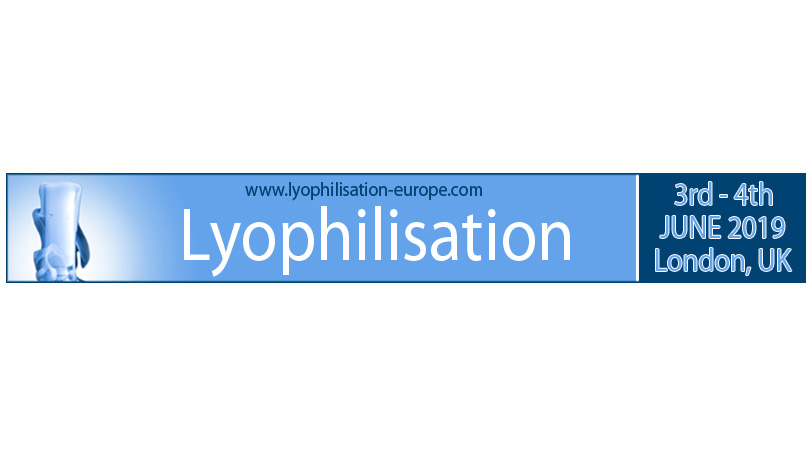 SMi Group Reports: The 7th Annual Conference for Lyophilisation taking place on the 3rd- 4th of June plus a two day interactive workshop on the 5th of June 2019 in London, UK.
Pharmaceutical freeze drying is ever evolving with new trends and approaches being used for formulation. The conference will cover recent advances in freeze drying processes and discuss the latest ideas in the industry. It is the perfect platform to strengthen your knowledge in key areas such as prevention of cross contamination; new technologies and approaches in freeze drying; vaccine formulation design and storage stability.
The conference highlights include: exploring the recent advances in lyophilisation methods and technologies from Biopharma Technology; novel methods that characterize complex pharmaceutical products to aid formulation design from NIBSC; insight into the approaches to avoid cross contamination during lyophilisation from SKAN AG; a new approach towards process design through the use of micro freeze dryers by Politecno di Torino; and the use of a model-based approach to lyophilisation cycle design from Takeda.
The 2019 Lyophilisation Conference chairs will be hosted by: Sune Klint Andersen, Principal Spray Drying, Janssen Pharmaceuticals; and Xiaodong Chen, Senior Research Investigator, Bristol-Myers Squibb.
The conference will host an array of speakers including: Paul Matejtschuk, Principal Scientist & Section Head, Standardisation Science, NIBSC; Davide Fissore, Associate Professor, Politecnico di Torino; Michael Dekner, Head Fill & Finish LCM support, Takeda Richard Denk, Head Sales Containment, Skan AG; Mostafa Nakach, Head of Pharmaceutical Engineering Group, Sanofi-Aventis R&D; Daryl Williams, Professor of Particle Science and Director of Discovery space, Imperial College London; Kevin Ward, Director of R&D, Biopharma Technology; Paul Barry, Development Scientist, Genzyme Ireland Ltd/Sanofi.
The 7th Annual Lyophilisation Conference will take place on the 3rd and 4th of June 2019 at the Holiday Inn Kensington Forum, London, UK. Further information including a full speaker line-up and conference agenda is available at www.Lyophilisation-Europe.com
For delegate enquiries contact Kieran Ronaldson on +44 (0) 20 7827 6744.
Organisations that wish to sponsor or exhibit at the conference can contact Alia Malick on +44 (0) 20 7827 6168
Register before March 29th to save £400 at www.Lyophilisation-Europe.com