On Demand: The Top 5 Challenges in Immuno-Oncology Trials
Partner Content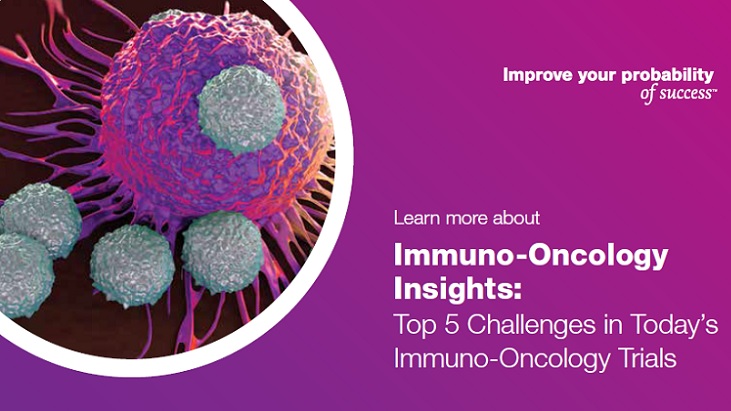 In the battle against cancer, immunotherapy is proving to be one of the most promising avenues of research. As initial checkpoint inhibitors come to market, the immuno-oncology development landscape is exploding. Now, the pressure is on to apply insights from existing studies to ensure future trials are quick and efficient, yield high-quality data, and assure patient safety.
Originally presented by Quintiles in April this year and now available on-demand, we present a webinar featuring an expert panel who profile and discuss the lessons learned around immuno-oncology programs through examining the challenges that come with the new complexities of immuno-oncology studies:
• Rapidly changing standards of care
• Highly complex early phase studies
• Faster than expected enrollment
• New safety signals and combination therapies
• Specialized laboratory criteria
Featuring Eric Groves, MD, PhD, Vice President, Advisory Services, Quintiles, Matthew Bentley, PhD, Clinical Project Manager, Oncology, Quintiles and Kathleen Gray, PhD, Scientific Advisor, Q² Solutions on the panel, this webinar will deliver learnings including the following:
• Understand the impact of new therapies and care standards on trial planning and design.
• Learn about the new operational challenges of immuno-oncology studies and critical success factors
• Identify new demands of laboratories for expedited TAT and fail-proof sample tracking.
Click here or on the image below to access the webinar.

For further content relating to the challenges of immuno-oncology trials please click here.