Virgo appoints Sarah Gordon, Erin Hamid and Farah Dalwai
Pictured from left: Paul Andrews, Sarah Gordon, Erin Hamid and Farah Dalwai
Virgo Health has made three new hires to its London office, appointing Sarah Gordon, Erin Hamid and Farah Dalwai.
Gordon joins from Health Unlimited, where she spent two years as a director, and prior to that was managing partner at Ogilvy CommonHealth where she led an integrated agency team working across public relations, medical education and advertising.
In her new role as executive director at Virgo Health, with was acquired by Golin in 2015 and is part of IPG, she will be leading the healthcare communications agency's portfolio of integrated global business.
"I am thrilled to join Ondine and the Virgo team. Virgo's reputation for delivering exceptional work, nurturing a great workplace and its agility within the IPG network were a huge draw for me. The open structure allows us to create brilliantly integrated client teams that draw upon the specialisms and expertise of the best in our industry," Gordon said.
Meanwhile, Erin Hamid joins Virgo Health from BCW as director, bringing with her a wealth of global experience, having served as a senior consultant at firstlightPR and a senior account director at Edelman.
Also joining the Virgo Health team is Farah Dalwai, will lead its growing scientific services team. She was previously editorial group director at inVentiv Medical Communications, which merged with INC Research and rebranded as Syneos Health in 2018.
Ondine Whittington, Virgo Health managing director, said: "The role of communications has changed with clients now looking to agencies that can offer the best strategic and creative solutions irrespective of the boundaries of PR, advertising or medical education.
"There is also increased client expectation that we can rapidly mobilise specialist experts around the globe. We are delighted to welcome Sarah, Erin and Farah to the team, these new hires are part of Virgo's exciting and ambitious journey to build deep global expertise and specialist excellence within the London hub to service clients worldwide."
As well as the three new additions to its team, Virgo Health has also promoted Paul Andrews to executive director of creative services, where he will continue to develop the agency's creative studio.
Pfizer's Rachel Hooper joins Golin
Meanwhile, Golin has appointed former Pfizer staffer Rachel Hooper to lead its media, digital, and public affairs healthcare pursuits across the Healthcare Practice from the agency's New York ofice.
In her new role as executive director she will report to Neera Chaudhary, global president of healthcare.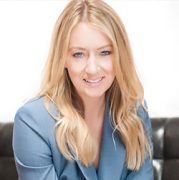 Hooper (pictured left) previously led corporate affairs for Pfizer, acting as an international media spokesperson, and before that launched the public affairs firm Marketplace Communications.
"Healthcare is an area that can impact all of us – and I'm passionate about finding new ways to communicate and solve problems for our clients," said Hooper. "The industry is incredibly regulated and technical, complicated with public policy and consumer confusion. It is an exciting time from a media perspective, because we have an opportunity to add specialised expertise to the creative strategies we create for clients."
Don't miss your daily pharmaphorum news.
SUBSCRIBE free here.