Shares in Vertex jump on overnight success of CF triple therapy
Shares in US pharma Vertex were up sharply in premarket trading after its newly-launched cystic fibrosis triple therapy attained blockbuster status almost overnight, leading to a surprise upgrade to its sales forecasts for the coming year. 
This was the first set of results announced under new CEO Reshma Kewalramani, who has replaced CEO Jeffrey Leiden at the helm of the firm that has made its fortune with cystic fibrosis (CF) drugs, and she could not have asked for a better start.
Shares jumped by nearly 3% to $7.45 on the Nasdaq stock exchange following the announcement.
Product sales were up 77% compared with last year's Q1 to more than $1.5 billion, mainly driven by the company's newly launched cystic fibrosis drug Trikafta. 
Trikafta was only approved in October but sales for its first full quarter on the market were $895 million, although the drug's success has been at the expense of Vertex's older treatments such as double therapy Orkambi. 
Sales of these ticked downwards as patients were transferred over to the new drug, which can be used in up to 90% of patients with the debilitating lung disease. 
According to Vertex the majority of the 18,000 eligible patients have begun treatment with Trikafta, a combination of the drugs elexacaftor, tezacaftor, and ivacaftor. 
European regulators are also reviewing the triple therapy in patients with at least one F508del mutation aged 12 and older, and it is also filed with regulators in Australia and Switzerland. 
Vertex has also completed a paediatric trial and plans an FDA filing in the second half of 2020 covering children aged 6-11 with at least one F508del mutation, followed by submissions in other countries. 
The company said that the COVID-19 outbreak has not impacted on its supply chain for its approved medicines, and added that it is "highly confident" in its ability to continue supplying them to patients around the world. 
Thanks mainly to Trikafta Vertex crushed analysts' earnings per share estimates for the quarter: a survey by Zacks Investment Research gave an average of $1.83 per share, but Vertex's figures were $2.56 per share excluding certain items. 
Vertex raised its guidance to $5.3 billion to $5.6 billion in product sales, up from previous estimates in the $5.1-$5.3 billion range, and exceeding analysts' estimates of $5.23 billion in sales.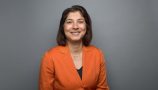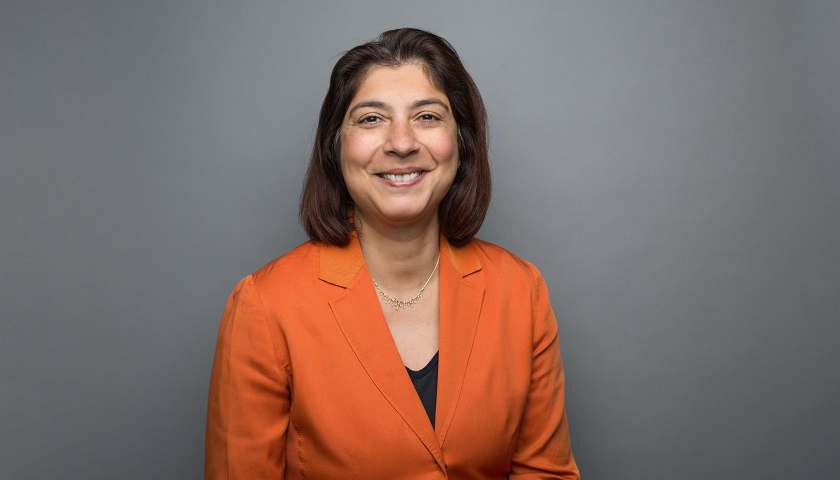 Vertex CEO Reshma Kewalramani
CEO Reshma Kewalramani said in a conference call with analysts: "While the course of the pandemic is unpredictable, we retain a clear line of sight to securing approval and launching the triple combination regimen in more countries around the world and in younger age groups, and sustaining our CF leadership well into the next decade.  
"Our vision has been for Trikafta to be able to treat 90% of all CF patients and that vision remains very much intact." 
Vertex has caused controversy with the price of its CF drugs – in the US Trikafta costs $311,503 annually, or $23,896 per 28-day pack. 
In the UK the cost of Orkambi led to a four-year showdown with cost regulator NICE, which is only resolved with a pricing deal signed in October. 
Access for patients to the new therapy in Europe will hinge on whether Kewalramani chooses the same hard-ball tactics on pricing  as her predecessor. 
Don't miss your daily pharmaphorum news.
SUBSCRIBE free here.