Sanofi's Dengue vaccine launch turns into nightmare
Under pressure to rebuild as sales of its blockbuster Lantus slide, Sanofi desperately needed the launch of its Dengue vaccine to run smoothly.
But it hasn't.  Analysts had expected blockbuster revenues from Dengvaxia, the first vaccine of its kind, which was launched early last year.
The first launch was in the Philippines, one of the countries worst affected by the disease – but what could have been a scientific and commercial triumph is turning into a major headache.
The government of the Philippines suspended a vaccination programme over safety concerns and Brazil, which also piloted the vaccine, has recommended restrictions on Dengvaxia's use.
The scandal in the Philippines overshadowed the company's attempts to talk up its R&D pipeline at a special event where it highlighted progress in a range of diseases including chronic obstructive pulmonary disease, obesity and lung cancer.
The Philippines' Department of Health has given the vaccine to around 830,000 children, according to Reuters, on the back of a phase 3 trial programme which showed there was an overall reduced risk of infection.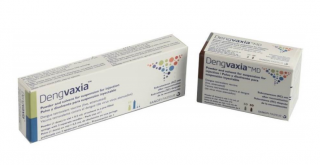 But what the figures did not show – and has emerged only after a subsequent analysis by Sanofi – is that while Dengvaxia protects those who have been previously infected, it significantly increases risk of severe infection and hospitalisation among those who have not had the disease.
The World Health Organization, which had been campaigning for vaccines to treat Dengue is reviewing the data.  It has now recommended that Dengvaxia should only be given to previously infected individuals- a restriction which seriously undermines the rationale of the vaccination.
Sanofi had initially suggested the hospitalisations could be down to children with immature immune systems, and recommended the vaccine should only be given to children aged over nine.
But the increased risk applies across all age groups, and the company's Sanofi-Pasteur vaccines unit has proposed a label update asking doctors to assess the likelihood of previous infection before vaccinating.
Reuters reports that Sanofi will take a 100 million charge in Q4 as a result of the problems, but the issue is turning into a major scandal in the Philippines, threatening to undermine public trust in vaccine programmes, pharma, and the government.
A parliamentary committee began an inquiry into the matter this week, where national media reported that former health secretary Janette Garin denied any wrongdoing or corruption when she implemented the programme last year under the previous government.
Amid claims of a cover-up, several health experts told the hearing the immunisation programme was rushed, while Sanofi Pasteur representatives stood by the safety and efficacy of Dengvaxia.
In the meantime, Sanofi held an analyst meeting to highlight progress elsewhere in its portfolio, saying that it expects to begin at least 10 pivotal phase 3 studies over the next year.
Major trials due to start include dupilumab in COPD and eosinophilic esophagitis, already approved in asthma, an new GLP-1 class drug for diabetes, a GLP-1/GCG dual agonist in obesity, and cemiplimab in first-line lung cancer.
Sanofi's problems represent an opportunity for Takeda, which has its own own Dengue vaccine candidate in phase 3 trials.
Don't miss your daily pharmaphorum news.
SUBSCRIBE free here.