Pharma braces as Trump begins dismantling Obamacare
It finally happened – Donald Trump has been inaugurated and the US, and indeed the whole world, is bracing itself for a four years under an unpredictable and drama-filled presidency.
Trump looks likely to focus first on domestic policy, and he has pledged to make changes to the country's healthcare system and pharmaceutical industry pricing among his priorities.
One of his President Trump's first actions upon taking office on Friday was to begin to dismantle the Affordable Care Act, former president Obama's flagship health policy.
Trump signed an executive order instructing federal agencies not to enforce any part of the law that poses a financial or regulatory burden on those affected by it.
The document is thought to be aimed at the "individual mandate" – a key part of the act requiring those without health insurance to cover themselves, unless they are in financial hardship.
The policy is a high stakes gamble for the incoming president – the complexity of the legislation means that repealing and replacing it will not be a straightforward task.  Many critics warn that millions of Americans could see their health insurance vanish overnight if the reform is not properly handled.
Changes at FDA?
Changes are also coming to the US Food and Drug Administration. As is customary, FDA commissioner Robert Califf resigned as the new president is sworn in.
Califf look set to return to his role at his alma mater, Duke University, while Scott Gottlieb, a former FDA deputy commissioner, looks most likely to be appointed in his place.
The indications are that Trump may favour light-touch drug regulation by the FDA, but further details will be eagerly awaited.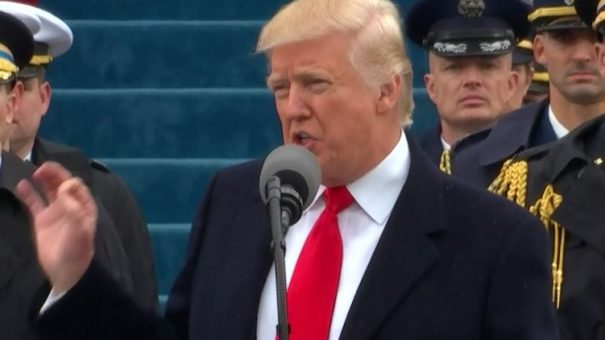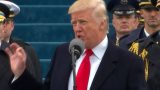 American carnage
In a hard-hitting inauguration speech, Trump portrayed a dismal vision of a nation full of disused factories and social unrest, saying that the "American carnage stops here."
Carnage is exactly what some commentators have predicted for the pharma industry should Trump crack down on pricing as he has promised. Pharma CEOs gathered at the Davos World Economic Forum were putting on a  brave face ahead of the inauguration.
Merck & Co's CEO, Kenneth Frazier, was bracing for a barrage of Twitter attacks from Trump.
"Pricing will remain a challenging issue for those of us who are in the research-based pharmaceutical industry, as well as a challenge for the overall healthcare system in terms of what it can afford."
"The tweets will be what they will be, but the subject matter of the tweets has been a challenge before the election and I think it will remain a challenge after the election," he told Reuters.
Andrew Witty, outgoing chief executive of GlaxoSmithKline, was more conciliatory, saying that industry has to price drugs in an "empathetic way", adding that "just because you can demonstrate value doesn't mean it is affordable."
Meanwhile Roche's Severin Schwan, was more upbeat, saying that he thinks the US will continue to "reward innovation".
Prior to his swearing in ceremony, the NASDAQ biotechnology index was down compared with the previous week following Trump's explosive comments on drug pricing.
And as Trump was sworn in, the biotech index continued to fall, in contrast to the top 100 Nasdaq index, which ticked up.
Don't miss your daily pharmaphorum news.
SUBSCRIBE free here.