Novartis knocked back again in bid to block Gilenya generics in US
News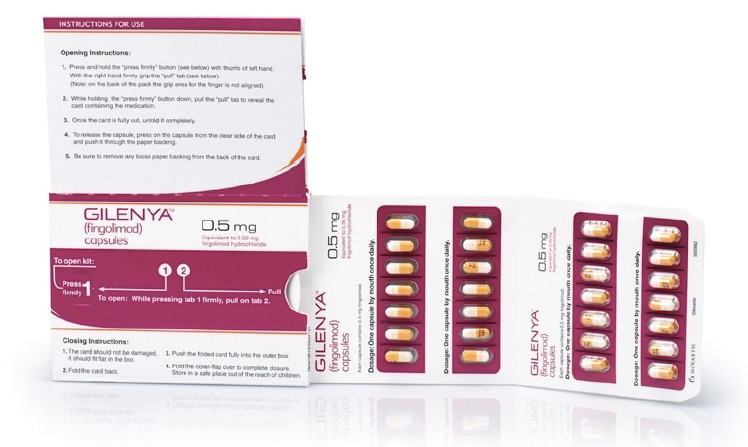 Novartis is running out of options in its bid to defend oral muscular sclerosis therapy Gilenya from early generic competition in the US.
The US Court of Appeals for the Federal Circuit (CAFC) has denied the Swiss pharma group's petition to rehear its decision on the validity of US Patent No. 9,187,405, granted in 2015, which covers a specific dosing regimen for Gilenya (fingolimod) in relapsing-remitting MS.
After initially upholding the patent in January, the CAFC subsequently ruled in June that it was not valid, opening the door to low-cost competition to Novartis' third biggest-selling product.
Gilenya made revenues of $2.8 billion last year, with half of that total coming from the US market, although it has started to shrink as a result of increased competition in the market for relapsing-remitting MS therapies.
Novartis' attempt to get the federal appeals court to think again has failed, and the drugmaker says it will now take its case to the US Supreme Court – its last avenue of recourse.
The pharma group has been fighting an attempt by Chinese drugmaker HEC Pharma to bring a generic version of fingolimod to market in the US, and in 2020 won a permanent injunction on any such launch until the '405 patent expires in December 2027 – protecting billions of dollars in revenues.
HEC Pharma is the only company still challenging the patent, as Novartis previously settled litigation with other generics developers, allowing them to launch on an agreed date prior to that date.
However, if HEC emerges victorious, those agreements will likely be nullified and the other generics companies – including Dr Reddy's Labs, Mylan, Torrent, Aurobindo, and others – may be able to launch at the same time.
In a statement, Novartis said that if generics launch in the US early, its fiscal year 2022 sales could be reduced by $3 billion, although it is still forecasting "mid-single digit range growth" in sales and core operating income.
"Novartis intends to vigorously defend the validity of the patent and is considering all available options, including current plans to seek review of this decision by petition to the US Supreme Court, a process which may take several months to determine if the petition will be granted," said the drugmaker.
Gilenya was first approved in 2010 and has been a big brand for Novartis, although it is facing strong competition from newer drugs such as Roche's Ocrevus (ocrelizumab), Merck KGaA's Mavenclad (cladribine), Bristol-Myers Squibb's Zeposia (ozanimod) and Johnson & Johnson's Ponvory (ponesimod).
It is just part of a $14 billion patent cliff as blockbuster drugs face generic competition in the coming years, although it is thought to be well placed to weather the storm thanks to a strong late-stage pipeline.