Novartis faces threat of early generic of MS drug Gilenya in US
News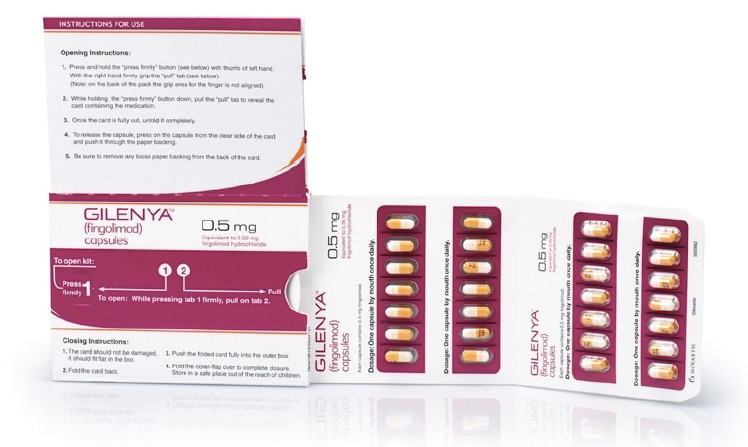 Novartis could lose years of patent protection in the US for its blockbuster multiple sclerosis therapy Gilenya, after a federal appeals verdict went against the company.
The litigation revolves around US Patent No. 9,187,405, granted in 2015, which covers a dosing regimen for Gilenya (fingolimod) in relapsing-remitting MS.
Gilenya is Novartis' third-biggest product and the top seller in its neuroscience franchise, bringing in revenues of almost $2.8 billion in 2021, although sales have started to decline due to increased competition in the market. More than half of the product's sales come from the US.
The pharma group has been battling an attempt by Chinese drugmaker HEC Pharma to bring a generic version to market in the US, and recently won a permanent injunction on any such launch until the patent expires in December 2027.
Now, the Court of Appeals for the Federal Circuit (CAFC) has updated its decision after the Chinese company filed for a re-hearing of the case, overturning the validity of the '405 patent and removing the primary obstacle to HEC Pharma making its copycat version available
In a statement, Novartis said it plans to file a petition seeking further review of this decision and is "considering all available options, including current plans to seek review of this decision by the full CAFC, a process which may take several months."
HEC Pharma is the only remaining company challenging the patent, as Novartis previously settled litigation with other generics developers, allowing them to launch on an agreed date prior to the '405 patent expiry.
"As the formal mandate closing the appeal process has not been issued from the CAFC, the permanent injunction granted against HEC remains in place and Novartis believes that HEC and other [generic] filers are not permitted to launch a generic version of Gilenya at this time," said the drugmaker.
Dr Reddy's Labs, Mylan, Torrent, Aurobindo and others agreed to hold off on launches, and while Novartis declined to disclose the details of the earlier settlements it said in January it was expecting to avoid competition to Gilenya for "at least the next two years."
Gilenya was first approved in 2010 and has been a big brand for Novartis, although it is facing strong competition from newer drugs such as Roche's Ocrevus (ocrelizumab), Merck KGaA's Mavenclad (cladribine), Bristol-Myers Squibb's Zeposia (ozanimod) and Johnson & Johnson's Ponvory (ponesimod).
It is just part of a $14 billion patent cliff as blockbuster drugs face generic competition in the coming years, although it is thought to be well placed to weather the storm thanks to a strong late-stage pipeline.