Novartis and Pear to develop substance use digital therapeutics
News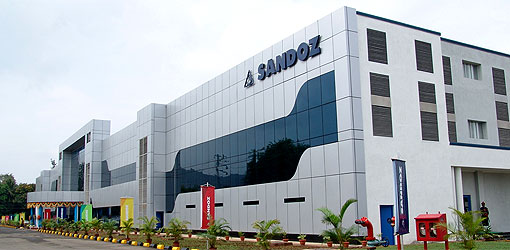 Novartis is set to develop and commercialise a range of digital therapeutics for patients with substance and opioid use disorders as it expands its work with Pear Therapeutics through a deal with its Sandoz division.
The new deal will see Sandoz and Pear launch and market the latter's ground-breaking reSET therapeutic for substance use disorder patients.
Last September reSET became the first FDA-approved mobile medical application with both a safety and efficacy label, after the US regulator licensed it for substance use disorders involving alcohol, cocaine, marijuana and stimulants.
Pear Therapeutics is also working on an opioid version of the cognitive behavioural therapy app, named reSET-O, for which it hopes to gain FDA approval for patients with opioid use disorder who are being treated with buprenorphine.
Richard Francis, Sandoz's CEO, said: "The opioid crisis is taking a devastating and growing toll on our communities and we all have a role to play in helping find solutions that work for patients, families and communities.
"Our agreement with Pear and its expertise in developing prescription digital therapeutics fits with our strategy to be a part of the solution to the issues plaguing people battling addiction, including opioids."
It's a strategy that last year saw Sandoz sign an agreement with Durect to develop and market the Californian firm's extended-release, locally-acting, non-opioid painkiller Posimir in the US.
The US opioid crisis
More Americans die from drug overdoses than gun homicides and car crashes combined, with two-thirds of overdoses linked to opioids such as heroin, fentanyl and Purdue Pharma's Oxycontin (oxycodone).
The US administration has taken some steps to combat the opioid epidemic, declaring it a national emergency, potentially allowing states and federal agencies more resources and power to tackle the crisis, and even mulling the death penalty for drug dealers.
Meanwhile, in recent months the FDA has published guidance on abuse-deterrent generic opioids and approved Indivior's long-lasting version of buprenorphine, the monthly injectable Sublocade.
Novartis and Pear hope they can play their part through the use of prescription digital therapeutics that provide cognitive behavioural therapy to patients through mobile and desktop applications. Once approved, these can be prescribed as monotherapies or alongside drug therapies.
Pear's latest deal with Novartis builds on the partners' agreement last month to develop a range of prescription software applications for schizophrenia and multiple sclerosis (MS).
Under that agreement they will advance the clinical development of Pear's Thrive digital therapeutic for patients with schizophrenia, while also jointly designing and developing a new application to address the mental health burden for MS patients.
Earlier this year Pear raised $50 million in a new financing round that was led by Temasek and saw contributions from new and existing investors, including 5AM Ventures, Arboretum Ventures, Jazz Venture Partners and Novartis.