FDA encourages cheap abuse-deterrent painkillers
The FDA has published new guidance aimed at encouraging abuse-deterrent generic versions of existing opioid painkillers as part of the fight against the addiction crisis gripping America.
In the past, generic opioid painkillers have proved troublesome for the regulator – in 2013 it ruled that generics of Purdue Pharma's Oxycontin (oxycodone) should not be marketed because the originator had abuse-deterrent properties.
But shortly after this episode, the FDA allowed generics of Endo's extended release Opana (oxymorphone). It argued that the originator lacked abuse-deterrent properties, and has since convinced the Dublin-based firm to voluntarily pull the product from the market.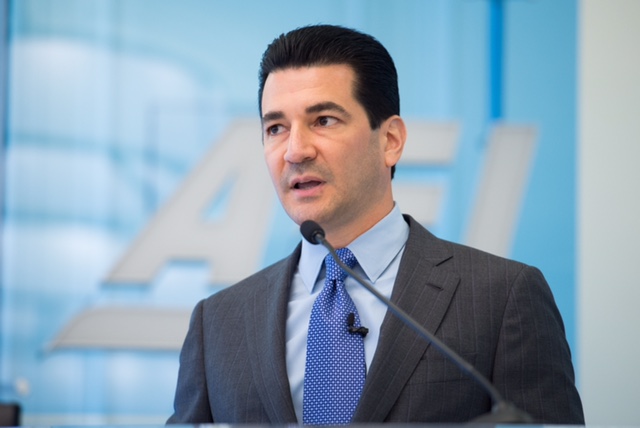 FDA commissioner Scott Gottlieb
But final guidance from the FDA suggests that under new commissioner Scott Gottlieb, allowing cheap abuse-deterrent generics will be allowed until alternative non-opioid painkillers make it to market.
Gottlieb said in a statement: "Our goal is to decrease the rate of new addiction, and thus any unnecessary legitimate and especially illicit use of opioids. This is an effort designed to encourage the shift – only when opioids are clinically appropriate ‒ from existing, easily abused products to those that are harder to manipulate."
There is a school of thought that the price of opioids should be kept high in order to prevent over-prescription, favouring branded companies.
In June, the FDA granted Pfizer and Lilly a 'fast-track' designation for Pfizer and Eli Lilly's tanezumab non-opioid pain drug for osteoarthritis and chronic low back pain, despite concerns over safety of nerve growth factor inhibitor class drugs.
Guidance announced by Gottlieb includes new recommendations about the studies required to demonstrate a generic is no less abuse-deterrent than its brand-name counterpart.
The FDA is also developing new tests that evaluate complex features like abuse deterrence for both brand name and generic opioid drugs.
Abuse-deterrent generics are more complex, and therefore more expensive to develop, than painkillers lacking the safety features.
So the FDA is aiming to make the review process less cumbersome and costly by assisting developers who meet with its advisers first to discuss scientific and regulatory issues before filing.
These meetings will allow the regulator to clarify its expectations early in the development process, to reduce the time and cost of obtaining approval.
Don't miss your daily pharmaphorum news.
SUBSCRIBE free here.