Sandoz buys into Durect's long-acting painkiller
News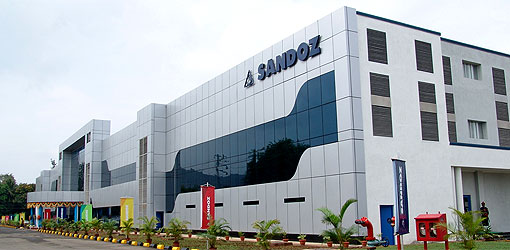 Sandoz has signed a potential $293 million agreement to develop and market Durect's Posimir, an extended-release, locally-acting, non-opioid painkiller in the US.
Durect's Posimir is a depot formulation of bupivacaine, and is in a phase 3 trial for patients undergoing gall bladder removal, comparing it with the standard version of the drug.
Posimir is intended to continuously deliver bupivacaine to the surgical site for 72 hours and provide up to three days of continuous pain relief after surgery.
California-based Durect expects to complete dosing on the PERSIST trial in the third quarter of 2017, and will have top-line results soon after.
Sandoz, Novartis' generics division, will pay $20 million up front, with an additional $43 million in development and regulatory milestone payments, and up to $230 million in sales based milestones.
Durect will also get tiered double digit royalty on US product sales and will complete the PERSIST trial and file Posimir with the FDA.
The deal with Sandoz is welcome news for Durect, which has struggled to gain FDA approval for the treatment, originally known as Posidur, since 2014.
James Brown, president and CEO of Durect, said: "We believe that Posimir has the potential to become a cornerstone of multi-modal post-operative pain management. As a non-opioid local analgesic, we believe POSIMIR may be an important contributor to the on-going efforts to reduce the use of opioid-based medications following surgery."
Opioid abuse has become a major public health crisis in the US, and developing alternatives to these potentially addictive painkillers has been one of the FDA's priorities in recent years.
Former FDA Commissioner Robert Califf, in a blog post shortly before he stood down with the election of Donald Trump, urged the next administration to continue to find alternatives to opioids.
In March, a panel of FDA advisers said that the risks of abuse of Endo Pharmaceuticals' opioid painkiller Opana ER now outweigh its benefits.
The FDA must now decide how to act on the advice, with label changes or revoking its licence among available options.
In March, representatives of Purdue Pharma, Endo's big rival in the painkiller market with OxyContin (oxycodone), told pharmaphorum the company is looking for alternatives to opioids because the market for the drug class is in decline.