Major trial for potential 'game changer' cancer diagnostic begins
A new diagnostic which could transform the detection of cancer is about to enter a pivotal, large-scale trial.
Owlstone Medical's Breath Biopsy is a novel device which promises to detect cancer and other conditions simply from a breath sample.
The PAN Cancer trial is part of Cancer Research UK's (CRUK) Early Detection Programme and will include researchers from the CRUK Cambridge Centre, the University of Cambridge, and Cambridge University Hospitals NHS Foundation Trust.
The device will be tested in its ability to detect cancer earlier than conventional methods when the disease is easier to treat.
The Breath Biopsy will specifically be tested in bladder, breast, head and neck, kidney, oesophageal, pancreatic, prostate and brain cancer.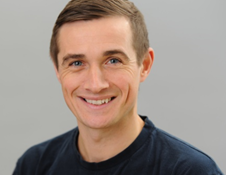 "Positive results from the PAN Cancer trial could be game-changing in the fight against cancer: Breath Biopsy tests for cancer detection and diagnosis have the potential to greatly improve survival across a range of cancers," said Billy Boyle, co-founder and CEO at Owlstone Medical. "Success in this study would make a real difference to the lives of millions of people, and supports our vision of saving 100,000 lives and $1.5 billion in healthcare costs."
Patients with a suspected cancer diagnosis, who are referred to Addenbrooke's Hospital in Cambridge for clinical assessment, will be asked to provide a breath sample in addition to routine tests.
These samples will then be shipped to the Breath Biopsy lab at Owlstone Medical where they will be analysed for the presence of specific molecules called volatile organic compounds (VOCs).
VOCs have been linked with the presence of cancer. Those that are present in a breath sample depend on the type of cancer present.
The trial will compare samples from patients with and without cancer to determine whether reliable biomarkers can be detected in breath.
The tool is already being assessed in the early detection of lung and colon cancer, and in the stratification of asthma patients.
The device's biggest impact though could be in cancers with particularly low long-term survival rates. Pancreatic cancer, for example, has a 10-year survival rate of 1% – a statistic that has changed little over the past few decades.
Read more: Take a breath – this could be the definitive cancer screening tool
Don't miss your daily pharmaphorum news.
SUBSCRIBE free here.