Immunocore hires Lilly's Hotchkiss as chief commercial officer
Immunocore, the UK biotech leading in the nascent field of TCR immunotherapy, has appointed Andrew Hotchkiss as its new Chief Commercial Officer.
Hotchkiss joins from Lilly, where he has held numerous global leadership roles, and his hiring shows the privately-held Oxford company now wants to gear up for market.
Immunocore is one of UK biotech's brightest hopes, but still awaits its moment of truth, as its lead candidate is yet to generate pivotal data.
IMCgp100 is a TCR-based immunotherapy and its lead trial is in treating metastatic uveal melanoma, a rare cancer of the eye.
After unveiling encouraging results in June from a phase 1 dose escalation study in 19 patients, Immunocore is now preparing for its pivotal trial in this setting.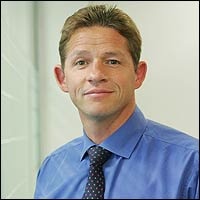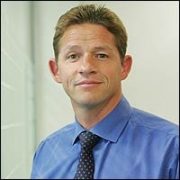 Hotchkiss will be based at Immunocore's headquarters in Oxford, and as CCO will oversee Immunocore's global commercial operations and strategy.
Eliot Forster, chief executive at Immunocore, said: "We are delighted to welcome Andrew to Immunocore where he will be instrumental in preparing the Company for its first potential product launch with IMCgp100, and ultimately the commercialisation of other assets as they move through clinical development. The combination of Andrew's vast international commercial knowledge and extensive global leadership experience at Lilly is invaluable and will complement our outstanding leadership team."
Andrew Hotchkiss commented: "Immunocore is a truly unique company, whose TCR technology sets it apart from the crowd and underpins its aspiration to change medical practice in the most challenging disease areas."
Hotchkiss is leaving his position at Lilly as vice president of Digital Ventures. He was previously International Business Unit Leader Oncology and President Biomedicines Business Units, Australia, Canada and Europe.
"The opportunity to work closely with such a dynamic and passionate team in a company with the potential to have such a radical impact on medical practice in areas from cancer to infectious disease was too good to turn down. I look forward to playing a part in the Immunocore story," he added.
IMCgp100 is also being investigated in two combination therapy trials, one with AstraZeneca's immunotherapy drugs durvalumab and/or tremelimumab and another with Lilly's galunisertib and merestinib in melanoma.
Melanoma treatment has undergone a revolution in recent years, thanks to the arrival of Merck's Keytruda and BMS' Opdivo checkpoint inhibitors. Immunocore thinks its combination collaborations could work for those patients who have pre-existing checkpoint inhibitor resistance.
Immunocore's T Cell Receptor (TCR) platform is focused on ImmTAC molecules which can tackle solid 'cold', low mutation rate tumours, most of  which are difficult for other immuno-oncology drugs to target.
Nevertheless, the leading checkpoint inhibitors are becoming the new standard across many tumour types, meaning there is less and less room for new entrants. This means Immunocore's TCR platform will have to demonstrate some significant advantages to break into oncology.
The company is also exploring other therapy areas with its platform, however, including infectious diseases and autoimmune diseases, and has just signed a major development deal with the Gates Foundation.
It will invest up to $40 million in Immunocore to support development of the company's ImmTAV (Immune mobilising monoclonal TCRs Against Virus) and ImmTAB (Immune mobilising monoclonal TCRs Against Bacteria) therapeutics for infectious diseases that pose a global health challenge.
Don't miss your daily pharmaphorum news.
SUBSCRIBE free here.