Gilead moves closer to Chinese filing for Trodelvy in TNBC
News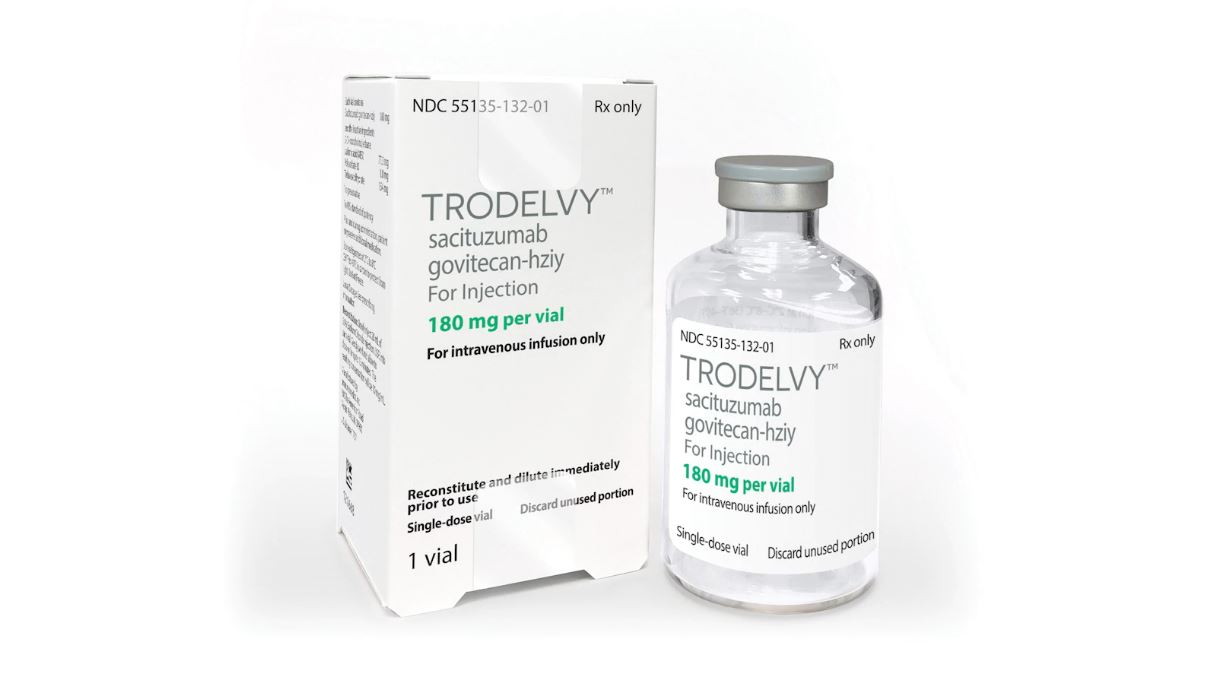 Gilead Sciences' Trodelvy has met its objectives in a phase 2b trial in triple-negative breast cancer (TNBC) carried out in China by its partner Everest Medicines, moving it closer to a regulatory filing in the world's second-largest pharma market.
Antibody-drug conjugate Trodelvy (sacituzumab govitecan) is already approved in the US for TNBC, and was licensed for development in China and other Asian territories by Everest in 2019 ahead of Gilead's $21 billion takeover of its original develop Immunomedics.
The positive readout in the EVER-132-001 study keeps Everest on course to file for approval before the end of this year, and the company's chief executive – Kerry Blanchard – said it is already starting to build a commercial team in preparation for a launch in China.
The drug already has a priority review from China's National Medical Products Administration (NMPA) for  unresectable locally advanced or metastatic TNBC who have received two or more prior systemic therapies.
In the Chinese study, patients in this category showed an overall response rate of 38.8% with Trodelvy, measured by an independent panel using the widely-used RECIST v1.1 scale.
Gilead said the results were consistent with ORR data from its phase 3 ASCENT study, which also showed that the ADC significantly improved overall survival with a median of 12.1 months, compared with 6.7 months in patients treated with chemotherapy.
https://twitter.com/GileadSciences/status/1458587362867384326
TNBC is a particularly aggressive form of breast cancer that usually accounts for around 15% to 20% of all cases and is very likely to recur despite treatment.
Its incidence is actually a little lower in China – a recent study estimates it accounts for around 13.4% of all cases nationally – but there are regional hot spots. One such is Southern Shaanxi Province were the proportion of TNBC cases is almost 30%.
The opening up of China's vast healthcare market in recent years has seen rising levels of dealmaking between US and European companies and local producers, with a record 271 deals last year, up 50% on the previous year, according to the ChinaBio consultancy.
China's pharma market was worth $137 billion in 2018 and is predicted to reach $140 to $170 billion by 2023, according to data from IQVIA.
Since its TNBC approval in the US, Trodelvy has also been recommended for approval for the same indication in the EU, and has also been granted a second green light by the FDA in patients with advanced metastatic urothelial cancer.
The ADC brought in sales of $101 million in the third quarter of this year, with analysts at SVB Leerink predicting it could eventually become a $1.5 billion blockbuster in third-line TNBC alone.