Gilead scores US approval for breast cancer drug that wowed ESMO
News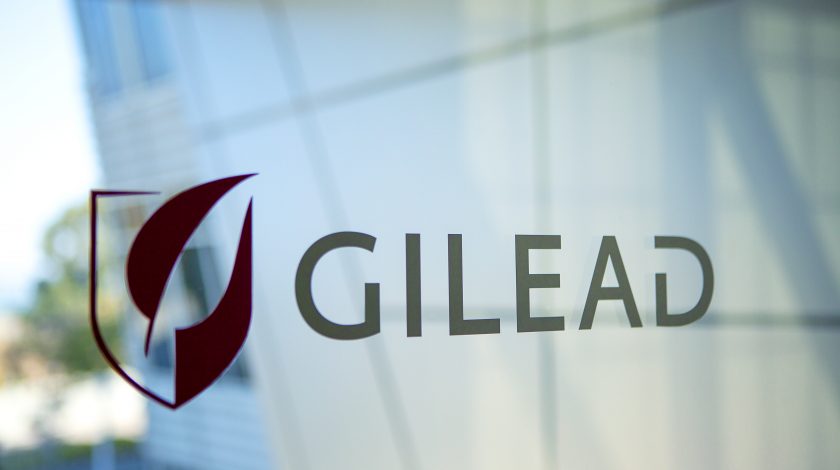 Gilead's $21 billion purchase of Immunomedics and its potential blockbuster Trodelvy continues to pay off, as the drug has now been approved by the FDA for triple-negative breast cancer. 
Trodelvy (sacituzumab govitecan) was granted accelerated approval by the FDA in April last year, and is now indicated for adults with triple-negative breast cancer who have received at least two previous therapies for metastatic disease.
Tipped as a potential blockbuster, interest around the drug has been building for some time.
Data from trials wowed ESMO in September 2020, where Trodelvy was shown to significantly extend overall survival (OS) and improved overall response rate (ORR) and clinical benefit rate (CBR), compared with standard chemotherapy in TNBC patients with brain metastases treated with at least two therapies.
The 500-plus patients in ASCENT had received a median of four previous anticancer treatments, but Trodelvy significantly improved OS with a median of 12.1 months, compared with 6.7 months in patients treated with chemotherapy.
It was likely these results that convinced Gilead to shell out $21 billion to acquire the company that same month – one of the biggest pharma M&A deals of last year. 
California-based Gilead had already announced its strong intentions in oncology in 2017 with its $11.9 billion purchase of Kite Pharma, followed by the acquisition of immuno-oncology firm Forty Seven for $4.9 billion in early 2020. 
Shoring up its assets in a wider range of disease areas will help the company weather the storm as the pool of patients eligible to receive its hepatitis C drugs such as Sovaldi shrinks.
Trodelvy is an antibody-drug conjugate (ADC) that works by latching onto a protein called TROP-2 that is found on cancer cells in triple-negative breast cancer and killing them with a toxic payload.
The drug is also under review in the EU and in the United Kingdom, Canada, Switzerland and Australia.
While it may have competition in the longer-term from AstraZeneca and Daiichi Sankyo, who are developing a rival ADC, for now it does not have a direct competitor from the same class in TNBC.
Roche's Tecentriq was FDA-approved in TNBC last year and the big Swiss pharma had new data from the PD-L1 immunotherapy in patients at different stages of the disease
Data from the phase 3 IMpassion031 study demonstrated that Tecentriq in combination with chemotherapy improved pathological complete response for patients with early TNBC, when compared to placebo plus chemotherapy.
Roche also had data from the phase 3 IMpassion130 study, which confirmed data from previous interim analyses in patients whose tumours expressed the PD-L1 biomarker and were treated with Tecentriq plus nab-paclitaxel.
However the phase 3 IMpassion131 study in first-line TNBC failed to meet its primary endpoint of progression-free survival compared with placebo plus paclitaxel.
Worse, there was a negative trend in overall survival, although the study was not powered to test this goal.