AstraZeneca's Imfinzi fails in cervical cancer bid
News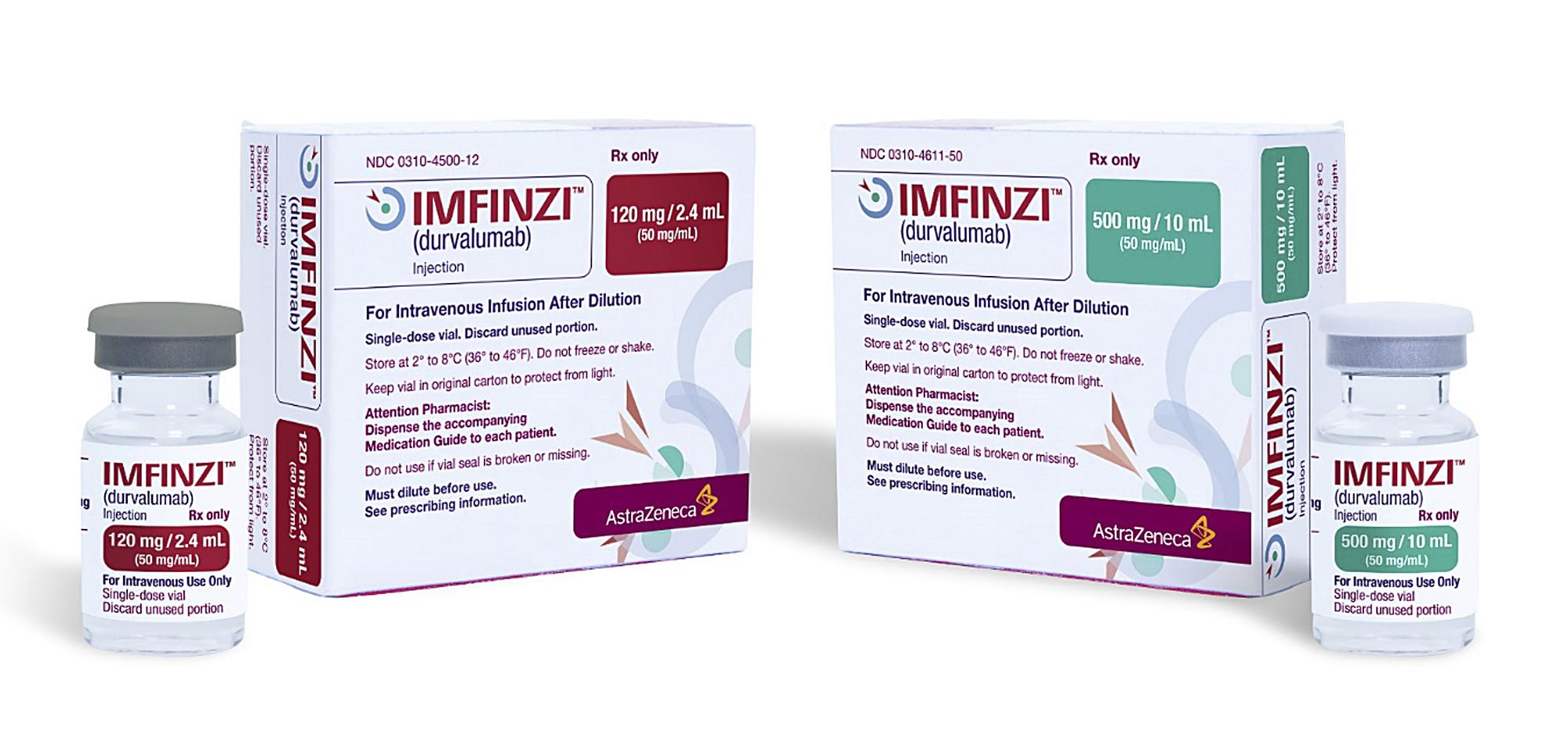 AstraZeneca's hopes of developing its PD-L1 inhibitor Imfinzi for cervical cancer have been hit by a failed phase 3 trial of the drug alongside chemotherapy as a first-line treatment for women with locally-advanced tumours.
The CALLA trial compared Imfinzi (durvalumab) with chemoradiotherapy (CRT) to CRT alone in an all-comer cervical cancer population – regardless of PD-L1 biomarker status – hoping to extend the use of immunotherapy in this type of cancer.
Adding the checkpoint inhibitor to CRT did not lead to a significant increase in progression-free survival (PFS), according to lead investigator Bradley Monk of the University of Arizona College of Medicine.
The results "underscore the need for further evaluation of novel therapeutic options and will inform future strategies to improve treatment for patients with locally advanced cervical cancer," said Monk.
At the moment, only Merck & Co's PD-1 inhibitor Keytruda (pembrolizumab) has been approved since 2018 for cervical cancer, and specifically for patients whose tumours express the PD-L1 biomarker at a level of 1% or greater.
Merck has aspirations to extend the use of its immunotherapy to PD-L1-negative tumours, and last year reported the results of the phase 3 KEYNOTE-826 trial that showed an increase in overall survival in this all-comer group.
It's a disappointing result for AZ, which is trying to extend the uses of Imfinzi from its current approved indications in non-small cell lung cancer (NSCLC) and small cell lung cancer (SCLC), which generated $2.4 billion in sales for the company in 2021.
Last year however AZ was forced to withdrew the drug's registration in advanced bladder cancer after failing to confirm preliminary data that supported an accelerated approval.
It had hoped to file for approval of Imfinzi based on the CALLA results later this year, and currently has no other late-stage studies in cervical cancer.
Cervical cancer is one of the most common tumour types in women with 14,500 new cases diagnosed every year in the US, and 4,300 deaths.
Despite progress with prevention and screening, cervical cancer continues to be a major health problem, often affecting younger and middle-aged women, and the five-year survival rate fir locally advanced (stage 3) tumours is 40%.
Once the disease has spread to other areas of the body (stage 4) the five-year survival rate falls to 15%.
Elsewhere, Roche's checkpoint inhibitor Tecentriq (atezolizumab) is in phase 3 study in cervical cancer due to read out next year, as a first-line combination with chemo with or without bevacizumab, and Sanofi/Regeneron are going after the second-line indication with Libtayo (cemiplimab).