AstraZeneca calls for three year Brexit transition
AstraZeneca's chairman Leif Johansson has called for a Brexit transition period of at least three years from 2019 – a major intervention from the UK pharma as the Conservative party holds its annual conference.
The call is the boldest intervention yet by any pharma company,  with most of the industry's leaders content to lobby ministers in private.
But AZ says that the transition period should be extended to give more long-term clarity to business, according to chairman Leif Johansson.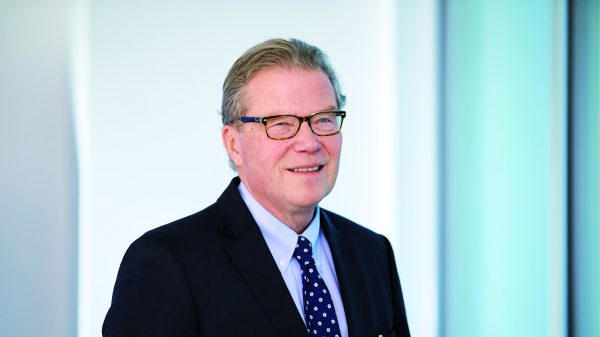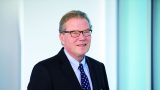 AZ chairman Leif Johansson
Johansson told Swedish newspaper Dagens Nyheter that his firm wants a transition period of "at least three years" and that "very early in the period, we need to know what to expect in years four, five and six."
AstraZeneca is the product of a merger between Sweden's Astra and the UK's Zeneca in 1999, and still has a strong presence in both countries.
Therefore the firm is concerned about the impact of a "cliff edge" style Brexit process because of the uncertainty it would create, both internally and in the European market.
While he added that such a situation is unlikely, Johansson says a cliff edge scenario remains a possibility.
Reporting the news in English, Reuters quoted AZ's chairman saying: "There is a logic among the political leadership that you just don't back down until the last minute." he said. "Then, finally, after pulling an all-nighter, you get to a result."
The Conservative's Brexit divide
The AZ chairman's comments come at an awkward time for the ruling Conservative party, which has been riven by divisions over Brexit in recent weeks.
The Eurosceptic, 'Hard Brexit'  wing of the Tory party, as led by Boris Johnson, has called for as short a transition period as possible.
At the conference in Manchester, Johnson has already risked his political career by calling for any transition period to be brief, saying it must not last a "second" more than the two years suggested by the government.
Boris Johnson's outspoken remarks have led to a rebuke from the chancellor Philip Hammond. He warned that no cabinet minister is "unsackable" as the government has suggested that the transition period may well be longer, depending on how negotiations progress with Brussels.
Don't miss your daily pharmaphorum news.
SUBSCRIBE free here.