AI helping us make smarter, faster decisions, says Novartis R&D chief
Novartis is trialling artificial intelligence (AI) in settings across drug discovery and drug development to help its scientists improve decision making.
Vas Narasimhan is global head of drug development and chief medical officer at Novartis, and spoke to pharmaphorum at the company's recent Q4 results conference.
He says numerous pilot studies of AI are underway, and are contributing to a renewed drive for efficiencies in the company.
Formerly the firm's head of drug development, Narasimhan was promoted a year ago to his new position, which includes oversight of drug development for the company's general medicines, ophthalmology pharmaceuticals, oncology and biosimilars units.
Then in October the company unveiled a major restructuring of its global R&D organisation, led from its headquarters in Basel, Switzerland and the Novartis Institutes for BioMedical Research (NIBR) based in Cambridge, Massachusetts.
The company is also creating two new centres of excellence for bio-therapeutic research in Basel and Cambridge to explore new therapies derived from living organisms.
These changes have been brought about since Jay Bradner took over as President of NIBR, the physician-scientist moving from neighbouring Dana-Farber Cancer Institute and Harvard Medical School.
Narasimhan works closely with Bradner, who is now shaping 'NIBR 2.0' – and is renowned for championing new ways of working, including more open sharing of data in early research.
This is now being extended to greater automation in early-stage research, including AI.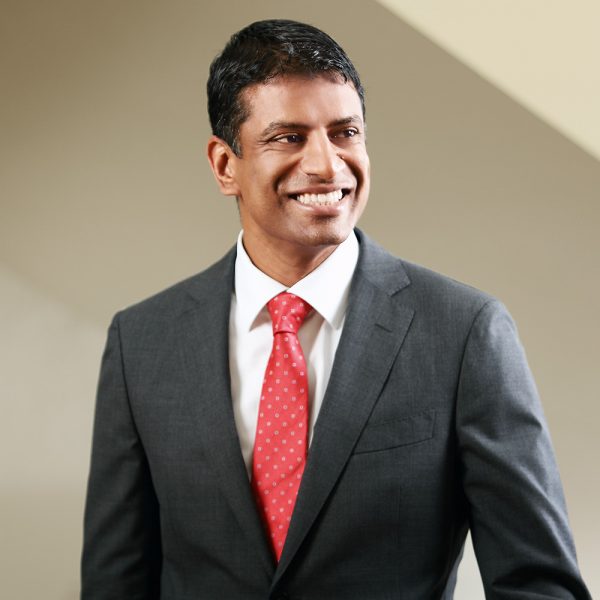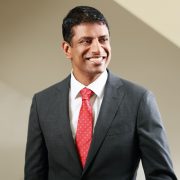 "There are a few start-ups now that are really working on AI to mine all of the different fields, because there is so much literature, so much science going on, " says Narasimhan.
"If you find a molecule, you want to find all the different ways you might be able to apply that insight to a disease. Artificial intelligence could probably inform the human being on the research side."
All of this is helping to back up Novartis' investment in exciting new technologies such as CRISPR/Cas9, which promises to revolutionise drug discovery and development.
In another pilot study, AI is helping Novartis to make more rational evidence-based decisions about where to conduct clinical trials.
Clinical trials
"We are finding in later-stage development that AI could help us make better decisions on how to build a better giant global trial," says Narasimhan. "Should we conduct it in Russia, India or Argentina? Historically that has been a decision made through human affinities – I might like Argentina better than I like Russia, for example."
The company is using AI to analyse 10 years of Novartis history of clinical trials to uncover patterns and discern where the best sites for any given pipeline candidate would be.
"Of course you would still need your own judgement, because you have to consider things like do I have people there, is there an earthquake happening there, and so on."
As chief medical officer Narasimhan oversees company's medical, safety and pharmacovigilance policies. Here also, AI is being used to sift through huge banks of data.
"We have to process 1 million safety cases a year. What if you could use natural language processing to process these cases?"
He says this involves the AI natural language processing making a first triage of cases, with a human then checking this decision to ensure no significant safety signals have been missed.
The company can then complete its review more rapidly and report these cases of severe reaction to medicines to regulators much faster than through a manual process.
R&D productivity
Novartis has one of the industry's largest R&D budgets – $9 billion in 2016 – with investors exerting continuous pressure on the company to prove the value of this investment.
Asked about the cost of bringing a drug to market, Narasimhan says the industry average has flattened in recent years, but not really come down.
He concluded that Novartis was well placed to drive economies of scale in drug development and added that 'smart choices' on which drugs to take forward remained vital to give "at least reasonable assurances" that these would deliver returns on investment.
Read more about Novartis' efforts to accelerate R&D on its website here
Look out next week for pharmaphorum's exclusive interview with Vas Narasimhan on Novartis' plans for its late-stage drug CTL019, one of the frontrunners in the much-anticipated CAR-T cancer therapy class.
Don't miss your daily pharmaphorum news.
SUBSCRIBE free here.