Using technology to reassess the clinical trial landscape
Digital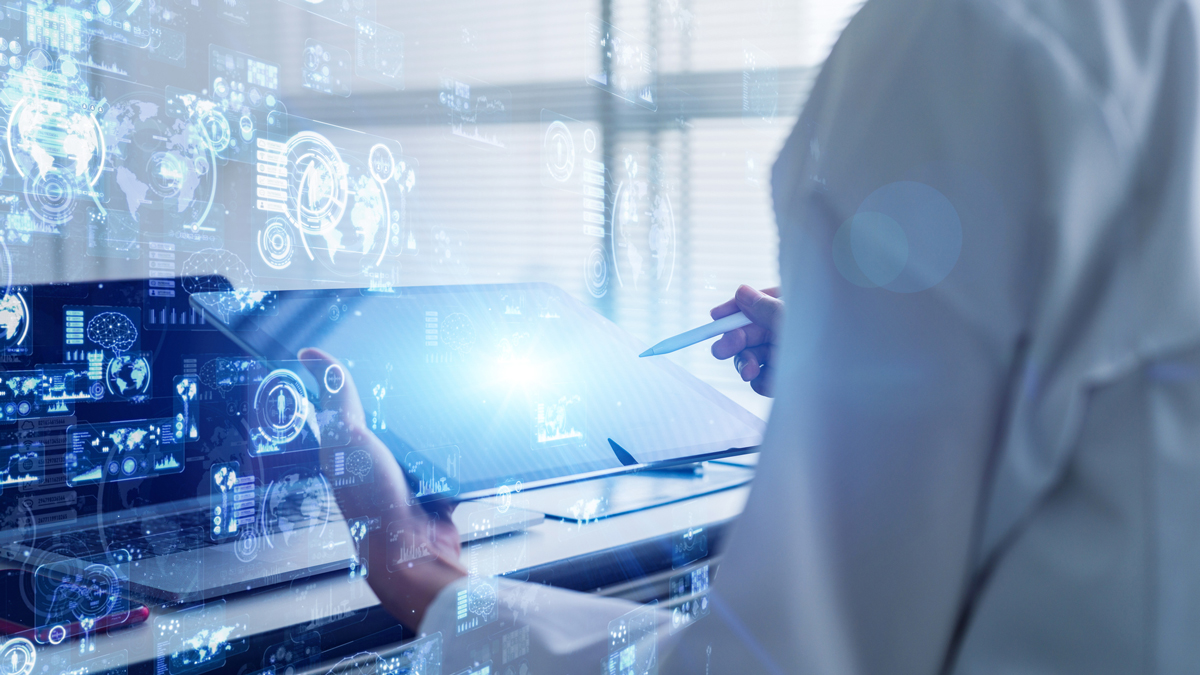 Josh Sackman, president and co-founder of AppliedVR, and Web Sun, president and co-founder of Komodo Health, relay how their newly formed collaboration reshapes the clinical trial process by using data, helping to cut costs and allowing for evaluation of broader patient populations.  
AppliedVR and Komodo Health are collaborating to perform a clinical trial using the first FDA-authorised virtual reality (VR) platform and extensive data sets to look at the primary endpoints of chronic pain intensity and pain interference.
"There is an incredible opportunity in front of us to have much faster validation of novel therapeutics across all treatment modalities, massively accelerate clinical trial design and enrolment, increase representation and health equity, and, most importantly, drive better patient outcomes and save the healthcare system time and money," Sun states.
Many companies realise traditional clinical trial processes need modification to improve efficiency, and partnerships are forming in distinct ways to evaluate how digital therapeutics, such as VR can enhance trial designs and outcomes.
Distinct offerings
AppliedVR creates VR-based treatments aimed at relieving chronic pain. The company developed the first FDA-authorised at-home VR pain treatment, RelieVRx, indicated as an adjunctive treatment for chronic lower back pain.
Meanwhile, Komodo Health holds its "Healthcare Map," providing anonymised patient journeys of over 330 million patients across their encounters within the healthcare system for five-plus years.
The partnership arose after AppliedVR aspired to perform a clinical trial on RelieVRx's effectiveness by utilising real-world patient experiences and specific datasets.
Sackman sought to examine medication intake and the patient journey and how RelieVRx influences that. He says the company needed to find a partner who could help it accomplish these goals.
"Several companies make big claims in how you could use real-world data and large claims datasets, but as you start unpacking what that means, many of the companies are acquiring the same data, which tends to be open data, not closed," Sackman states.
Sun says on his end, Komodo is keen to drive the adoption of novel treatment modalities, mainly because it fits Komodo's thesis around "the core benefits of bringing together two cloud-native, digital-first companies in a way that benefits patients."
Each with their individual and specialised offerings, the two companies are preparing to perform clinical trials using their fortes – essentially revising how clinical trials are conducted using technology.
The study
AppliedVR and Komodo Health will perform several health economic outcome research studies using a method Sackman says will allow the companies to shape the trials' speed, quality, and design.
To begin, the companies will perform a 1,000-person randomised control trial that will consist of four arms and last 16 weeks in total.
Participants will be split into two groups during the first eight weeks: the control group (sham comparator) and the active treatment group, which will receive AppliedVR's RelieVRx device.
"In addition to understanding the outcomes during the primary treatment period (the eight weeks of treatment), we're also looking beyond that and saying: what happens when a patient stays on therapy for an additional eight weeks?" says Sackman.
Half of the participants within each group, the sham and those receiving the RelieVRx device, will continue to be monitored for an extra eight weeks to evaluate this question.
"The goal is to look at the primary endpoints of pain intensity and pain interference, but we're also looking to fill in additional clinical and health economic gaps to understand the true value of our product within healthcare," Sackman explains.
The study will look at several mood indicators, such as depression, on the clinical side. Researchers will also evaluate the physical function, both subjective, through the traditional pain scores and patient-reported outcomes.
"We can couple that with claims data and directly look at healthcare resource utilisation and see which doctors patients are visiting and if they are going to the emergency room or urgent care because of pain," Sackman states.
Researchers will also look at what medications participants are on and whether that changes because of AppliedVR's programme.
"We want this to represent how patients will use RelieVRx in the real world, so we're not artificially constraining medication usage or any other medical treatment," explains Sackman. "But we are looking to understand that. We're collecting that information and looking at that data in Komodo's system."
Deeper data utilisation
The study will also consist of a synthetic control arm, which will evaluate how the cohorts compare with an average pain patient.
"We're looking to make sure we have balanced cohorts, and we can assess those things in the initial matching phase of the study, but we also know pain is incredibly complex," Sackman says. "There's not a silver bullet that works for 100% of patients."
Pain treatment often requires many different therapies, and many patients don't have access to interdisciplinary or integrated pain treatment.
Ultimately, a different combination of therapies will work for any given patient.
Utilising Komodo's healthcare data will provide a bigger picture of the broader pain patient population, allowing for a greater understanding of how effective RelieVRx is in the real world.
Sun says there are so many dimensions to how Komodo's data will enrich the trial, namely in cutting costs, easing the process of running clinical trials, and decreasing existing healthcare disparities and health inequity.
"This type of approach offers the opportunity to decrease costs in designing trials that cut down on study-related visits, supplies, equipment, clinical procedures, etc. Clinical studies are also arduous to run and hard to enrol – identifying the right patient cohorts doing your feasibility analysis and looking at inclusion/exclusion criteria," Sun says.
"Even so, nearly 90% of phase 3 studies still don't enrol. Even when they do enrol, they don't enrol in time. Lastly, most clinical studies today do not account for underrepresented patient populations. When running studies that don't account for this, you're approving therapies that don't account for this. You're just exacerbating those existing, systemic challenges related to health equity."
The partners stress that this novel approach, paired with the "explosion in availability and accessibility of real-world data and real-world evidence", as Sun states, creates an opportunity to use this new technique to supplement the evidence traditionally generated from clinical trial control groups.
"We expect to see device and pharma companies start to think through the current decentralised models – increasing access to patients, increasing speed to recruit and complete studies, and empowering patients to have more ownership and access to clinical trials," Sackman says.
"This is just a remarkable shift in the culture of how clinical trials are run. These trends will start showing up in bigger companies, which are a little more resistant to change because of the risk, and that's understandable, but I think you'll see a lot more of those companies following this playbook over the next decade."
About the interviewees

Web Sun is co-founder and president at Komodo Health. He oversees operations, including business development, sales and marketing, and people. He also serves as an executive advisor to Reify Health, Heads Up Health™, and other healthcare/healthtech start-ups focused on big data, SaaS, healthcare IT (HIT), and predictive analytics to improve patient outcomes.

Josh Sackman is president and co-founder of AppliedVR, a digital therapeutics company enabling remote pain care through prescription virtual reality therapeutics (VRx). It was his own experience with pain, anxiety, and isolation as a pediatric patient that inspired him to make chronic pain more manageable for others. After graduating with a business degree from USC, Sackman earned a bilingual MBA at IAE Business School in Buenos Aires, Argentina. He then built a career in digital marketing with a focus on the fitness industry, eventually taking the role of CEO at Cycle House, a boutique fitness firm. He is often a featured speaker at international conferences.
About the author

Jessica Hagen is a freelance life sciences and health writer and project manager who has worked with medical extended reality (XR) companies, fiction/nonfiction authors, nonprofit and for-profit organisations and government entities.