5 ways digital health, and digital pharma, changed in 2020
Digital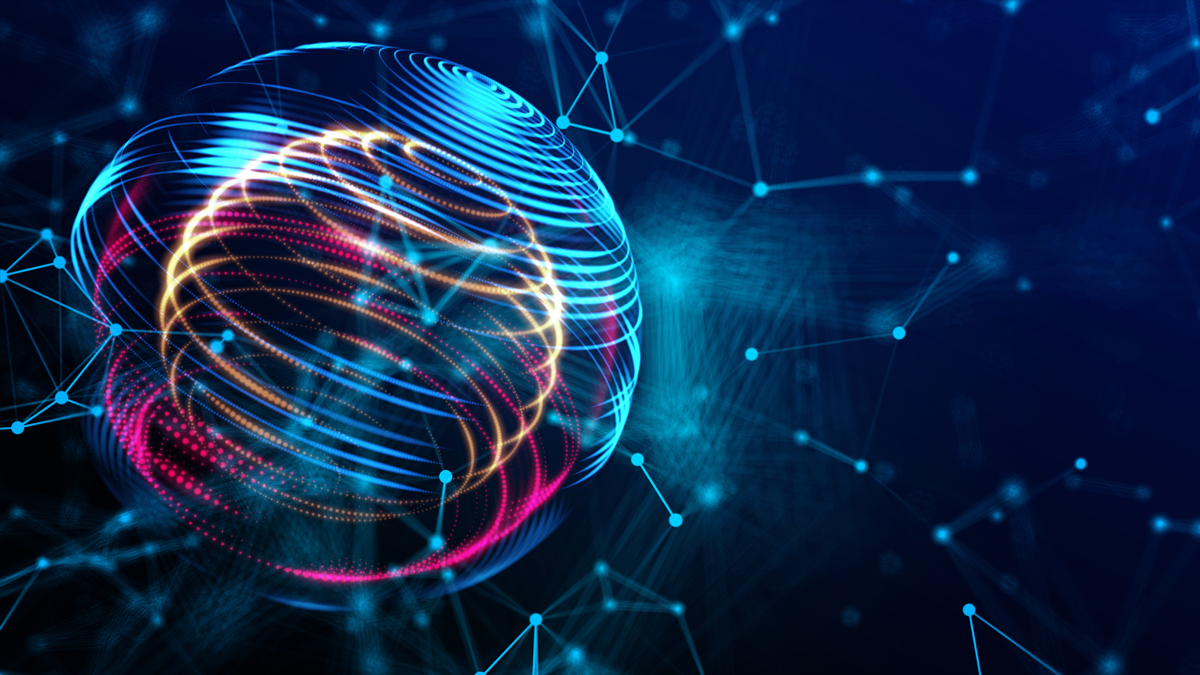 Reviewing 2019's key digital health stories last year I suggested that, while big strides continued to be made, any definitive 'coming of age' moment for the sector was unlikely.
But that was before the first reports emerged of a highly contagious coronavirus and 2020 will be forever associated with COVID-19 and the global devastation and disruption it has wrought.
Now, after a year that feels like it had many more than the usual 12 months, 'digital' has most certainly come of age across all aspects of our lives, including communication, commerce, working life and, yes, health.
So, what were the standout changes for digital health, and digital pharma for that matter, in this most unusual of years?
I suppose I could just answer 'COVID' and be done with it.
In fact, preparing for our year in review articles, we decided in our editorial meeting to have at least one look at medical progress away from COVID.
Nevertheless, the pandemic was clearly the biggest change-agent for digital health and digital pharma in 2020.
1. Digital transformation moved front and centre
COVID-19 brought rapid, deep and likely lasting changes to healthcare and the pharmaceutical sector, as both scrambled to respond to unprecedented demands.
Consequently, what might previously have looked upon as a 3, 5 or even 10 year plan suddenly required progress within just days or weeks.
As I noted earlier this year, healthcare companies went from being lost in a 'digitalisation jungle' in 2019, to this year making huge progress thanks to the 'digital accelerant' of COVID, with many channels being used for the first time as a result of the pandemic.
2. Telehealth reached a tipping point
The rapid digitalisation of life during COVID-19's acute phase also had a huge impact on healthcare delivery.
If you, or someone you know, has had to see a doctor since March, the chances are the health service tried to avoid an in-person visit to limit the spread of the coronavirus. Here in the UK, as elsewhere, directives from the top made adopting telehealth a vital part of the pandemic response.
Questions certainly remain about how far the use of telemedicine will return to pre-COVID times, but the sustained focus on changing healthcare models this year looks to have put in place a lasting transformation.
3. AI made historical progress
Moving away from COVID, up to a point, and artificial intelligence (AI) in pharma and healthcare looked to be everywhere this year, having already made significant moves towards centre stage in 2019.
The year began with Exscientia moving the world's first AI-created drug into clinical trials in January and there were also signs of the technology's potential in drug pricing and spotting COVID-19 in chest x-rays.
Google's AI company DeepMind grabbed many headlines in November when it solved the 50-year-'protein folding problem', but there was less theoretical progress made too with the announcement in Nature Medicine of new standards for clinical trials that involve AI.
The CONSORT-AI reporting guideline should help determine the difference between hype and useful data when AI is used in medical studies – a small, but growing area.
Meanwhile, just one of the big pharma companies expanding its focus on AI was GlaxoSmithKline, which opened a new AI hub in London in September and hopes to end 2020 with a nearly 100-strong AI team.
4. The FDA took a strategic approach to digital health
The creation of the FDA's Digital Health Center for Excellence in September marked a major step forward for the US regulator's approach to new technology.
Although a few years in the making, the new centre should accelerate the FDA's responses to new mobile health devices, software as a medical device, wearables and a range of other types of health tech, particularly when coupled with the September update to its digital health pre-certification programme.
It wasn't the only major body taking steps to advance digital health this year, with the WHO publishing in February its draft global strategy on digital health for the next five years, in which it noted:
"Digital technologies are an essential component and an enabler of sustainable health systems and universal health coverage. To realise their potential, digital health initiatives must be part of the wider health needs and the digital health ecosystem and guided by a robust strategy that integrates leadership, financial, organisational, human and technological resources."
5. Record-breaking digital health investments
Investor interest in digital health has been running high for some time but, with all of the above going on this year, 2020 is looking like being a banner year for deals.
Indeed, the first six months of the year saw unprecedented digital health activity, with venture funding reaching $5.4 billion led by standout deals such as Teladoc Health's $18.5 billion acquisition of Livongo.
With fragmentation still an issue in the sector, further consolidation is expected if the current lack of scale among some companies is to be overcome, and well-placed observers see large amounts of private equity waiting in the wings to support this.
Looking back on this year, we can see digital health increasingly becoming a necessity for ensuring patients have the best outcomes.
Consequently, the advances seen in 2020 should provide solid foundations for pharma companies - and others in the digital health ecosystem - to continue to make further progress in the new year, and beyond.
About the author

Dominic Tyer is a journalist and editor specialising in the pharmaceutical and healthcare industries. He is currently pharmaphorum's interim managing editor and is also creative and editorial director at the company's specialist healthcare content consultancy pharmaphorum connect. Connect with Dominic on LinkedIn, Twitter or Instagram.