World Scleroderma Day: raising awareness
Views & Analysis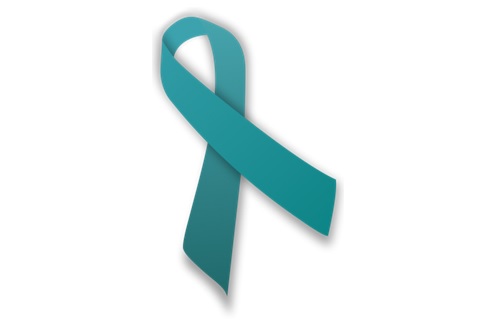 Each year 29 June marks World Scleroderma Day. This article highlights the symptoms, latest research and a genuine 'diary' experience from a US patient.
The date 29 June was chosen to raise awareness of rare autoimmune disease scleroderma as it is the birthday of artist Paul Klee, who had the more severe, diffuse systemic, form of the condition from 1935 until his death in 1940.
Scleroderma affects the connective tissue under the skin and around internal organs and blood vessels, resulting in abnormal thickening of the skin. It is thought to be triggered by an overactive immune system, resulting in the cells in connective tissue producing too much collagen, causing scarring and thickening. The underlying cause is unknown.
There are different forms of scleroderma, with some types affecting specific parts of the body and others being systemic. The mildest forms of localised scleroderma may improve on their own over time, while systemic sclerosis can affect blood circulation and the internal organs as well, sometimes leading to life-threatening problems with the heart, lungs and kidneys.
Localised scleroderma
There are two types of localised scleroderma, morphoea and linear. Morphoea presents as discoloured oval patches on the skin, which can be anywhere on the body. They are usually itchy and may be hairless and shiny. This may improve after a few years without treatment.
Linear scleroderma causes thickened skin which develops in lines on the head, legs or arms. Sometimes it affects the underlying bone and muscle. It may improve over time, although it can cause permanent growth problems, such as shortened limbs.
Systemic sclerosis
There are two forms of systemic sclerosis – limited cutaneous systemic sclerosis and diffuse systemic sclerosis. These are more likely to affect women, often developing in the 30-50 age range.
The limited form typically affects the skin on the hands, lower arms, feet, lower legs and face, although it can affect the lungs and digestive system over time. Symptoms include thickening of the surface of, and hard lumps under, the skin, red spots on the skin, heartburn and problems swallowing. Often it starts as the circulatory problem known as Raynaud's phenomenon, where fingers and toes turn white in the cold.
With diffuse systemic sclerosis it is more likely that internal organs are affected. Skin changes can affect the whole body and there may be weight loss, fatigue and joint pain too. In this case, symptoms start suddenly and worsen quickly over the first few years, but may then stabilise and the skin may improve.
In some cases of systemic sclerosis, the heart, lungs or kidneys can be affected, which can cause potentially serious problems, including shortness of breath, high blood pressure and pulmonary hypertension.
Treatments       
Currently there is no cure for scleroderma so treatments are mainly to relieve symptoms and stop them worsening, as well as monitoring for complications and helping patients to keep use of affected parts of the body. They include medications to improve circulation and reduce the activity of the immune system.
Research
Treatments such as laser therapy and photodynamic therapy are being trialled.
Earlier this month Protagen gained the CE mark for its diagnostic test for systemic sclerosis. The disease is associated with the presence of several specific autoantibodies to intracellular targets, which occur in around 80% of patients. BICD2 autoantibodies are found in approximately 30% of patients with systemic sclerosis, and are closely associated with the limited form too. Therefore Protagen's BICD2 test augments the standard diagnostics available for the disease.
A small study has shown that a drug for treating B-cell cancers, such as non-Hodgkin lymphomas, and rheumatoid arthritis, could help to treat skin fibrosis in systemic sclerosis. Researchers in Greece tested 14 people with systemic sclerosis using Rituximab (Rituxan, Genentech). Of these, four demonstrated an increase in the molecule dickkopf-1, which, the scientists thought, could contribute to stopping B-cells from causing fibrosis. These patients also had the best improvements in their skin condition and a decrease in markers for B-cell activity. Clearly, further investigation will be needed in larger patient populations.
The research was published in Arthritis Research and Therapy in May 2016.
A patient's diary
Here a US patient relates what it is like living with scleroderma day to day:
"I have scleroderma and my health has taken one rollercoaster ride after another over the last several years. I try not to let it define who I am, but I know no other life than having this disease.
"I was diagnosed at age six with morphoea scleroderma and linear scleroderma. My parents were told back then, in 1984, that I was one of the fifth-youngest diagnosed in the world (like that is such a great thing to be proud of).
"Well now at age 38 my disease has become even more perplexing because I have developed the systemic form of scleroderma. It seems that each time I turn around my disease is choosing another body part/organ to attack. I am so tired and most days it is a struggle just to get dressed or eat. Simple things that people take for granted, like grocery shopping, are a dreaded chore for me and I must plan ahead because I need the energy conserved to go and then I need a couple of days to recover from the task. However I am thankful I can still do this. 
"These days I am sick, sicker than normal. Every 6-8 weeks like clockwork I get symptoms like pneumonia; my oxygen stats drop down to the 70s to 80s and I run a fever, cough and experience severe shortness of breath. I have been hospitalised four times this year already. On one occasion I almost ended up on a ventilator which was extremely scary.
"At my age being on oxygen is quite depressing, especially since I am on a continuous flow of 3 litres when resting and 6 upon movement.
"Once again pneumonia struck. This time I got an ambulance ride out of the ordeal. My oxygen levels were in the low 80s ... Scary. Despite everything I have been through, this really scared me. Now I am home but waiting to see the pulmonologist this week for the results of some blood work. 
"As a whole, I have felt so crappy lately; my back, legs, arms, muscles, skin… I am exhausted, with swollen eyes etc. My rheumy thinks maybe something else is going on. He has set me up with an MRI of the lumbar spine because my back pain has been worse.
"I used to be an X-ray technician until my health got so poor that I had to quit. So I had done several years of heavy lifting and moving of equipment and patients. Five years ago the MRI was normal... Now it isn't.
"I know I need to quit being a baby and buck up. Apparently my spine has multiple areas of degenerative disc disease. So, on one hand, I am not crazy and my back hurts for a reason, but on the other hand I'm asking myself what else can happen to my body? I am trying desperately to tell myself there are worse things in life.
"I decided to email my rheumy to ask him if scleroderma patients like me are at a higher risk of getting/having pneumonia back to back and he said 'no'. Does anyone else feel like they are tired of being so 'unique' and not 'normal' like other people? This is one of those weeks when I wish I was healthy, I wish I could fight illnesses quickly like healthy people, I wish my prescription tote of pills would at least dwindle down; I wish that once I get over this I could feel good. But I know it is going to take time and, though I wish I could be 'normal', I know deep down I am special and I can't change that.
"Being ill most of my life has taught me so much. I have empathy for others, I have learned to move at my own pace, to plan ahead because I have to conserve my energy and most of all it has taught me to stand up for myself. I have met and helped some wonderful scleroderma friends online over the last few years and I am so thankful to have found this site and met so many friendly people."
About the authors:
Linda Banks is Commissioning Editor at pharmaphorum.
The patient experience is a genuine diary entry shared privately at www.TreatmentDiaries.com. Read more, share if you like or join in the conversation. Making sure you feel less alone navigating a diagnosis is important. Treatment Diaries connects people to those who can relate and provide support.
Read another disease focus: